The first MacBook pro with an M1 processor has been today been announced by Apple. With a new custom ARM M1 Processor built with Apple silicon, the MacBook Pro takes a new twist unlike previous versions since the first 2008 MacBook pro, to the Retina and Intel versions.
However, just like all previous MacBook pro versions since 2016, the new MacBook pro follows the previous generation design with the same retina display, touch bar, and touch ID.
Built with Performance in mind, Apple notes the power of the new M1 processor as a multi-function powerful variant that gives the new Macbook pro to outperform any of its predecessors that run Intel processors.
By CPU performance the processor is 2.8 times faster, and 5times faster in GPU performance as compared to any other processor in the world as affirmed by Apple.
In comparison with the previous generation Macbook Pros, Apple confirmed that the new MacBook Pro can play 8K resolution videos in Davinci Resolve without buffering for a second.
With macOS Big Sur as the base supported operating system, the M1 processor-powered MacBook pro is faster to the dot with 4K and 8K resolution support. And so, this is a new trend for future releases that now have a benchmark trend to follow.
The new MacBook Pro: What Excites most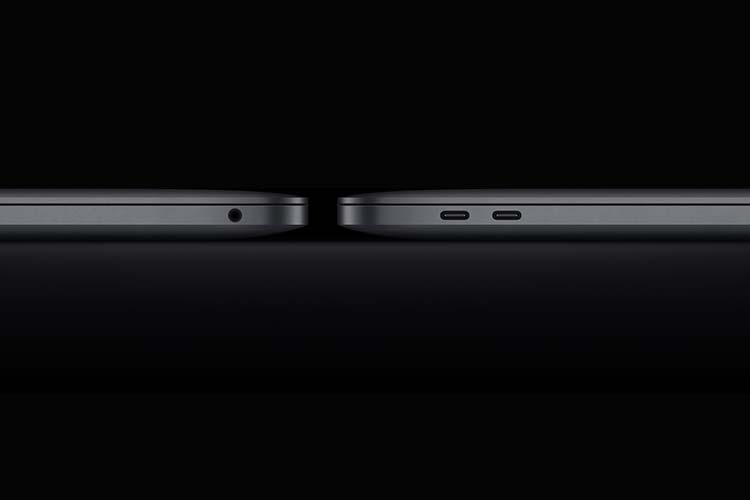 By hardware, Apple has maintained its previous generation design with dual thunderbolt ports on the Macbook pro and an alternate placed auxiliary port. But this is not just any usual ports, USB 4 is the supported port standard with 40Gbps of average transfer speeds.
Internally, a 3.3GBps 2TB SSD disk makes the new Macbook Pro a faster machine with better system response times. More so, with 16GB RAM smooth flow of application processes is facilitated from boot time.
But this time around, the 13-inch MacBook Pro ships with an optional Intel i5 or i7 processor contrary to the previous generation trend of i5 processors equipped by all 13inch versions. More so, battery efficiency is a key point for the release with 20hours of constant battery life guaranteed.
On the other hand, the 16-inch Macbook Pro equips an Intel i7 or i9 processor, then levels its runtime memory with 64GB RAM and up to 8GB of SSD Storage with similar disk performance benchmark results of 3.3GBps.
Priced at $1299 for the 13-Inch Macbook pro, the 16-inch borrows a higher price tag of $2399 with orders currently open through the Apple website. Nonetheless, here is a summary of the new Macbook Pro Specs.
13-Inch Macbook pro Specs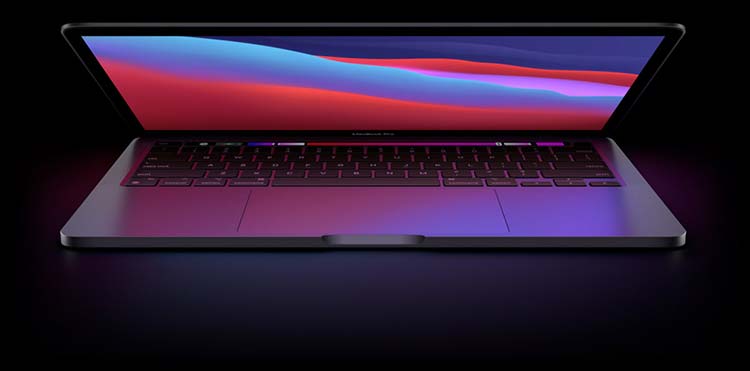 | | |
| --- | --- |
| Announced | 10th November 2020 |
| Operating System | macOS Big Sur |
| Processor | M1 processor or Intel i5/i7 Processor |
| Display | 13.3 inch Retina Display |
| RAM | upto 16GB |
| Storage | upto 2TB |
| Battery | upto 20hours |
| Extra Features | Touch Bar and Touch ID |
13 Inch Macbook pro Quick Specs
16-Inch Macbook pro Specs
| | |
| --- | --- |
| Announced | 10th November 2020 |
| Operating System | macOS Big Sur |
| Processor | Intel Core i7 or i9 |
| Display | 16-inch Retina Display |
| RAM | upto 64GB |
| Storage | upto 8TB |
| Battery | upto 11hours |
| Extra Features | Touch Bar and Touch ID |
16 Macbook Pro Quick Specs