In this digital age, Instagram is one of the most competitive platforms on the scene ranking as the 3rd most used social media portal. And its newest support list includes the dark mode functionality that can now be accessed on your smartphone.
Dark Mode is best known for limiting the amount of light emitted to your eyes whenever you scroll through your Smartphone. Luckily, battery optimization is an added advantage of activating the option on any of your Apps or your Overall System menu.
For Instagram, Dark Mode is now available on the app with only limitations on the type of Smartphone you're holding at the moment. However, If your phone has a provision of upgrading to Android 10, then you can easily use the Instagram Dark mode feature.
On the contrary edge, iPhone users also stand a chance of activating the dark mode feature if the IOS meter flips at the IOS 13 triangle.
If you have an Android 9 Smartphone like one of the recently launched Midrange beasts, then you can easily check your Software update quota and activate dark mode for Instagram through these steps
Activating Instagram Dark Mode
Procedure 1
On Android:
Go to the Google Playstore
Go to My Apps & Games or Search Instagram
Click Update
Enjoy the new Instagram version with Dark Mode
On Apple IOS:
Check that your IOS version is 13 (IOS 13)
Go to the Apple Store
Search for Instagram
Click Update
Enjoy the new Instagram version with Dark mode
Procedure 2
On Android:
Go to settings > Brightness & Display> Dark Mode
Done! You Instagram will automatically switch to Dark Mode by default
On IOS:
Go to Settings> Display & brightness> Dark Mode
Open your Instagram app to see the changes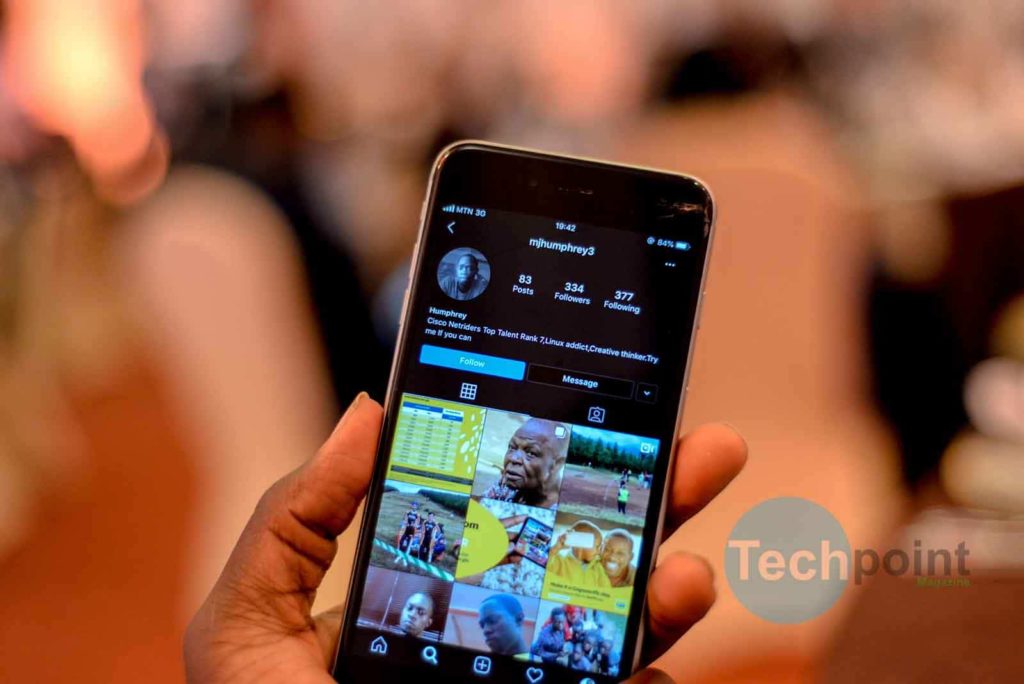 By default when you either update your Instagram app or Simply toggle the dark mode option on your Smartphone, the App will automatically switch to dark mode thereafter.
However, the Instagram feature is limited to only Android 10 and IOS 13 powered Smartphones at the moment. Either way, when the app fully ships the feature, it will be available on all major new releases.