It's time  SCS Software brings driving to a new level in the italian city . The fantastic developers who created the classic, Euro Truck Simulator 2, American truck simulator, have now made the European map even bigger. Italia, the beautiful and scenic country we all know and love from such movies as The Italian Job, The guys at SCS have re-created the scenic roadways of Italy perfectly. Not only that, the game has gotten a huge update with 2 new Scania trucks, the new R and S-Series, and boy do they look absolutely detailed especially the lights on the scania.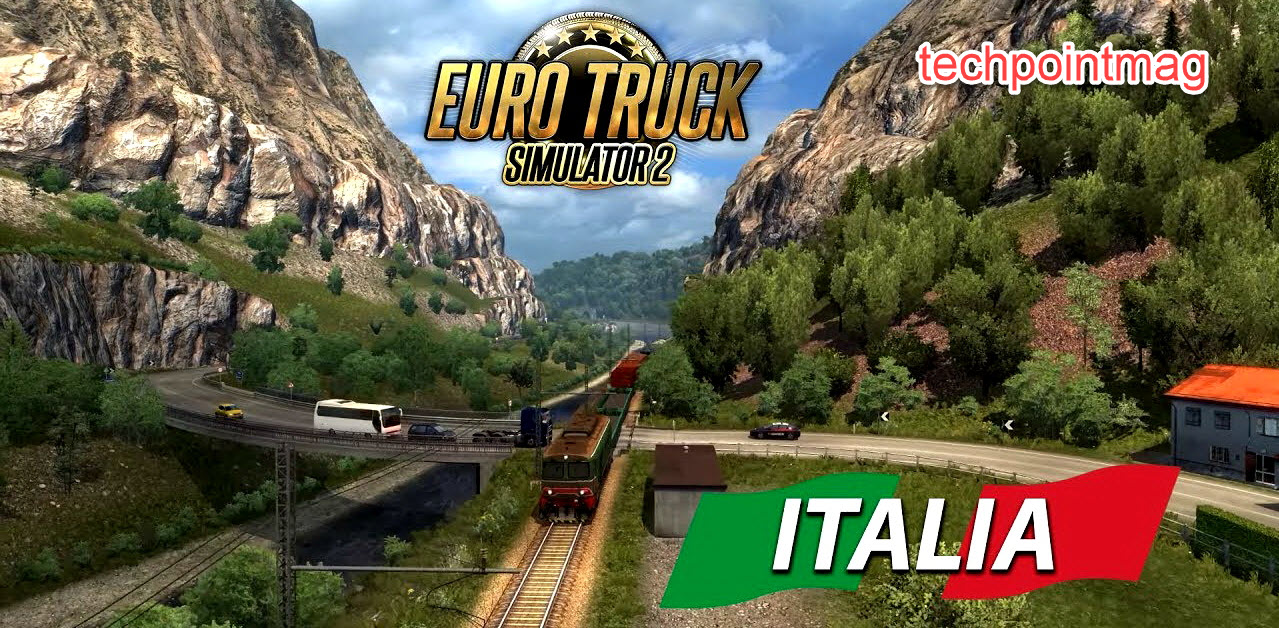 Part of Northern Italy and Milano (the part included in the base game) have gotten a rework and a bit of a remap in preparation of the new DLC, the trucks list is still the same with scania, mercedes benz, volvo, renault, DAF, MAN. unless moded cars are added.
With the addition of the Italy DLC you can have some absolutely insane trucking distances. I believe I found one from Catania to Uppsala, a total distance of around 3200km, or 2000mi for those of us using the Queen's English.
The guys and gals at SCS Software really do an incredible job on the Euro Truck and American Truck Simulator DLCs, they really are painstakingly accurate in their attention to detail. Just witnessing the change of vegetation between NorthItaly'salys mountainous region, to the flat and palm trees of Southern Italy and Sicily is a sight to behold.
The narrowness and size of the small Italian towns are so well represented that too tight a turn will potentially smash your trailer into a building, it's incredibly accurate. For those who thought that driving an 18-wheeler was easy, think again – driving through winding Italian streets is something else. Proof, if proof were needed, that Roman Roads are a total myth.
It's always fascinating to see how SCS slowly expands these vast road networks into new territories. I just now find myself wishing SCS would extend the Scandinavian DLC further up into the Scandinavian countries closer to the Arctic Circle. I would absolutely love to see some snowy or even icy roads, then we can go full-blown Ice Road Truckers. One can always wish. Enjoy the long journey, and watch out for the Polizia. Happy trucking, enjoy beautiful Italia.
Here are the Euro Truck Simulator 2 – Italia system requirements (minimum)
CPU: Info
CPU SPEED: Dual core CPU 2.4 GHz
RAM: 4 GB
OS: Windows 7
VIDEO CARD: GeForce GTS 450-class (Intel HD 4000)
FREE DISK SPACE: 120 MB
Euro Truck Simulator 2 – Italia Recommended Requirements
CPU: Info
CPU SPEED: Quad core CPU 3.0 GHz
RAM: 6 GB
OS: Windows 7/8.1/10 64-bit
VIDEO CARD: GeForce GTX 760-class (2 GB)
FREE DISK SPACE: 120 MB