Facebook Messenger is now available as a standalone computer App available in the Windows, and macOS Apple store. The app officially went live on 3rd April 2020 as Facebook's approach to bridging the gap between browser requests.
According to the giant social media brand, the number of desktop users routing on video, and audio calling on Messenger has doubled over the years. In a bid to extend more functionality to desktop users, a standalone App was selected as the bullish solution to make Messenger better on computers.
" Now with apps for macOS and Windows, the best of Messenger is coming to desktop, including unlimited and free group video calls " – a section on the Facebook blog post read.
Why Messenger for PC is the best path
Unlike browsers like Google Chrome and Firefox, the new dedicated Facebook messenger standalone App won't require any plugin updates, but simply the minimum PC requirements to run.
For Windows PCs, all you need it Windows 8 or 10 Installed while for Mac users, your Macbook or iMac should be running on macOS Mojave, Catalina or later, 10.14 – Present.
How to Download the Messenger App on your Computer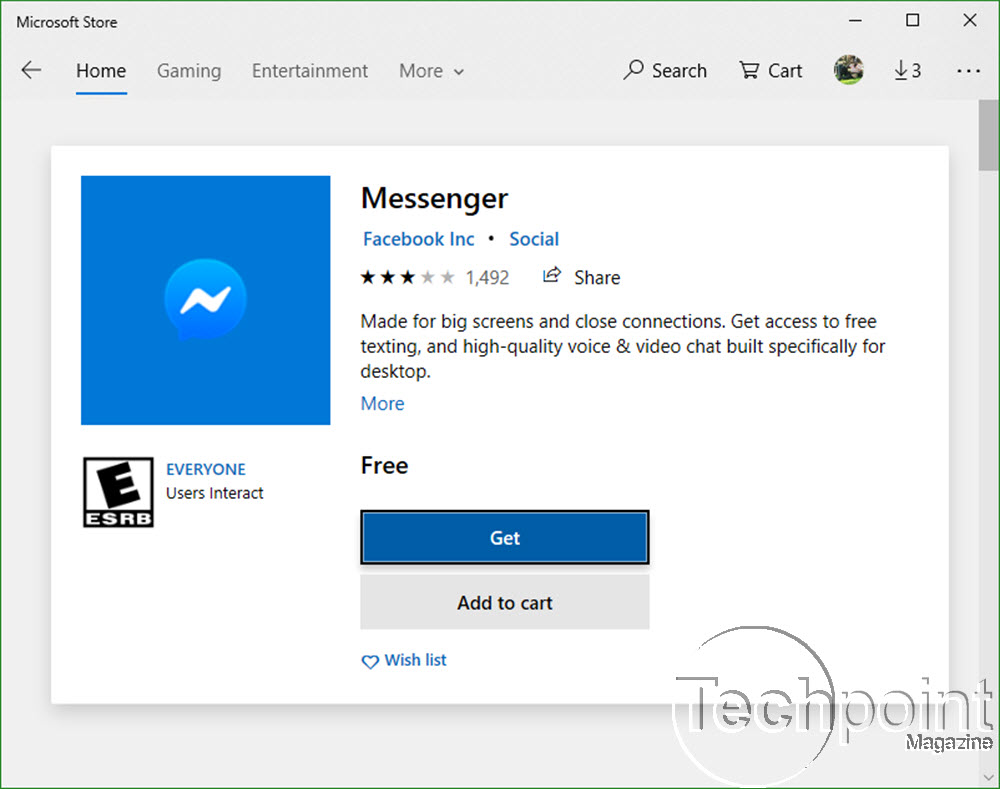 Windows:
Open the Microsoft Store
Enter the search term "Messenger"
Download and Install the Facebook Messenger App
On Your Start menu, Locate messenger and Login
Done: Start the Messenger App each time you want to use the service
MacOS:
Open the Apple Store
Enter the search term "Facebook Messenger"
Click Get to Install the App
Done: Messenger will be available on your applications list, add it to the launcher dock for quick access
Messenger for PC features
Group video calls on a larger screen. Stay in touch with family and friends, join a workout, or host a virtual happy hour.
Easy to connect. You don't need to know someone's email or phone number since all your Facebook friends have Messenger.
Multitasking. Your chats are easily accessible, and you can pop in and out of the app while doing other things on your computer.
Notifications. You can receive notifications for new messages, so you can quickly find the chat you're looking for. But you're in control — you can choose to mute and snooze notifications.
Chats sync across mobile and desktop. You'll never miss a call or message no matter what device you're using.
Everything you love about Messenger on a bigger screen. Including Dark Mode and GIFs.