Safeboda has over 7000 registered drivers in Kampala, but all these follow the very first passionate driver who has seen the orange camp grow from Zero to hero in less than 5 years. While we managed to get a one on one interview with Safeboda's very first driver. We decided to have a special package of facts about the celebrated driver who will be taking his last 50 trips with the service next week gifting free credit to lucky customers.
Education
Moses was hindered in his education after his senior six which he completed at City high school Kololo. He however like any other young men that age figured he would make quick money off of riding boda bodas. When Ricky approached him he didn't think twice as he was educated enough to realise this was a promising and life changing venture, "When Ricky told me about the project he didn't really need to explain too much coz I was immediately straight on board, "i figured if I was making such amounts freelancing, imagine what I could make with an organized setup like that one that had been laid out to me." said Moses.
Achievements
Moses is really proud of all he has achieved from the safe boda community. His eyes light up as he talks about how glad he is to have made this decision and joined this community. " I have achieved a lot, I've acquired further studies with safe boda, received studies in tech support, English classes and a lot more," says Moses. He also explains that the project has developed drivers in various ways. He talks about the "cash-off" policy and how it helps the drivers to save money since its a credit policy. "The drivers get their payments in bulk which promotes the saving culture," says Moses.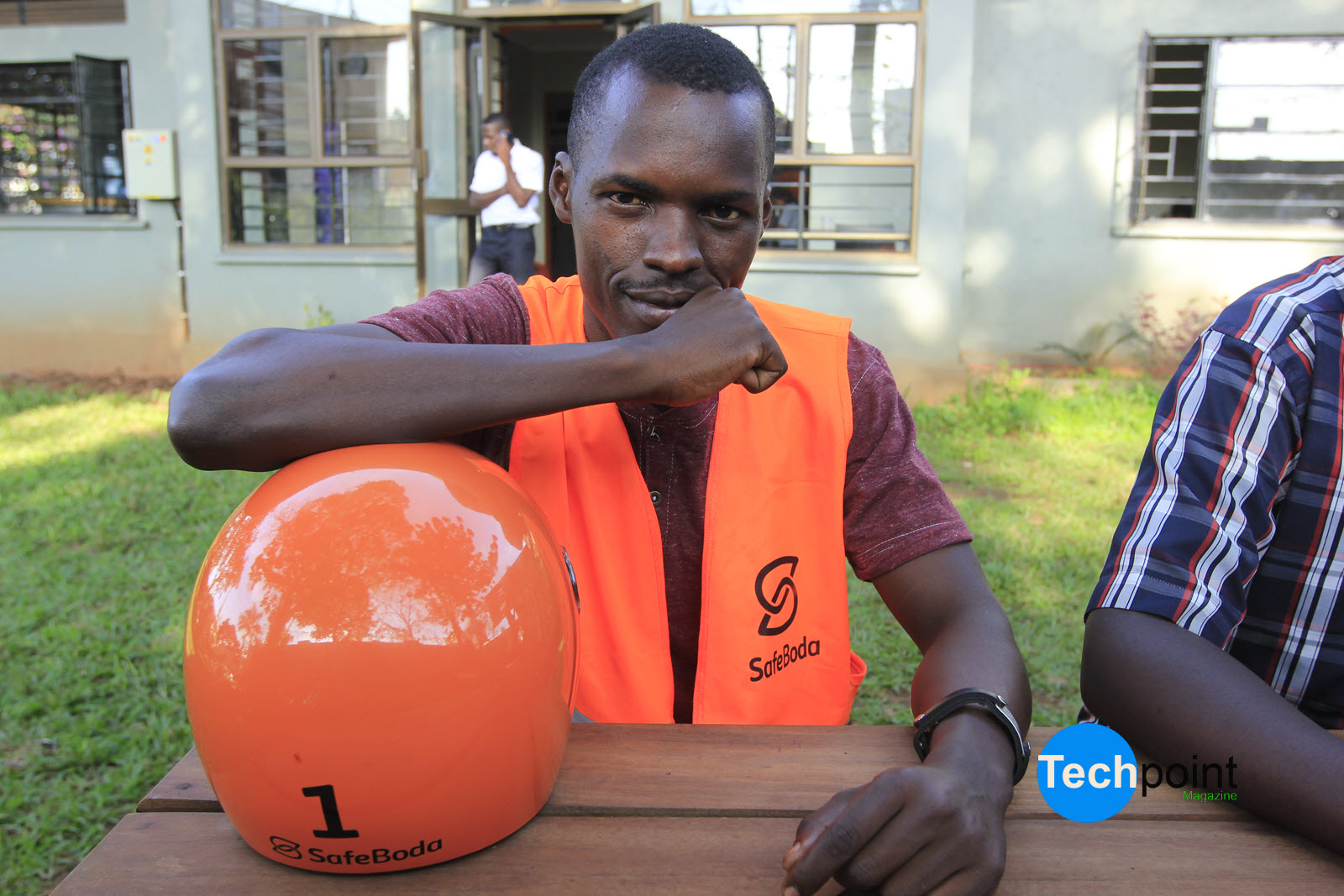 The Safeboda community
Moses also acknowledges the fact that safeboda is his family now." It's a community" he points out when we call it a company. "The safe boda community has the friendliest employees and they make you feel at home, there is a certain respect put to my name here, even the older riders seek advice from "Namba emu"" he says with a wide smile across his face.
How to Win free trips with Safeboda's No 1 driver
How would it feel to get a free trip around Kampala with a legendary driver like Moses, Yes! Safeboda is celebrating Moses's milestone with free trips and UGX 10,000 credit for each and every customer who gets a chance to ride with Moses. In addition, the ride-hailing camp had a tweet chat earlier today and will be updating the driver's whereabouts ( Starting 12th November 2018) on their social media platforms. Nonetheless, this is the perfect time to enjoy free safeboda trips in Kampala with Safeboda's driver Number 1.