Uganda Airlines has for the past decades been off the map with no official plane to make the airline active. Well, the wait is no more since a video of one of the planes kissing the skies of Canada has made rounds on social media for the past 2 days. The CRJ9 aircraft is one of the 3 ordered jets to revive Uganda Airlines back to shape.
In East Africa, Kenya has Kenyan Airways flying over, Rwanda with RwandAir and Tanzania with AirTz. Uganda has been the only missing partner in the mix with no active airlines flying its planes through the Eastern coast.
Looks of the first Uganda Airlines jet and when it will be in Uganda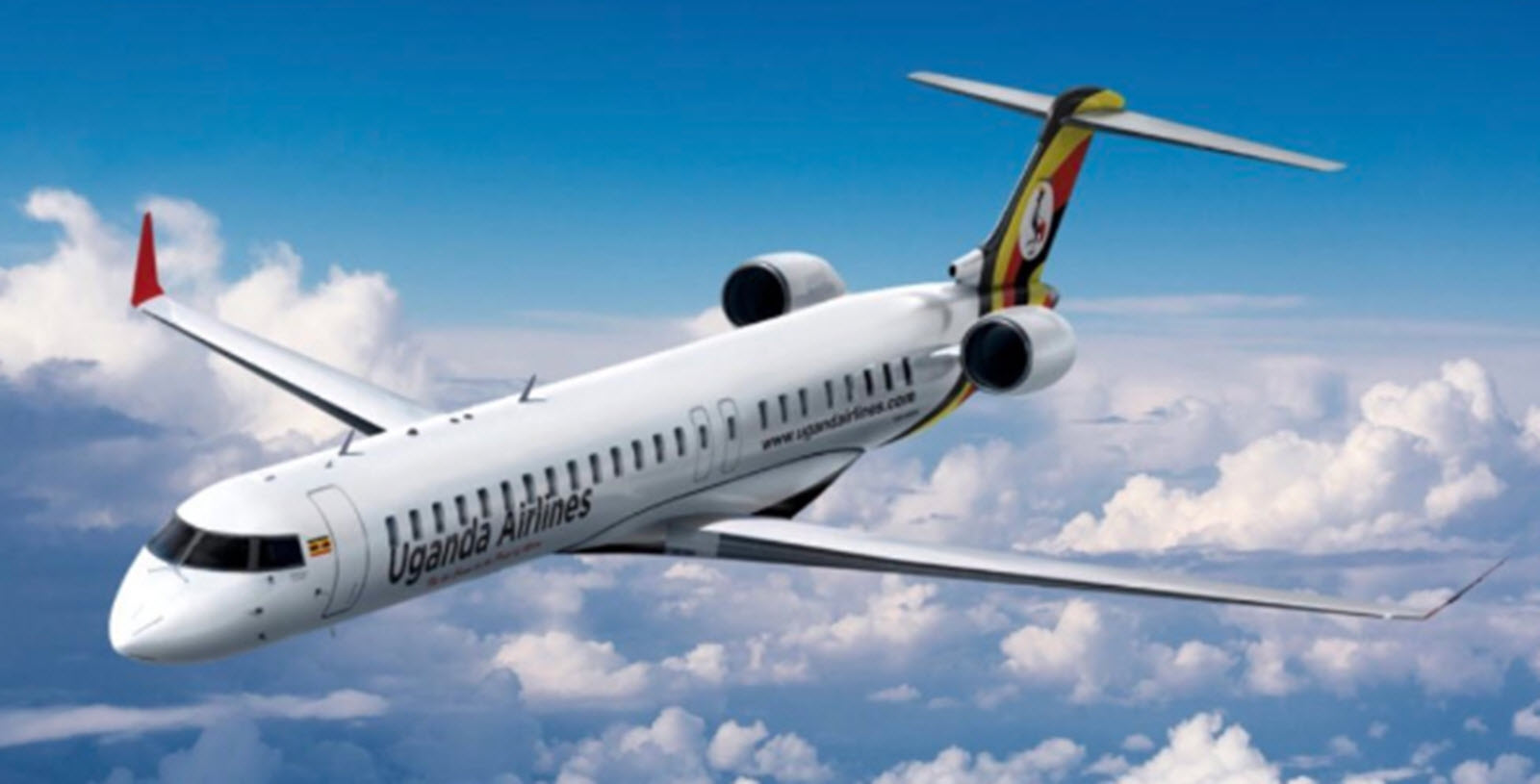 The new Uganda Airlines CRJ9 aircraft is an Airbus product and fully built in Canada and it will start taking trips as early as next month. The new aircraft is denoted with a tagline "Fly the crane to the pearl of Africa" meaning the tourism industry will have a major boost once all planes start circulating the looks beyond Africa.
Equally important are the 2 remaining jets which are expected to fly in to the pearl of Africa this year to join the first CRJ9 plane that just hit the skies for a test. As per reports coming in from CAA__an airport agency. The first airlines' crew has been sent to Canada to learn how the plane will be operated before arrival in Uganda.
As early as next Month (March 2019), the first Uganda Airlines plane will be landing at its home grounds in Entebbe and possibly start taking trips from the Entebbe based international Airport to the world. Similarly, this will mean all East African states have official airlines becoming the first unified community (EAC) to achieve this in Africa.