Gaga Wednesday bundles have been around for a while now and soon celebrating 1 year as the realest bundles on the market contrary to Africell's Don't be cheated bundles. As 2018 has perished from the glory Valentine day bundle to a permanent Wednesday offer, the bundles have changed overtime provoking  users into thinking whether the offer is now a cheat
In April, one would get as high as 4Gb for only 2500/= and at times 3GB data for only 3,500/= on a midweek basis. However, the story has been different for the past few goodbye weeks, for instance, yesterday the offer was of 1.5GB at 5000/=, but is this a technical flaw or we are bidding farewell to one of best data packages of 2018?
The Weekly Gaga Wednesday bundle changes
Prior to the changes per Wednesday, the initial offered started with 2.5gb at 3500/= before an upgrade to 3.5gb and 4Gb at a time when Africell provoked the Yello camp to make the offer available only to MY MTN app users. However, we believe these bundles change per week because the telco wants customers to taste other data packages as well and only appreciate the Wednesday as a bonus for the Weekly Round up.
Can MTN handle the pressure?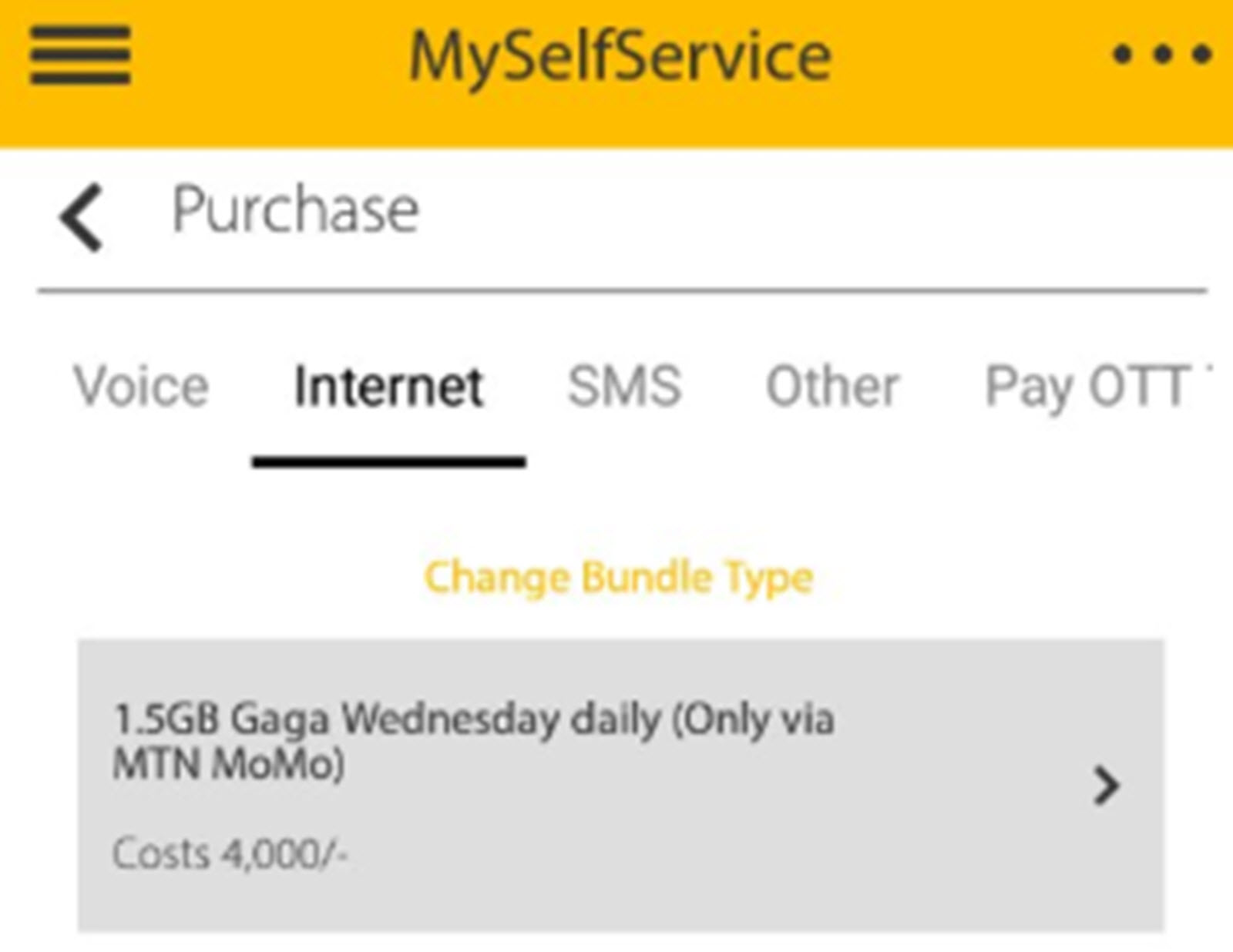 Unlike the rumors spread earlier this year that MTN was stopping the Gaga Wednesday offers. The data package has been available for quite a while now with maximum trust without any hopes of missing a Wednesday without downloading to check the MY MTN App offer. However, Can MTN really handle the pressure depending on the chicken bundles it's currently offering?
As a matter of fact, Airtel Uganda quietly rolled out its Freaky Friday offers which tame in the same league as Gaga Wednesday. So, are seeing customers activating data on the slot 2 sim card rather than the usual 4G Slot 1 sim card? Over to you, are you satisfied with the Current Gaga Wednesday bundles or is MTN under alot of pressure provoking a limit for the bundles?