After paving way for a duo of LITE Smartphones, the Galaxy S10 LITE and Galaxy Note 10 LITE, Samsung is not done with revealing its 2020 line up with a new Galaxy ChromeBook launched today at the 2020 CES round in Las Vegas
The Samsung Galaxy ChromeBook has been unveikled as a premium choice for chromebook lovers with Integrated Intel Ultra HD Graphics riding on a 1TB default SSD drive running on the Wi-Fi 6 standard for lighting fast network speeds.
Samsung Galaxy Chromebook quick specs
10th-gen Intel Core i5 processor
Integrated Intel UHD graphics
Up to 16GB of memory
Up to 1TB SSD storage
However, the eye catcher on the Notebook sized piece is Samsung's first AMOLED 4K Ultra HD Display setting, that is first in its Chromebook tier. Furthermore, Chromebook will support the HDR400 standard that will ship with a software update in Q1 of 2020
As if the bezels display and impressive quality Ultra HD quality is not enough to ride the Chromebook to a premium status. Its ultra-portable size clocking at just 2.2 pounds (1KG) is the cake is proper icing for a 2 in 1 device it is.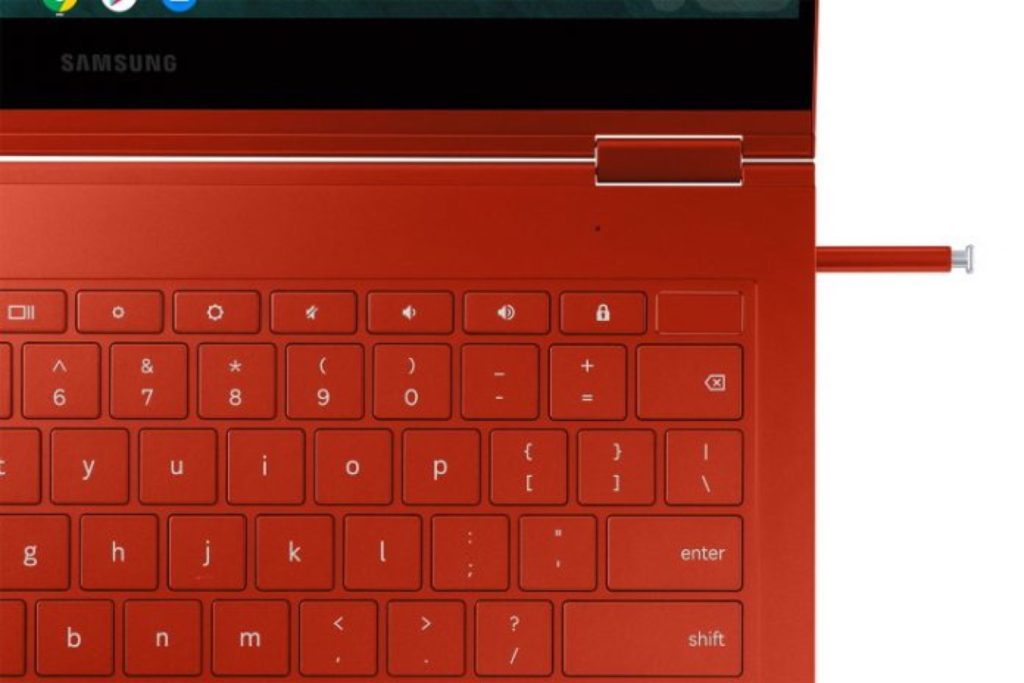 ChromeBook or Tablet?
Whether you love to use the Galaxy ChromeBook as a laptop or prefer to fold it as a Tablet, your preferred settings grant you the perfect finish with either a Chrome Os texture or Android texture tailored for your usage.
It's to the 2 in 1 status that a 1MP Webcam is situated on the Galaxy ChromeBook's keyboard frame if it is to be used as a tablet, and on the top middle position when used as a ChromeBook.
On the otherhand, a 49.5Wh battery pack ships with the Chromebook giving it more standby time of at least 8hours per single charge. The Galaxy S-Pen being a familiar tool on Samsung's Note series also comes as an added accessory for the laptop to allow writing, drawing and navigation gestures on the Chromebook.
On a price leveled ground, the Galaxy Chromebook will retail at $999 once it's availability date meets with major retail stores. But for the fact that Samsung confirmed boot times of 6 seconds or less, this becomes a perfect 13.3″ light weight premium Chromebook to consider in 2023 as unveiled at CES