How to register for a new URA TIN Number Online
PHOTO: Pexels
The Uganda Revenue Authority (URA) is a Government agency that monitors and collects taxes in the country. Owning a URA TIN number is a compulsory norm that every citizen must adhere to as a Government policy. So in case, you don't have an active Tax Identification Number (TIN) yet! then here is how you can register or signup for one online without worrying about any prolonged ques at a physical URA office.
First things first, Signing up for a TIN number requires you to be an active citizen of Uganda meaning you must have a valid National ID card to prove your identity. Secondly, age matters in the exercise and its only adults that can own a TIN number and ready to pay taxes implying you must be 18years and above. With those 2 qualifications here is a short of the whole TIN registration process.
Visit the URA Website
Through the URL ura.go.ug, you can visit the official URA website where you get an option to SignUp for a new account though you don't need to register for an account to have your information submitted. So, simply visit the website and access the eServices page off the HomePage.
Under e-Services Download a TIN registration form
eServices is a tab located on the URA main website portal with Stamp Duty, Motor vehicle clearance, Payments and tax registration forms attached under the services list. But in this case, Click on Individual registration option under registration for Taxes and download or resume a registration form to fill in.
Fill In The Form and ReUpload it to the URA website
After downloading a TIN registration form from the eServices page, Fill in the form and re-upload it to the same location of download by completing the security captcha and accepting the URA terms and conditions.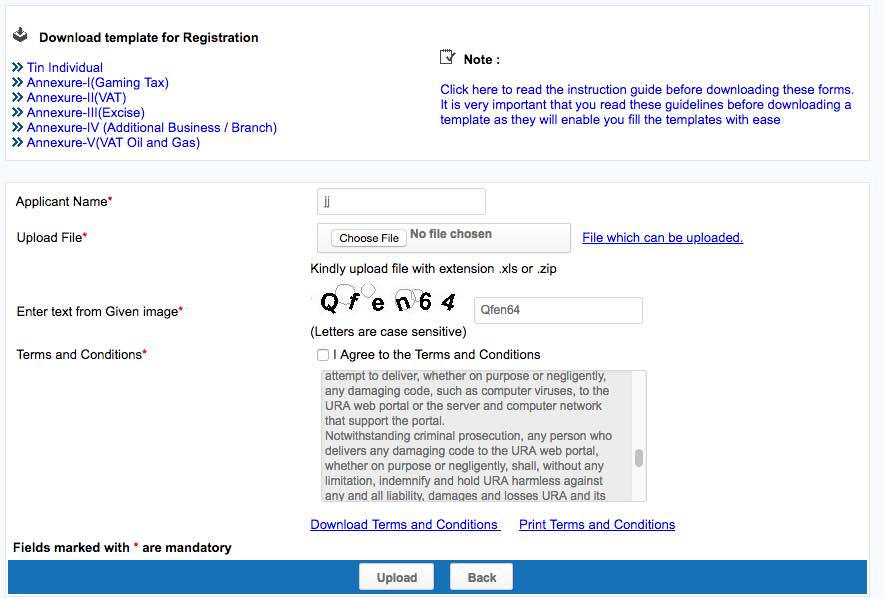 Check your Email or Go to a URA branch and Collect your new TIN in case of mail delays
The last step towards getting your new TIN number is double checking for an email from URA or heading to a physical URA branch and present your printed slip of uploaded documents to the reception and have your new URA TIN number.
For business or Non-Individuals, the TIN registration process is a duplicate of the individual path above with no twists but rather a level up for a valid registered business name filled in the downloaded forms.