The era of artificial intelligence (AI) is on, and language models are so far taking the lead. ChatGPT alternatives are so far an excellent source to do more using AI in conjunction with OPENAI's leading GPT tool, ChatGPT. From copywriting to proofreading and coding, the following 5 ChatGPT alternatives can help you do more on your next project.
1. Durable AI
Durable is an AI website builder that lets you create a website in under 30 seconds. Whether you are a beginner or an advanced developer, Durable can create your website or landing page based on your needs in the shortest time of 30 seconds guaranteed by simply entering words to describe what you website should look like.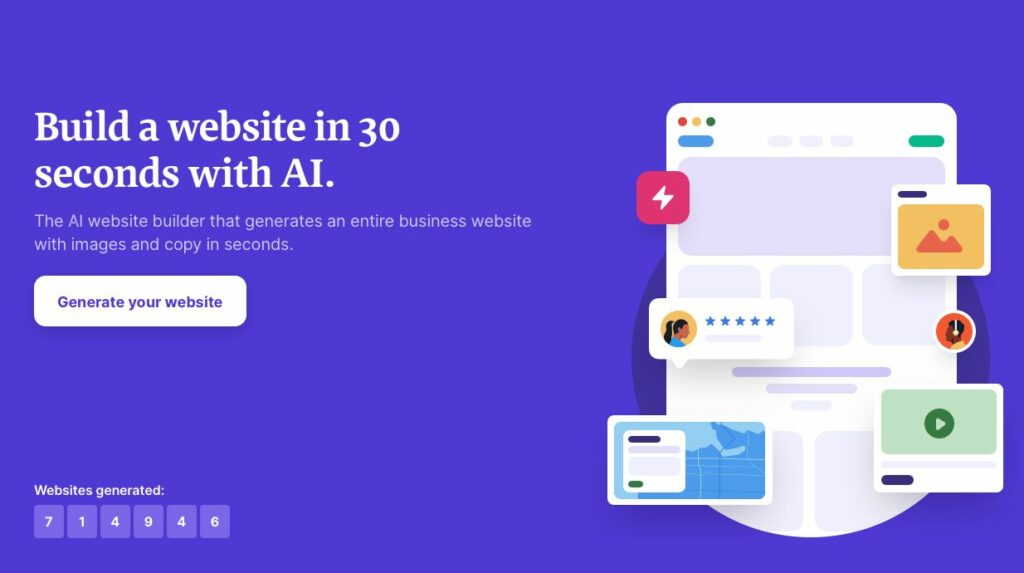 We rank Durable as the best ChatGPT alternative because it can do tasks (build websites) that OPENAI is yet to add in ChatGPT. Currently, Durable AI is free to use, and you can create your next website by simply entering commands to the tool.
2. Simplified AI
Simplified is an AI tool that lets you do graphic designs, AI writing, social media management, create videos, and more in a single tool. It offers thousands of templates you can choose from to create your project.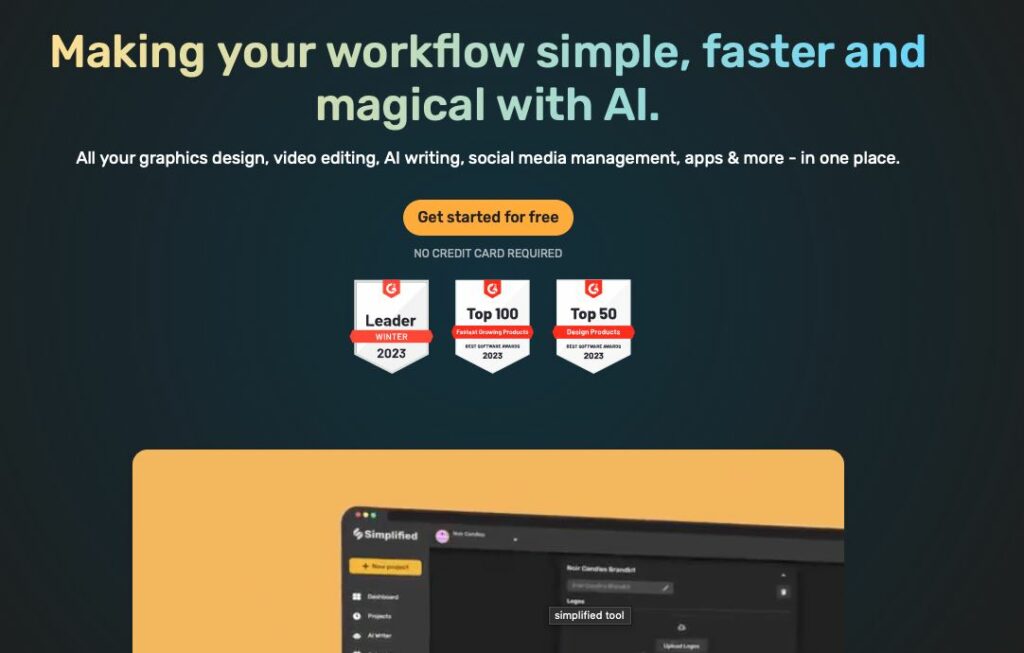 Simplified AI is free to use, but comes with the following plans you can upgrade to depending on your project needs.
| PLAN | PRICE per MONTH |
| --- | --- |
| Free Forever | $0 |
| Small Team | $21 |
| Business | $35 |
| Growth | $85 |
Simplified AI Plans
3. MagickPen – AI Writing Assistant
MagickPen is an AI writing assistant tool designed to help you create and design interactive cover letters, resumes, Job postings, presentations, and other important documents through a drag-and-drop interface. The tool offers a wide range of features, including the ability to add text, forms,images, videos, quizzes, and surveys you can add to your project.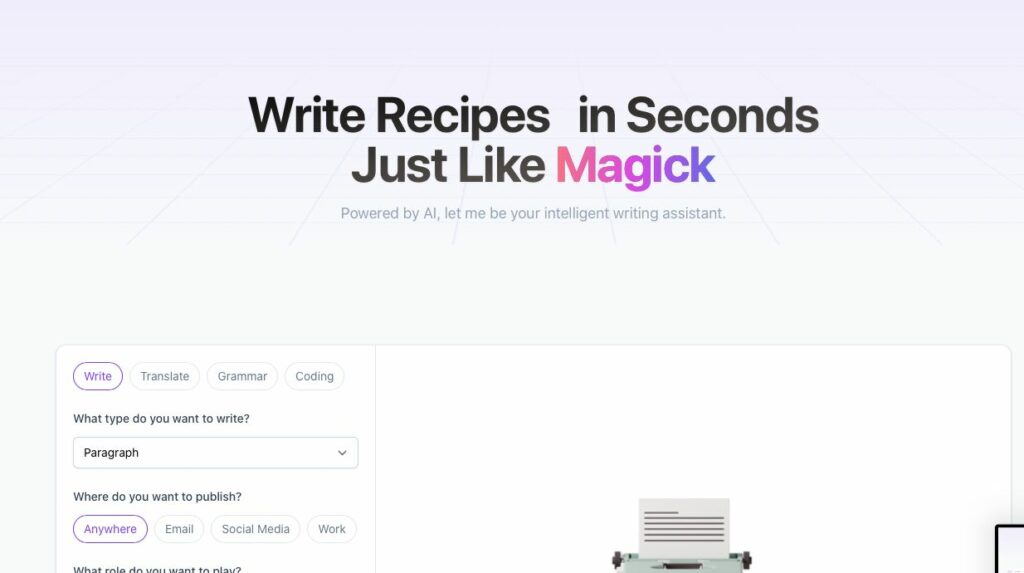 Using the tool, you can create professional-looking digital content quickly and easily, with no programming or technical skills. Pre-designed templates and themes are available to choose from, as well as other customizable design options, to tailor a project to your desired needs and preferences.
MagickPen is not free, and it uses a credits system where each project you complete costs 1 credit as below.
| CREDITS | PRICE |
| --- | --- |
| 50 | $5 |
| 150 | $10 |
| 350 | $20 |
MagickPen AI Pricing

4. Iconify AI
Iconify is an AI-powered tool that makes it easy for you to create stunning icons for your website, app, or project, even if you have no design skills or experience. The tool provides a wide range of customizable icons, shapes, and symbols that you can modify to match your brand's colors, style, and tone. Once you create an icon, you can export it in PNG, SVG, and icon font formats.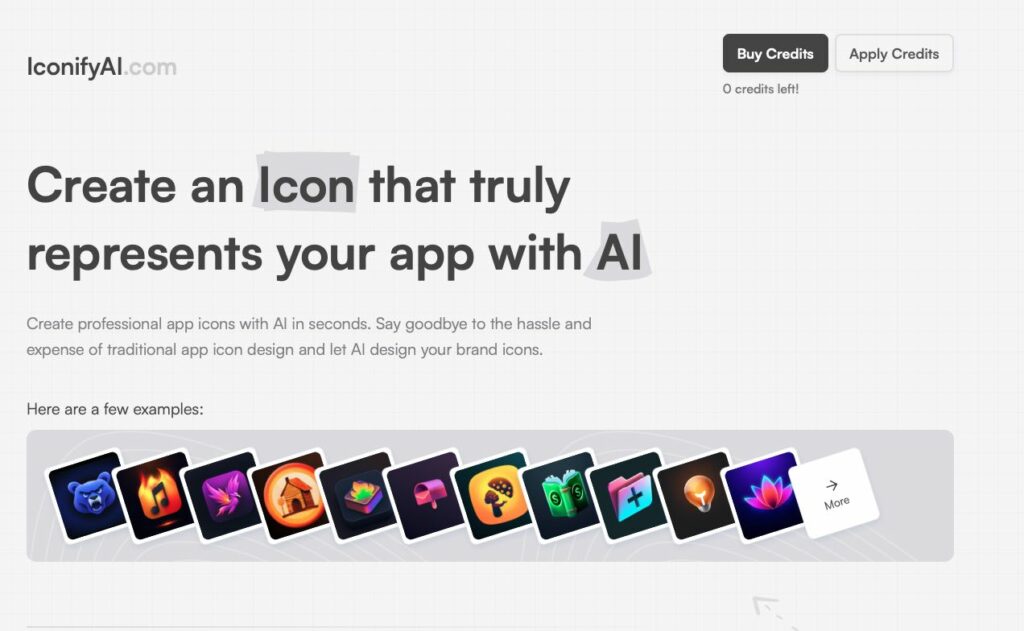 With Iconify, you can save time and create high-quality icons that stand out, which can elevate your brand's visual identity. Whether you're a designer, developer, or entrepreneur, the tool can help you create professional-looking icons in a matter of seconds, which you can use to enhance the user experience of your product or service.
To use Iconify, it's not free, and the current pricing uses credits you can buy from $10 to create over 15 icons since each credit counts for 1 icon as below.
| Credits | PRICE |
| --- | --- |
| 15 | $10 |
| 30 | $15 |
| 60 | $25 |
Iconify AI Credits pricing
5. Easy Peasy
Easy peasy is a copywriting tool that can help you create video scripts, blog posts, AI images, emails, and social media captions. To use the tool, you simply feed a brief description of what you want your output to be, and it will generate it for you. For example, to get an image of a bus, you simply enter Bus, then a unique element you want on it to get a ready unique image generated by AI.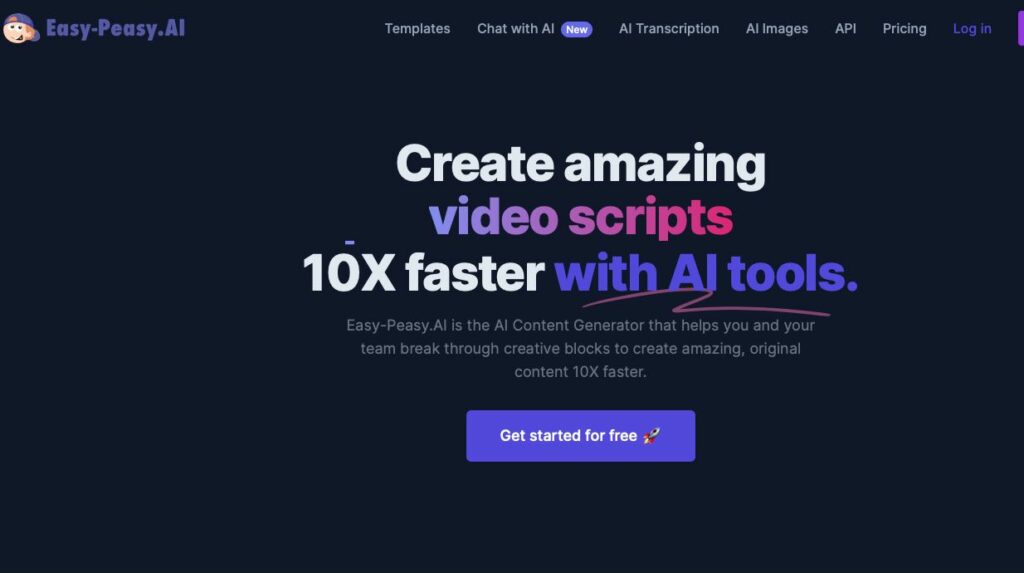 By pricing, Easy Peasy is Free to use by up to 1000 words, 80+ images, a content summarizer, and up to 3 AI images. For more, consider looking at their pricing below.
| PLAN | PRICE Per Year |
| --- | --- |
| FREE | $0 |
| Basic | $49 |
| Starter | $80 |
| Pro | $180 |
6. Codeium
Codeium is a code generation AI tool that offers auto-completion on the go. Think of it as a standalone AI powered Integrated Development Environment (IDE) that you can integrate with your existing desktop IDE such as Visual studio.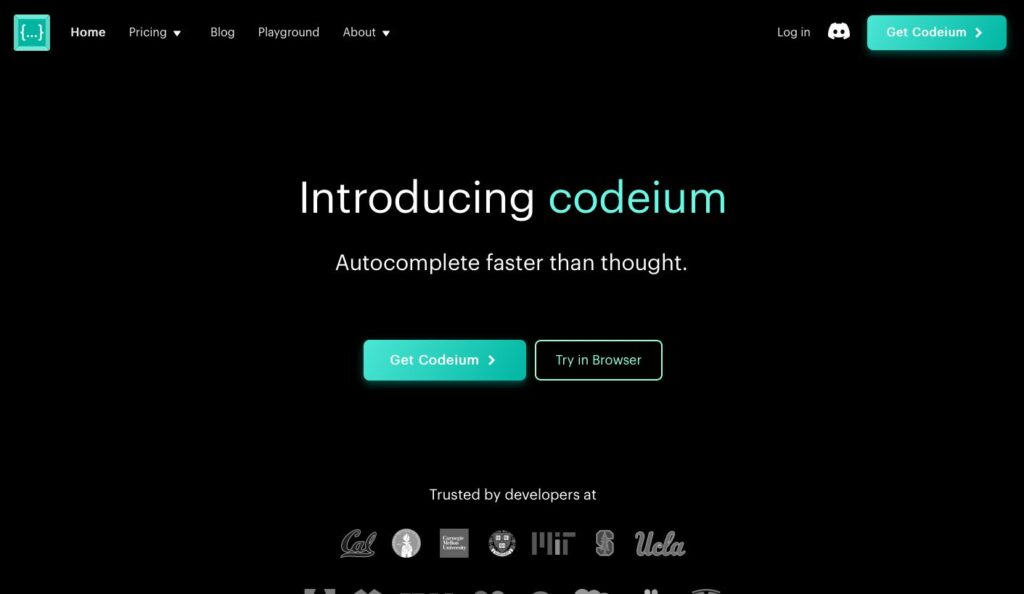 Codeium auto-completes every code you enter, this saves you time as you think of your next line of code since it will simply auto-complete the program based on your earlier declarations. It is free to use, and you can integrate it to your IDE by downloading the matching extension.
ChatGPT Versus the Alternatives
ChatGPT is free to use with no limitations, the only challenge it has is popularity, the more people use it, the more it throws many out while at capacity. Even with ChatGPT plus at $20 per month, it's a language model to beat since most of its non-free alternatives as listed above charge more than it to do similar or better work generated by AI.
In conclusion, ChatGPT is an excellent tool, but it will give you more power if used with tools like the ones listed above, for example, Durable can design your website in under 30 seconds and fine-tune your layout or source code by using ChatGPT.
If you know of any other excellent tools, please share them in the comment section below to have them listed in our future articles.