You can delete your Netflix account quickly without thinking of any plan B or C. This is because Netflix has introduced new billing, terms, and conditions that seem unfavorable to a majority of the users. At the moment, the latest feature rolled out for 2023 limits password sharing and tags a single account to a home network.
More so, your Netflix account can be blocked if you violate any of its new terms by either sharing your account password with someone far away from your physical location or network subnet. All these limits have made the once great streaming platform look like an autocratic streaming solution that dictates what you should do and what you shouldn't with your own money (subscription plan).
To delete your Netflix account in the quickest way possible, make sure you are logged in from a recognized device, then follow the steps below.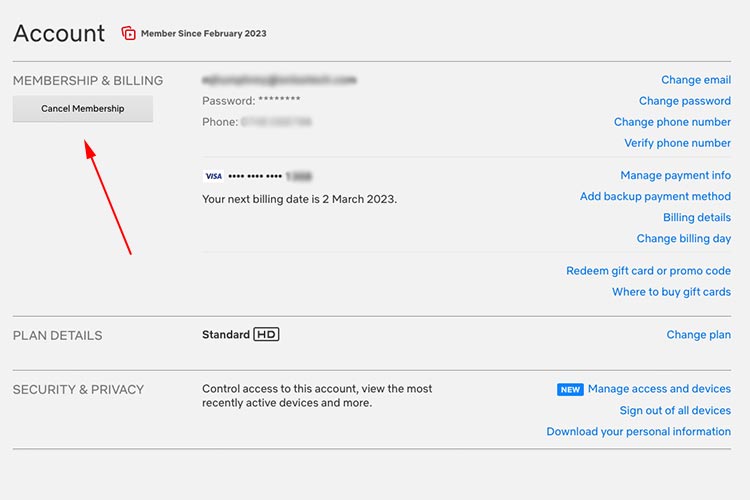 Click your Profile icon or image in the top right corner.
Select Account from the drop-down list of options.
Navigate to the Membership & Billing section.
Click Cancel Membership.
Select your reason for canceling the membership.
Click Cancel Now to delete your Netflix account right away.
To reactivate your Netflix account at a later date in time, simply click the Get started button on the homepage, enter your email address, and make a payment using your credit card. In simple terms, once you delete your Netflix account, to reactivate it, you will sign up like you have never used the service before since all your data gets deleted without recovery.