UVote App is the latest elections monitoring solution that has been developed by one of Uganda's opposition political parties––the National Unity Platform. With UVote, the political wing aims at making vote tallying an easy task for each and every voter as a benchmark for a free, fair election on Thursday, 14th January 2021.
However, the UVote App is not available on the Google Playstore, nor the Apple Store. This is due to the fact that current internet restrictions in Uganda have barred any end-user access to these platforms. By this standard, the application is only available through external providers as an installable apk file.
In fact, you can download the UVote app by visiting the NUP main download portal at uvote-uganda.com to get the original apk version. In a similar fashion, several external providers like apkpure, 9apps, and mobogenie host the UVote app even though chances of landing non-official versions are high.
With multiple versions of the app, you should avoid downloading from Google Drive links and direct WhatsApp variants since you'll be exposed to high risks of serving your information to unknown parties that may in return violate your privacy.
Also, UVote doesn't require any special permissions to run contrary to what most apps require to get started. Other than potential privacy violations you could bump into with a non-official version, you only need an active data connection to download the UVote app to your phone, and here is how you can do that.
How to Download the UVote App on your Smartphone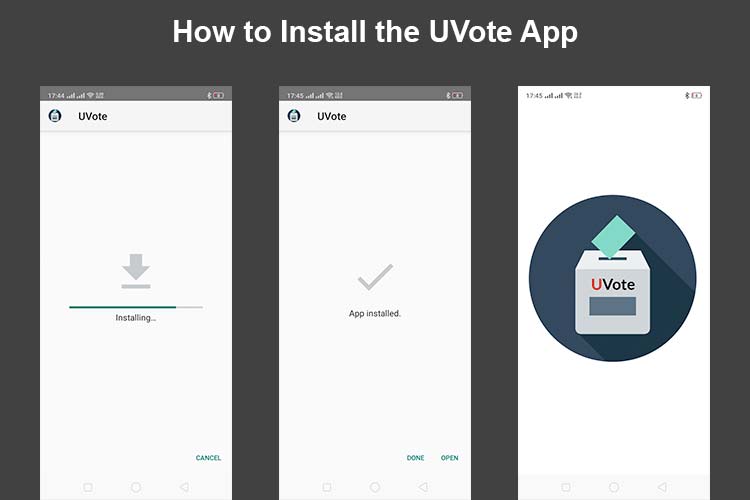 Click through the different Installation procedures and once done, locate the UVote app in your main application folder
DONE: You just Installed the UVote App on your Smartphone
How to use the UVote App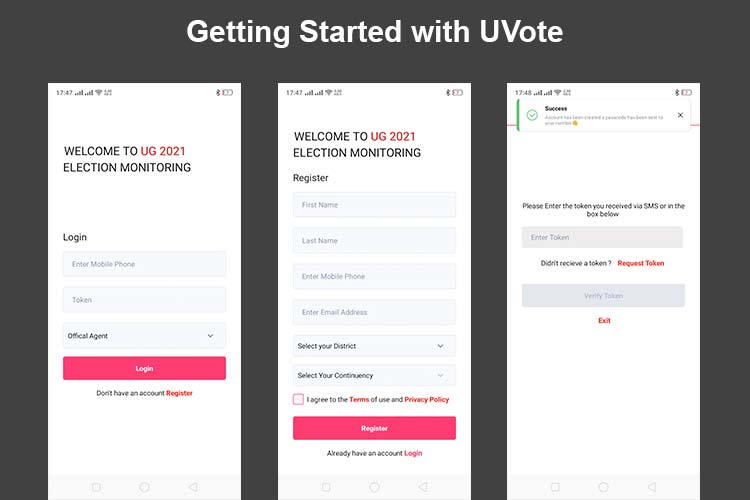 Once Installed, you can use the UVote App by registering your active email address and valid phone number to get started. As an added flavor, you'll be required to confirm a 9 digit one-time pin (OTP) sent to your phone which should be in a ******-****** format. Once successful, you'll then be granted access to the app's main dashboard.
On the UVote App main dashboard, you can enter polling station results from the Results tab denoted by a calendar logo. On the results tab, you can enter individual station figures for each and every valid candidate on top of a mandatory declaration of results form as proof.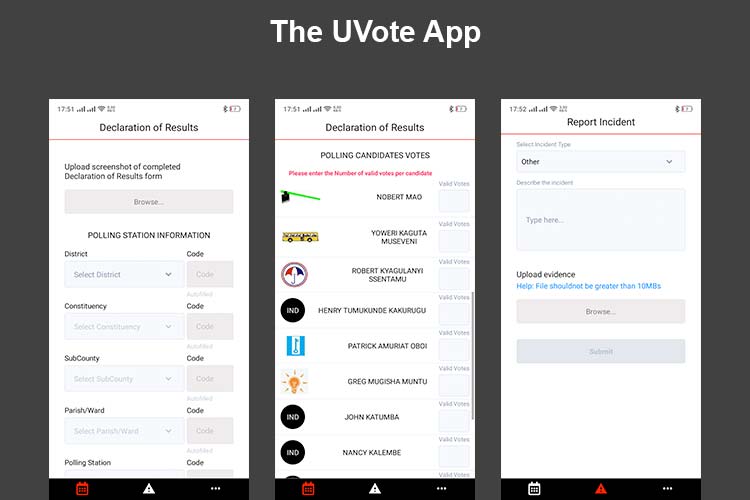 Either way, in case you experience challenges at a polling station which could be: violence or denial to vote, the incident tab allows you to submit a case by choosing its type, then a thorough description on the nature of occurrence.
Additionally, the app accepts uploads capped to 10MBs for each and every submission you make within its main interface. To note, the More tab holds valuable information about the Terms of use, Privacy policy, and the ability to switch accounts by Logging out.
Nonetheless, the NUP UVote App can be described as a great polling station overwatch solution that will help in possible vote accountability and declaration as compared to the traditional means of physical forms. Hence, you should give NUP's polling day solution a try ahead of the 2021 Uganda general elections.