Huawei is not done with pushing the Smartphone industry to greater heights amidst its unending sanctions by the US. This is due to its official launch of its Mate 30 series featuring the double amazing Huawei Mate 30 and it's Pro version packing exceptional cameras, but with a deviation in the Buttons grades.
However, since Huawei still exists on US's entity list, it means it can't conduct direct business with any of the Western-based Tech Companies. Hence, all Google affiliated services are not pre-installed on the newly unveiled Mate 30 Smartphone series.
On the lucky patch, Huawei's Mate 30 packs the EMU 10 package upgrade and seals the pike with Android 10 to its base performance. Additionally, the new devices ship Huawei mobile services (HMS) core that already houses over 45,000 apps on its closed source base.
The Huawei Mate 30 Camera grades
A triple version threat (Mate30, Mate 30 Pro and Mate 30 RS riding on a regular pack of 4 to 3 rear cameras situated on a well bezzeled halo ring design is what predefines Huawei's new mega camera approach.
The Mate 30 packs a 40MP super sensing lens as its 1st rear camera, a 16MP ultra wide-angle occupier as the 2nd and an 8MP telephoto drother dabbing the 3rd On the contrary, the Mate 30 pro packs upgrade spikes with a 40MP Super sensor, 40MP on the wide path, 8MP for the telephoto and a 3D depth-sensing finisher.
At a minimal, the Huawei Mate 30 pro only differs from its base version with a 4th sensor housing 3D depth functions. So, the Mate 30 series exceptional cameras are majorly brought to life though Huawei's pro version and its Porsche design RS upbeat.
The Mate 30 close to buttonless Design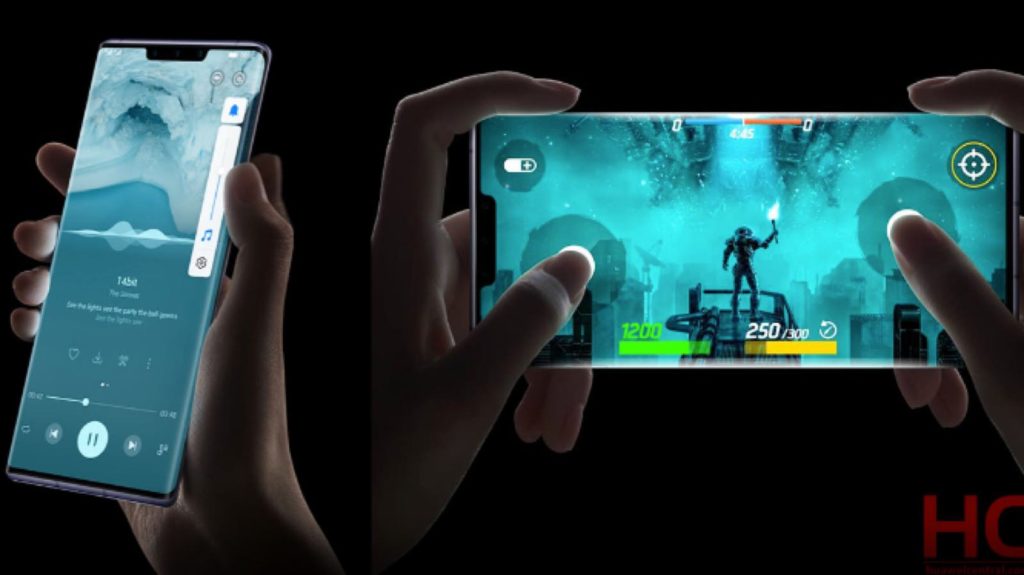 Unlike all previous Smartphone releases that have dominated the last decade. Huawei has officially shook the Android lane with almost no buttons on its flagship beats.
The Mate 30 pro packs virtual volume buttons with the Power button remaining as the only accessibility piece on the device. For Volume accessibility, a user simply swipes on the device's left or right sides to increase and decrease the output.
So, as Huawei's Android hopes are officially off its support ladder, the company's new devices standard is yet another bullish pip to its Big 3 manufacturers position.