The Information Systems Audit and Control Association (ISACA) is a recognized global Cyber Security organization that has grown a popularity streak of housing auditing professionals for the last 20 years of its existence.
Last week, the Body celebrated 50 years of its existence in an event that was braced by IT professionals and certified sector players for a 3-day long conference ignited by NITA Uganda as the main partner onboard.
During the conference, key speakers like the NITA-U head of eGovernance Vivian Ddambya inked their top future technological predictions amidst a 3 day scrutineering on IT and digital security in this fast-pace generation.
The event was kicked off by the Kampala ISACA President MR Hercules Bizure who inked the role of cybersecurity as the middle element in the 4th industrial revolution digital digest as he commented.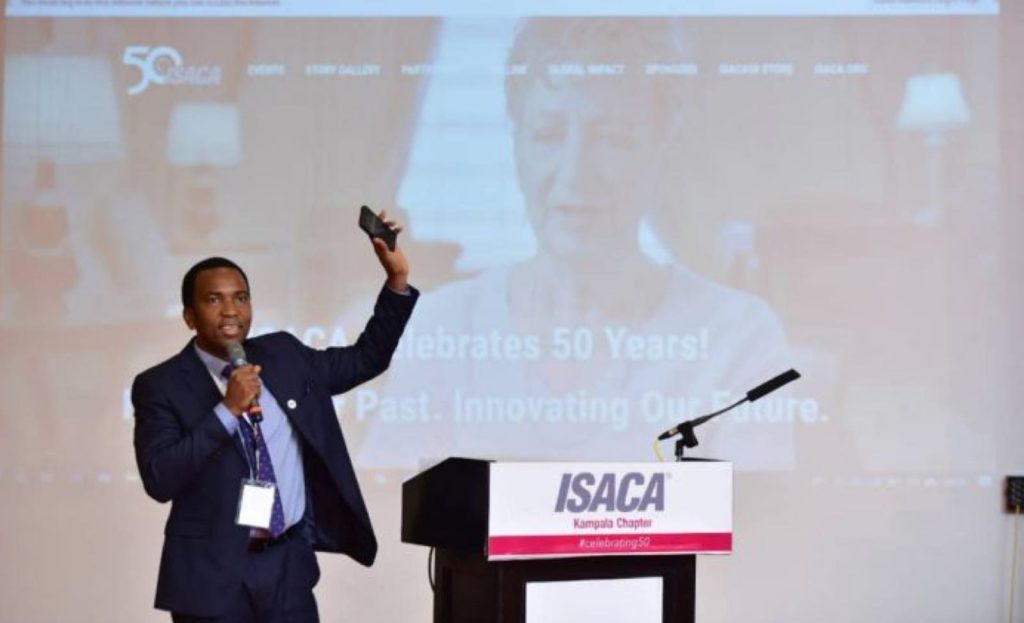 With all the immense digital opportunities today, we're seeing an exponential growth in cyber attacks. This is why and the time for organizations to prioritize having a cyber security strategy as part of their business strategy

Hercules Bizure – President ISACA Kampala
Among the key points of discussion for the conference included the NITA-U ignited data protection law that was recently turned into a law by H.E Yoweri Kaguta Museveni__The President of Uganda. The law was discussed by the NITA's Director of regulation and legal services Ms. Stella Alibateese.
The law which was established as a digital protection element is aimed at benefiting both individuals and companies on their data shared across the digital waves. As a Spice, Ms. Stella asserted that it further protects the use of personal data collected by organisations for purposes of private usage.
In an event where an organization discloses private data as a public venture without a court order, then the data privacy and protection law would step in to prosecute the violating institution. This applies to Nude picture leaks where the affected party would have the right to sue the initial sender without further question.
On the Sate of Cyber Security in the Digital revolution path
In a master class hosted by Musa Wesusa, the Managing Director at Sentinel Africa Consulting. eh drew more light on the new levels cybersecurity professionals must attain to rule deal with the low awareness and more rising cases of cyber attacks.
The master class was titled "How to build, implement and maintain an effective cybersecurity awareness program in organization". Among the key take away points included the fact that password safety is now a core component in a digital era.
The same way you can check the strength of your password with a tool we previously shared, Is the same path you every digital user must choose to keep a password as safe as its strength crawls to. A majority of users cling to one password for almost all internet accounts putting safety and privacy at risk.
So, through the conference, major stakeholders stated that cybersecurity is still a rising need and more professionals could guarantee a safer global network as the future draws closer to new 5G standards. Nonetheless, with ISACA celebrating 50 years of its existence, its impact continues to draw more professionals riding in the audit league.