Chromebooks are compatible with the latest versions of Android, and this can be attributed to their nature of operation on Chrome OS. Over the years, Chrome OS updates have always come first before Android Updates for Chromebooks, but this year, the company plans to launch the latest Chrome OS 90 update with the latest Android 11 version update.
Frequently, running Android apps on your Chromebook may require a specific version of Android installed, and if you happen to have an older version, many app updates not work with your Chromebook. So, it's important to have the latest Android and Chrome OS versional installed in order to stay clear for App compatibility.
With the latest Chrome OS 90 update, your Chromebook will automatically support Android 11 paving the way for most compatible apps and services. Currently, the update is still in development mode and nearing its public release timeline, but as per the rumour mill, most Chromebooks will be compatible and get Android 11 support once updated.
Notable brands include Samsung, Dell, Asus, Acer, HP, Lenovo, among others, all of which will be compatible with the new Chrome OS 90 and Android 11 update. For now, a full list of Chromebooks that can update to the latest Chrome OS 90 and support Android 11 desktop features has been revealed, and here are the full models per brand.
List of Chromebooks eligible for Android 11 and Chrome OS 90 updates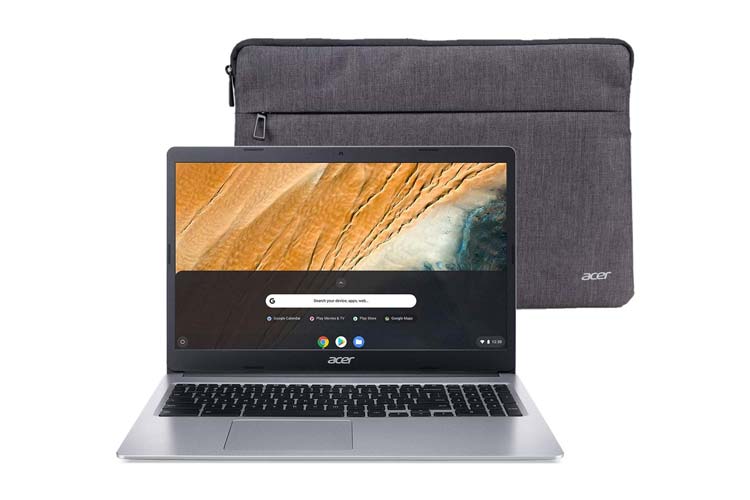 Acer Chromebooks
Acer Chromebook 11 C670
Acer Chromebook 11 C732
Acer Chromebook 11 C732L
Acer Chromebook 11 C732LT
Acer Chromebook 11 C732T
Acer Chromebook 11 CB311-8H
Acer Chromebook 11 CB311-8HT
Acer Chromebook 13
Acer Chromebook 14 CB3-431
Acer Chromebook 14 CP5-471
Acer Chromebook 15 C910
Acer Chromebook 15 CB3-532
Acer Chromebook 15 CB515-1H
Acer Chromebook 15 CB515-1HT
Acer Chromebook 311
Acer Chromebook 314 (C933L)
Acer Chromebook 314 (C933LT)
Acer Chromebook 314 (CB314-1H)
Acer Chromebook 314 (CB314-1HT)
Acer Chromebook 315
Acer Chromebook 315 (CB315-3H)
Acer Chromebook 315 (CB315-3HT)
Acer Chromebook 512 C851
Acer Chromebook 512 C851T
Acer Chromebook 712 (C871)
Acer Chromebook CXI3
Acer Chromebook R11
Acer Chromebook R13
Acer Chromebook Spin 11 CP311-1H
Acer Chromebook Spin 11 CP311-1HN
Acer Chromebook Spin 11 R751T
Acer Chromebook Spin 13
Acer Chromebook Spin 311 (CB311-2H)
Acer Chromebook Spin 311 CP311-3H
Acer Chromebook Spin 511
Acer Chromebook Spin 512 R851TN
Acer Chromebook Spin 513
Acer Chromebook Spin 514
Acer Chromebook Spin 712
Acer Chromebook Spin 713
Acer Chromebox CXI4
Asus Chromebooks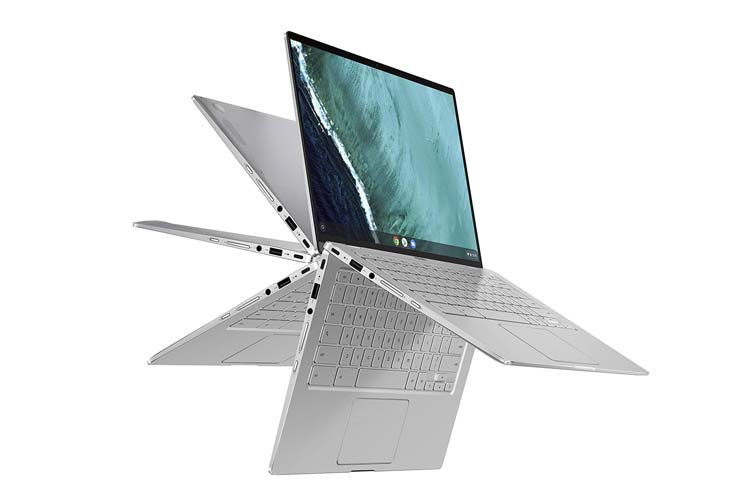 Asus Chromebook C202SA
Asus Chromebook C300SA
Asus Chromebook C425
Asus Chromebook Flip C100PA
Asus Chromebook Flip C101PA
Asus Chromebook Flip C204
Asus Chromebook Flip C214
Asus Chromebook Flip C302
Asus Chromebook Flip C434
Asus Chromebook Flip C436FA
Asus Chromebook Tablet CT100
Asus Chromebox 3
Asus Chromebox 4
Asus Fanless Chromebox
HP Chromebooks
HP Chromebook 11 G1 x360
HP Chromebook 11 G5
HP Chromebook 11 G7 EE
HP Chromebook 11 G8 EE
HP Chromebook 11A G6 EE
HP Chromebook 13 (db0000-db0999)
HP Chromebook 13 G1
HP Chromebook 14 G6
HP Chromebook 14a
HP Chromebook x2
HP Chromebook X360 11 G2 EE
HP Chromebook x360 11 G3 EE
HP Chromebook X360 14c
HP Chromebox G2
HP Chromebox G3
HP Elite C1030 Chromebook
HP Pro C640 Chromebook
HP Pro C645 Chromebook Enterprise
Google Chromeboooks
Google Chromebook Pixel
Google Pixel Slate
Google Pixelbook
Google Pixelbook Go
Lenovo Chromebooks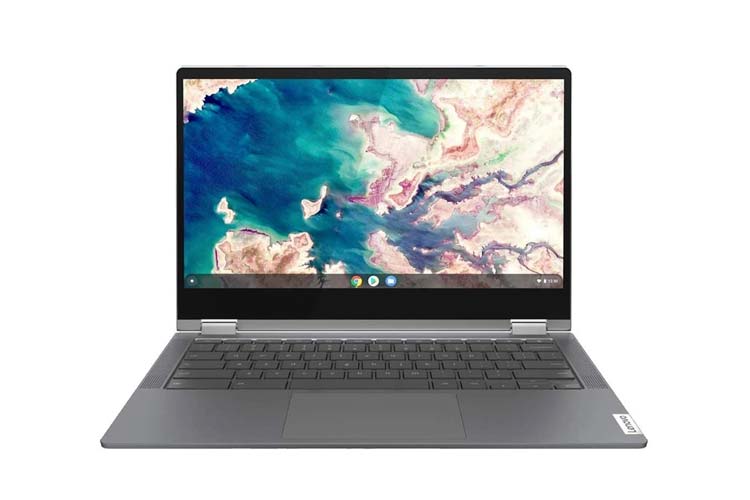 Lenovo Chromebook 100e
Lenovo Chromebook 100e (2nd Gen)
Lenovo Chromebook 11
Lenovo Chromebook 300e (2nd Gen)
Lenovo Chromebook 500e
Lenovo Chromebook 500e (2nd Gen)
Lenovo Chromebook C340-11
Lenovo Chromebook S340-14
Lenovo Chromebook Tablet 10e
Lenovo IdeaPad 3 Chromebook
Lenovo IdeaPad Chromebook Duet
Lenovo IdeaPad Flex 51 Chromebook
Lenovo ThinkPad Chromebook 11e
Lenovo ThinkPad Chromebook 11e (3rd gen)
Lenovo ThinkPad Chromebook 13
Lenovo ThinkPad Yoga Chromebook 11e
Lenovo ThinkPad Yoga Chromebook C13
Lenovo Yoga Chromebook N23
AOpen Chromebooks
AOpen Chromebase Mini
AOpen Chromebox Mini
CTL Chromebooks
CTL Chromebook Tab Tx1
CTL Chromebox CBx1
CTL Chromebox CBx2
Toshiba Chromebooks
Toshiba Chromebook 2 (2015)