South African based Telecom company MTN has pushed another step to the much hated OTT tax in Uganda by bocking all Opera affiliated browsers. A few weeks after URA mounted pressure on Telcoms to fulfill the budget mandate of soliciting social media tax. VPNs could soon be no more as a majority are blocked in Uganda.
Opera browsers including the mobile version and it's desktop variant are two of blocked internet browsers that now cant be accessed using the MTN network. MTN Uganda made the official blockage announcement through its Twitter account aiming to shorten the list of those widely used VPNs that continue to be downloaded over time. Henceforth, the major reason for blocking access to Opera services lies between URA's decision and UCC's license policies.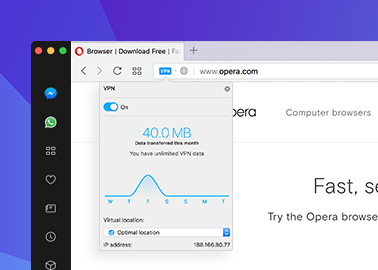 Opera Blocked, other browsers you can use for high-speed access on mobile
Now that Opera is officially blocked by MTN for VPN Tweaks, Many browsers exist on the Play store and Apple store to serve a basis for high-speed connectivity when surfing the web. Similar to the Opera functions, UC browser is one of those hard to crank down browsers that will offer you the great access you wished for including these.
UC Browser
Tor Browser
Google Chrome
Firefox
Puffin
Farewell to Opera Mini and Opera news on smartphones. Welcome new browsers with alternate services. However, If you wish to retain your Opera browser working well. Shift to a new Telecom network or Bypass using a VPN as the usage rate continues to grow for users protesting over OTT tax. Therefore, Hold up and Hold in for a quick or better alternative replacing your favorite Opera browser.