5G in Uganda is no longer a myth or even a decade away from becoming a reality. This is after MTN unveiled its trial sleeves yesterday at Nyonyi gardens to showcase its first full 5G demo in Uganda.
During the event, the telco's CEO Mr. Wim Vanhellupute explained the networking technology as a wireless version of a Fiber-optic connection. Though no open WiFi hotspot was created for on-ground users to test the technology, the MTN CTO Gordian Kyomukama inked maximum speeds of 2Gbps for the network band under normal usage
Excitingly, we attended this futuristic 5G reveal and here are some key takeaways that include a Smart Robot, advanced VR gear, 5G applications, and the trial speed test results.
5G Network Speeds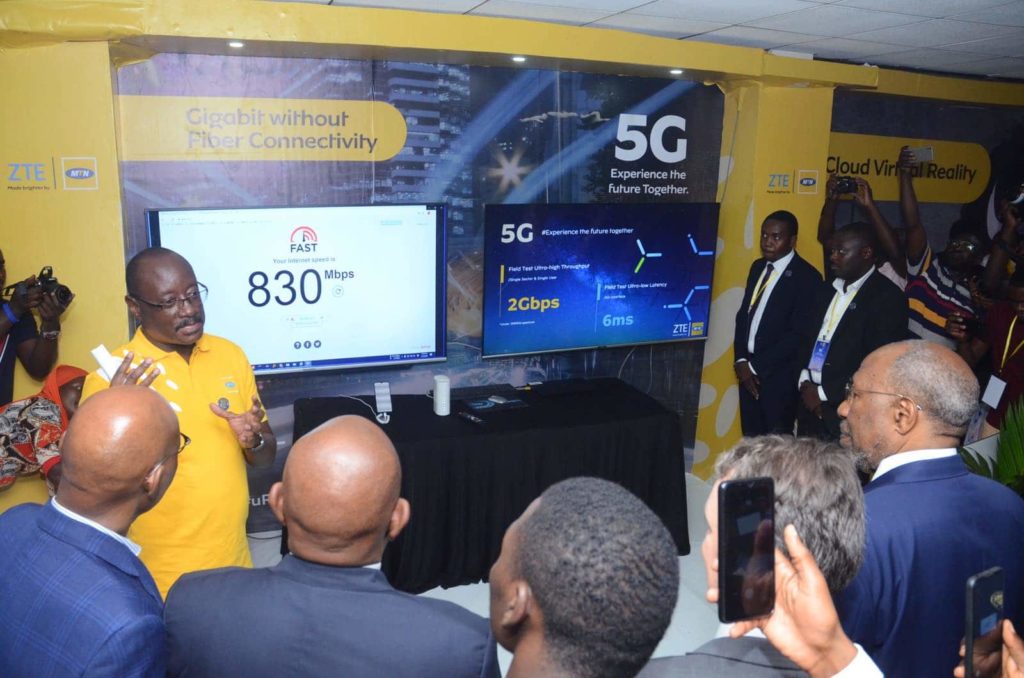 830Mbps is the maximum 5G speed MTN Uganda's first demo achieved. Although the telco inked a peak of 2Gbps, the trial showcase having a close to Gigabit ethernet speeds (1000Mbps) was a big reveal since the technology has not been fully deployed as yet.
Unlike Standard Ethernet connections that rock at 100Mbps, Gigabit ethernet at 1000Mbps is limited to fiber-optic connections__ a standard that with 5G. So, once fully deployed in Uganda after several pilot studies, it's by no doubt that regular 4G will become history with 3G and 2G ranking as the most unused bands in the country.
The Human Controlled Robot
Imagine a Robot that mirrors each and every action you do, this is what the MTN 5G Smart Robot achieved during the trial at Nyonyi Gardens. A user on the left side of the robot was connected with the robot through wireless buds and each and every action she executed, the 5G robot would then mirror it in less than 0.5 milliseconds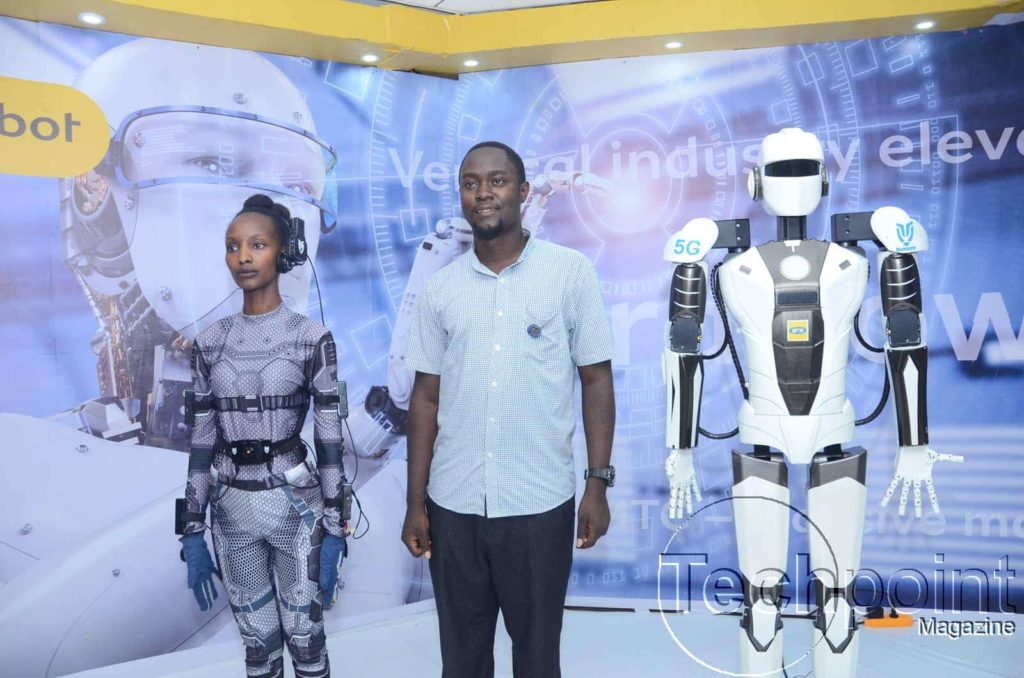 With such latency adopted to an Internet of Things (IoT) element like the MTN 5G robot, the pace of human-engineered actions can be stored to the machine's memory to fully execute actions in standalone mode.
VR
Virtual Reality (VR) gear is the future of display computing, through VR, you can easily play games and browse several services including the Internet through connected gear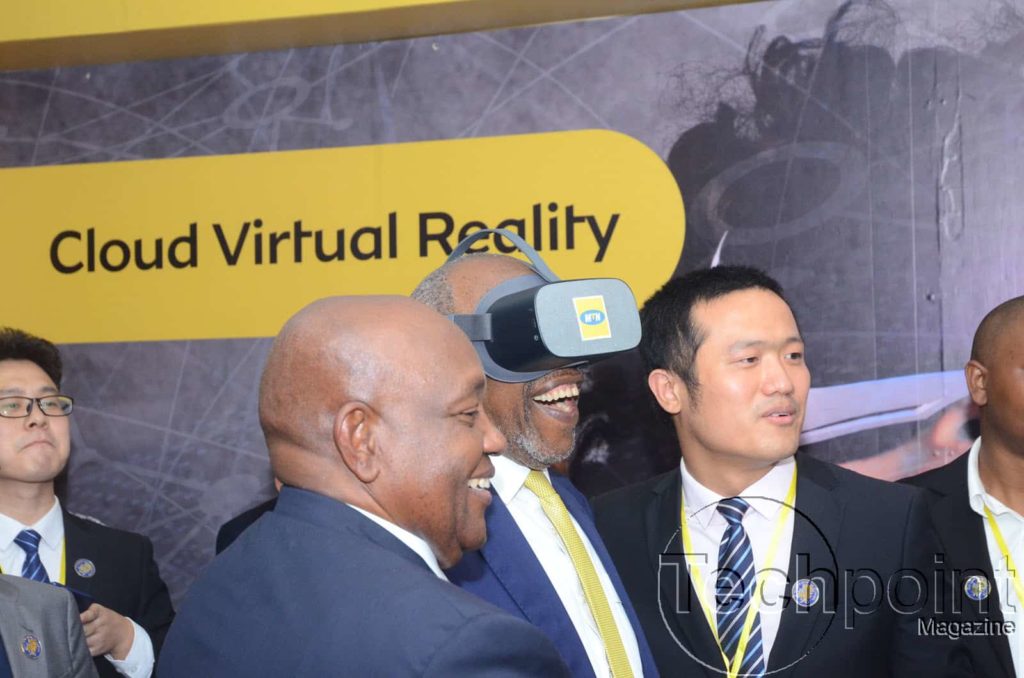 Well, MTN Uganda showcased its 5G VR gear that runs arcade games and services stored on the device's memory. However, the build quality of this VR gear seemed like the regular gear that is currently available on the market and MTN's demo might have meant usage spikes once 5G fully sets in.
The Future of 5G in Uganda
According to the UCC ED Mr. Godfrey Mutabazi, 4G currently covers border to border. This means the network standard has been spread across the country and 5G will be an easy adoption as well.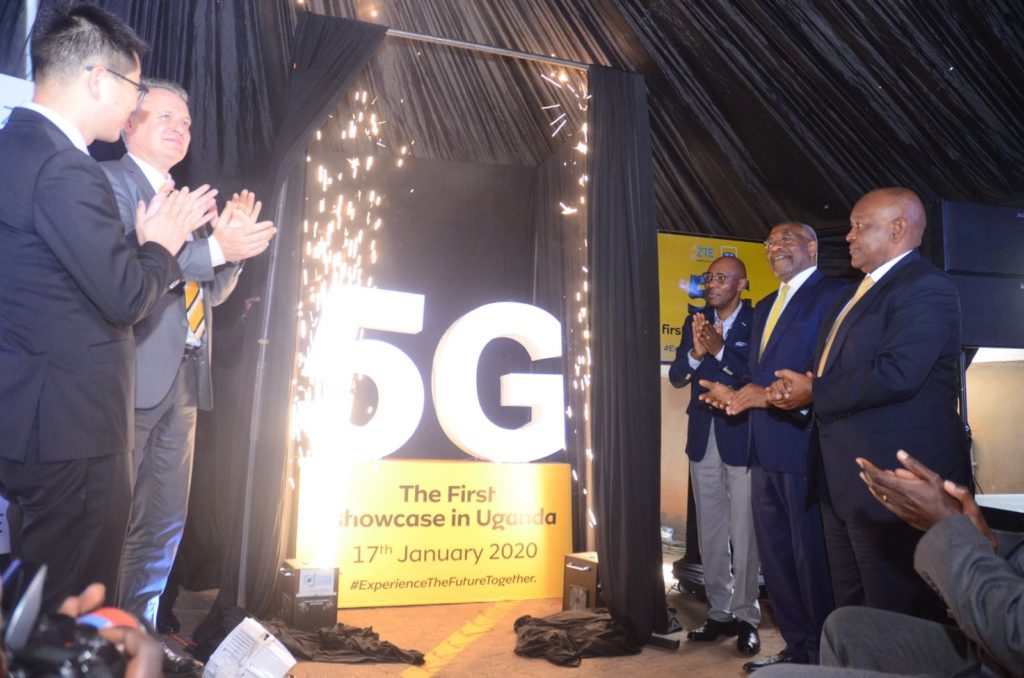 Now that MTN Uganda has taken lead in conducting 5G trials in Uganda, this means once technology giants like Huawei and ZTE fully avail 5G gear, 5G will then be deployed in phases by adopting 4G like subscriber spreads.
At the moment, we expect a reply from another Uganda based telco like Airtel or Africell to attempt a 5G reveal and once successful, the competition strides will attract a who rolls out 5G first once the technology is made available by IT equipment giants like Huawei and ZTE.