Think about Wireless Fiber Internet to your CellPhone or computer! This is what the future of 5G holds and MTN Uganda has taken its first step towards achieving lightning fast network speeds possible in Uganda.
In collaboration with its Technology partner ZTE, MTN Uganda has showcased fifth generation (5G) cellular network proof today at its Kololo based Nyonyi Gardens offices making it the first telecom in East Africa to hold a 5G trial.
The 5G demo in Uganda follows recent tests in SouthAfrica and Nigeria run by MTN Group. This means, the 5G reveal by MTN Uganda is the 3rd in Africa and the first of its kind in East Africa which comprises of Kenya, Tanzania, Rwanda and Burundi.
5G offers true mobility, robust connections, and incredible reliability through blazing fast download speeds with seamless connectivity, ultra-realistic graphics and human-like reflex response times. The network standard enables simultaneous connection of billions of devices worldwide at speeds 10 times better than the current 4G standards.
Think of 5G technology as the Internet of Things (IoT) major network standard connecting Smart objects and equipment like cars, fridges, lights, homes, robots, among others as recently showcased at the 2018 MTN 5G Expo
In fact, we managed to get a taste of what the technology offers in conjunction with Smart objects like Robots. The MTN Smart robot was able to mirror actions by a Human-agent and perform the same actions as the linked user to its system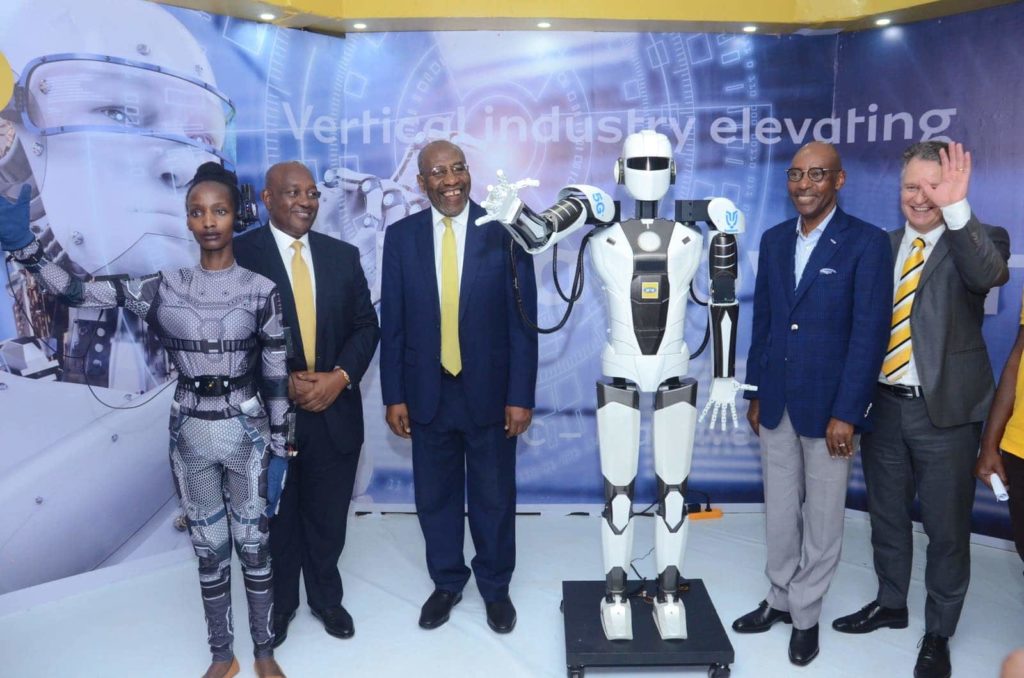 Speaking at the demo event, the Right Honourable Prime Minister, Ruhakana Rugunda, underscored the importance of technology in acceleration of socio-economic empowerment in Uganda
"The role 5G will have in transforming the way our farmers do their business (for example) cannot be overstated. Like we have experienced with other innovations, government is excited by the potential positive impact 5G will have on the economy."

Hon Ruhukana Rugunda – Prime Minister of the republic of Uganda
In a bid to enforce the telco's strategy of delivering next generation mobile broadband benefits in Uganda, the MTN CEO confirmed the telco's 5G and network quality improvement goals as he said
We are pleased to be the first telecommunication company to introduce this groundbreaking technology in the East African region. 5G Technology will benefit the country in terms of improved quality of communication between massive numbers of devices, improved speeds, efficiency of service and security in addition to the increase of capacity for digital applications and innovations which will benefit both businesses and consumers alike

Mr Wim Vanhellepute – CEO, MTN Uganda
According to MTN Uganda, its successful 5G network test which at the moment spins at 830 Mbps is still a demo and will run for a total of 4 days at its Kololo based Nyonyi gardens home in preparation for full 5G deployment once the technology is fully ready to take off.