Whatsapp,Twiter, Facebook (WTF) is the most popular bundle on the market right now since at only 500/- one can enjoy free 100mbs to use social media apps anytime anywhere. But then, MTN Uganda is back at it again. With data rates slashed to 250/- for 15mbs, no other telecom company offers similar rates as per now.
MTN decided to scrutinize its data rates and their new rates are extremely the best one can enjoy so far. at only 100,000/- u enjoy 30 GB on Uganda's super fast internet provider. However, will this break Airtel's silence since it has not introduced any new offers whatsoever?
Mtn's new data rates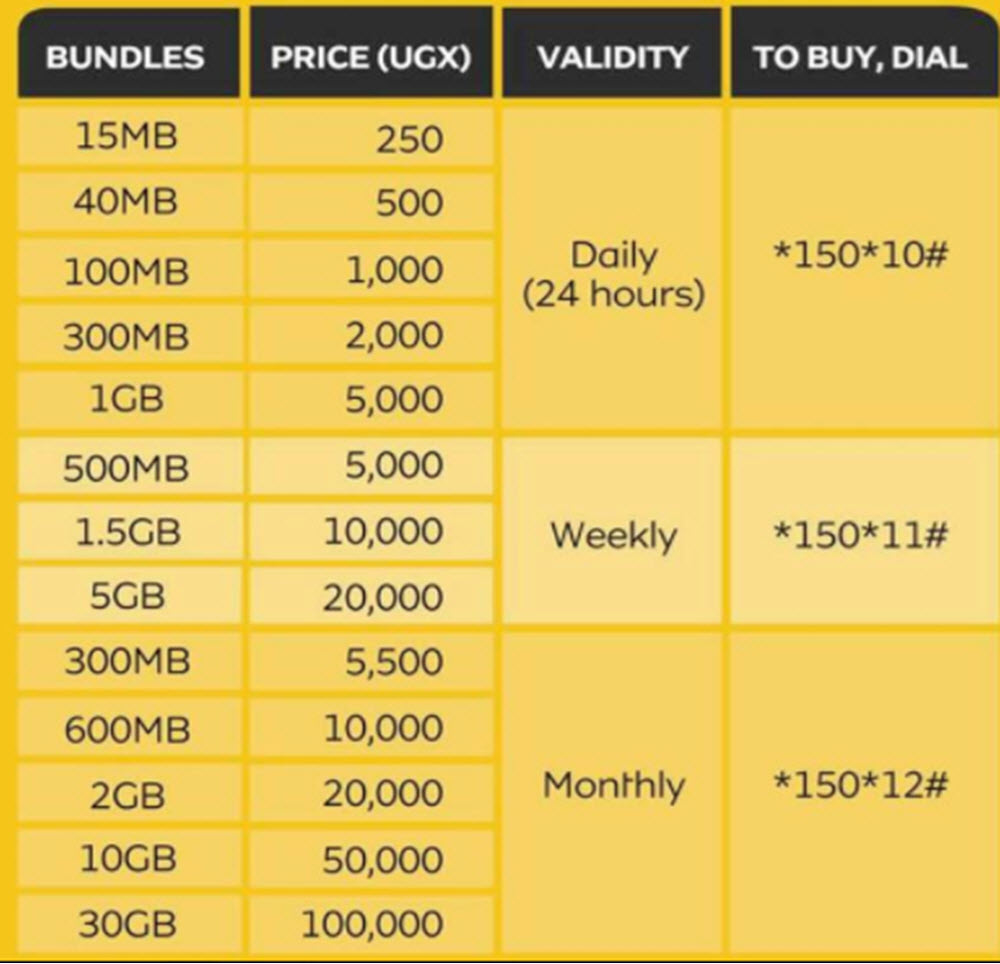 Africell Uganda recently gave MTN tight competition on their Valentine's day standings. Well, MTN's new data rates are wooing crowds already and here is the full new updated price table as officially launched by MTN Uganda.
Welcome to the new world, that's what MTN chaps say during their campaigns and promotions. However since Mtn pulse's No fear campaigns have been launched, its right to say that MTN has proven its position as the best internet provider hands down. We just have to wait for competitors to rise up from their usual sleep and join the chumming revolution.