Odukar Store is an all-tech online eCommerce website in Uganda. With its glory tamed around original technology gadgets and accessories, this year's Black Friday sale didn't leave the tech e-commerce store out of the offers square.
Key Odukar Store Black Friday deals range from home entertainment accessories, health, fitness, and Video creator tools offered on the website.
By Discount levels, the Odukar Store Black Friday sale has low discount tags, but keeps it's quality and fast delivery timeframes intact for customers. Nevertheless, here is the list of available Odukar Black Friday deals.
Roku premiere 4K HDR
Regular Price: 275,000
Black Friday Price: 225,000
Google Chromecast (3rd Generation)
Regular Price: 220,000
Black Friday Price: 199,000
Xiaomi Mi Box S 4K
Regular Price: 370,000
Black Friday Price: 340,000
Xiaomi Mi Band 4
Regular Price: 195,000
Black Friday Price:180,000
Xiaomi Mi Band 5
Black Friday Price: 260,000
Black Friday Price: 230,000
Xiaomi Mi True Wireless Earbuds – Basic S
Regular Price: 180,000
Black Friday Price: 165,000
Xiaomi AirDots Pro 2 (Air2)
Regular price: 355,000
Black Friday Price: 325,000
Mpow 059 Hi-Fi Wireless Headphones
Regular Price: 195,000
Black Friday Price: 175,000
Anker Soundcore Bluetooth Speaker
Regular Price: 210,000
Black Friday Price: 195,000
Anker Soundcore Flare Mini Bluetooth speaker
Regular Price: 295,000
Black Friday Price: 255,000
DJI OM 4 Smartphone Gimbal
Regular Price: 860,000
Black Friday Price: 799,000
Boya BY-MM1 Shotgun Microphone
Regular Price: 235,000
Black Friday Price: 195,000
Gyvazla Lavalier Lapel Microphone
Regular Price: 85,000
Black Friday Price: 75,000
ELEGIANT Tripod Ring Light
Regular Price: 185,000
Black Friday Price: 170,000
Fifine USB Condenser Microphone
Regular Price: 350,000
Black Friday Price: 299,000
SilverCrest Power Bank(10,000mAh)
Regular Price: 110,000
Black Friday Price: 99,000
Anker Powerwave wireless charging Pad
Regular Price: 125,000
Black Friday Price: 110,000
Anker PowerWave 10W Wireless Charging Stand
Regular Price: 145,000
Black Friday Price: 130,000
Bokali 4 USB Power Extension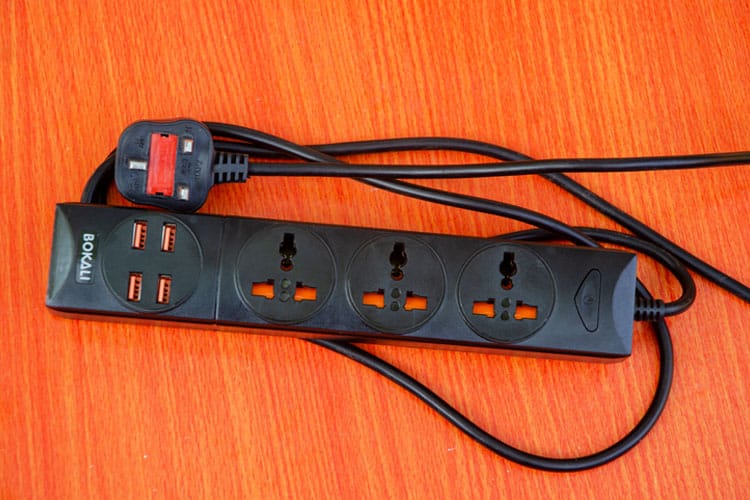 Regular Price: 60,000
Black Friday Price: 49,000
QGeeM 5-in-1 USB-C Hub
Regular Price: 155,000
Black Friday Price: 135,000
Samsung EVO Plus 32GB MicroSD Card
Regular Price: 80,000
Black Friday Price: 50,000
Samsung EVO Plus 64GB MicroSD Card
Regular Price: 110,000
Black Friday Price: 70,000
BlitzWolf Selfie Stick Phone Tripod
Regular Price: 135,000
Black Friday Price: 120,000
SYOSIN Selfie Stick Tripod Phone Stand
Regular Price: 99,000
Black Friday Price: 90,000
iPhone Lightning to Headphone Adapter
Regular Price: 75,000
Black Friday Price: 70,000