Did you know you can rename Bluetooth devices on your Macbook Pro or Air without any sophisticated 3rd party tools? Thanks to the power of macOS, you can give your devices nicknames to help you identify them easily. Among devices you can rename on your mac include bluetooth headphones, a Bluetooth mouse, keyboard, speakers, streaming sticks, and more.
Amazingly, if your device supports 2way bluetooth naming, the custom name you give your device will become its new name discoverable on other devices if not connected on your Macbook Pro or Air. This is due to the fact that some bluetooth accessories come with complex names, and so, renaming them to your own liking becomes the best path to consider.
So, to rename bluettoh devcies on your macbook pro or Air, you simply have to access the macOS system preferences window which allows you to access the Bluetooth settings pane. Whichever macOS version your Macbook Pro or Air runs, the procedure to rename your bluetooth devices remains the same, and the target device must to be paired on your Mac to get started.
Rename Bluetooth Devices on your Macbook Pro
First, click the Apple icon in the top left corner on your Macbook's Screen
A drop-down list will appear, locate and click System Preferences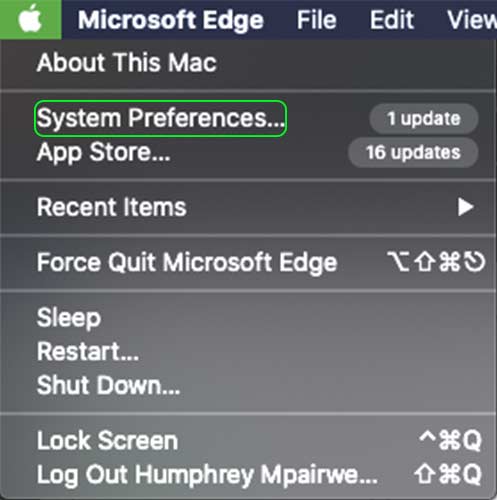 OR: Open the macOS launchpad on your navigation menu, and locate the System Preferences App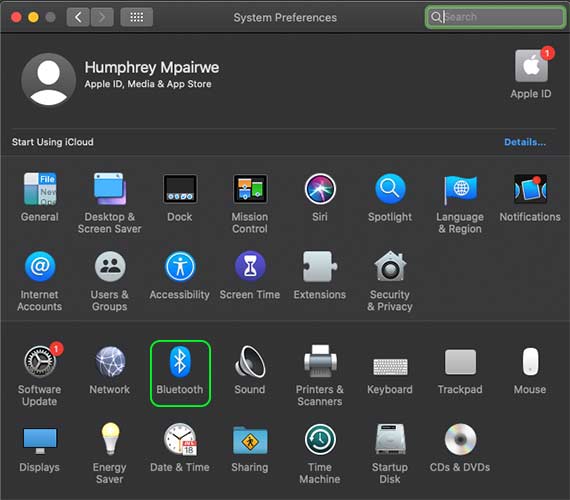 Now, Under System Preferences, locate and click the Bluetooth Settings Icon
Then, on the Bluetooth devices list, locate the target device your want to rename (It must be paired and connected)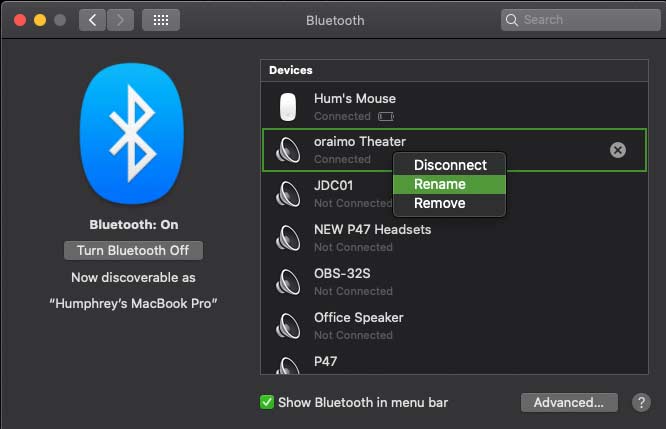 Right-click on the target Bluetooth device, and choose rename on the drop down list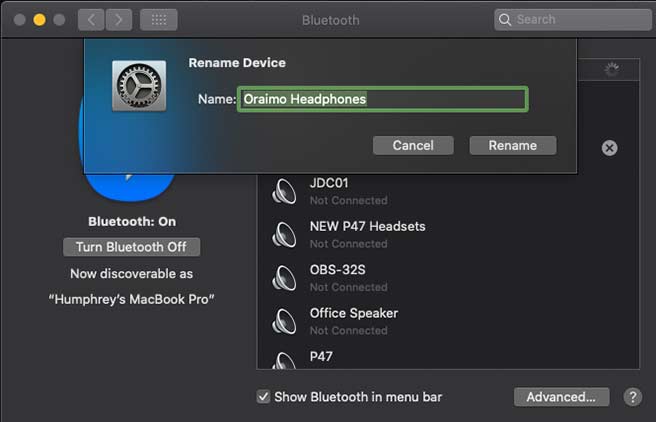 Enter a new name for your Bluetooth device, (use Command+Control+Space for Emojis)
Now, click Rename to immediately change your device's name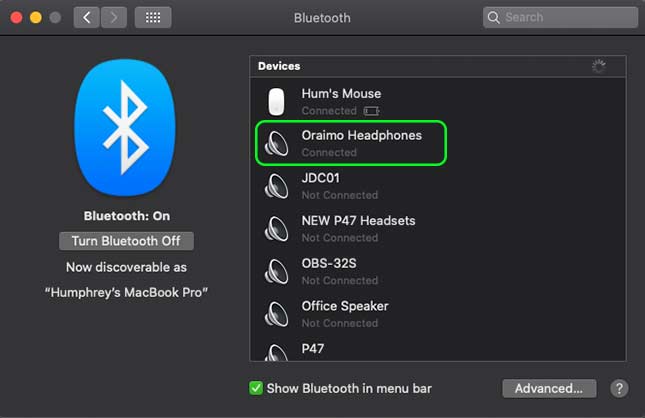 DONE: Your Bluetooth Device will be renamed and can be indetified with your new name