Resetting an Android smartphone is always easy. But the question is How do you do it? Well, many people think hard resetting is always the way to go. However, their are many ways to safely reset your device to its default settings easily. Furthermore, each time you safely execute a factory reset, the device is never harmed, unlike hard resetting.
Android is the best selling operating system with the best brands on the market. However, the more this open-source operating system has become popular is the more new tips have been developed on how to bypass its security and default features. Just like Apple's IOS, Android has computer software that can be used to develop and manage a device just like iTunes. Whereas many 3rd party apps exist to help you manage and do all sort of stuff to your device. Here are a few great ways to reset your android device safely without losing your precious information.
Basic Factory Reset
You may wonder what a basic factory reset is! Well, this is the best and quickest way to reset your device. While with this form of factory reset you don't need any expertise or technical know-how about smartphones. Other listed forms of hard reset are terribly technical. Thus we highly recommend using this form of factory reset that gives everything at the tip of your fingers.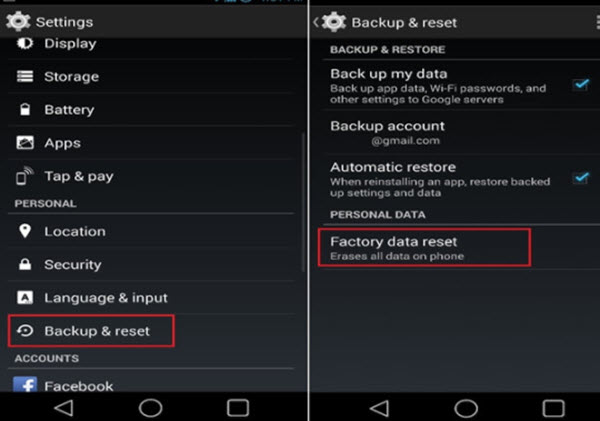 To perform a basic factory reset. Simply navigate to your phone's settings to locate the Backup and reset option (Android 5.0 & above) or navigate to the accounts/security option (Android 4.0 & below). However, since android versions differ, the selection may be different as listed. Nevertheless, when you navigate to the Backup and reset option, click the Factory data reset option to enter your password and reset.
After entering your password/pattern prompted on the factory data reset option, make sure you select the keep data and files option. However, some phones may not have this option. Therefore make sure you back up your files to an external card (TF card or Memory card) by simply copying and pasting using your favorite file manager such as ES explorer before finally pressing that final Reset button.
Hard Reset
Hard Resetting is a Technical form of device reset where you may require to press a given combination of keys to erase an Android device by force. Usually, the factory reset menu has an android cartoon lying down ready to be operated. Furthermore, when you hard reset a device in most cases all data is lost. However, you can safely do this through the backup of device content to an external card which is the first option of the android recovery menu featuring the hard reset.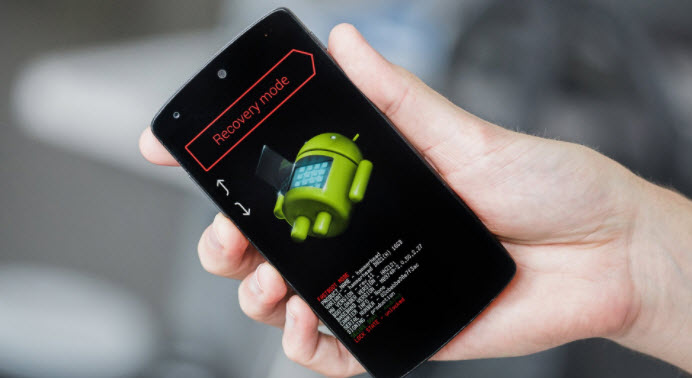 To hard reset a device, you press the Volume up or Volume down button together with the power button at the same time.  In addition, the android recovery menu will show up and feature many options you can choose from and recover your android device.
However, you can go in detail to further perform a great effective hard reset for all devices. Therefore hard reset is not a dangerous way to reset your device, but once you backup your device data using the android recovery menu's first option you shall be able to safely reset your device.
3rd Party software
You have heard of Phone repair centers and so-called Phone Doctors and maybe you have taken your smartphone for repair to them. However, these repair junkies in most cases remove specific phone spare parts and sell them off only to replace with fake ones so that you can always return to them with more problems. But then,  these guys are not sent from heaven, they simply use the software you know.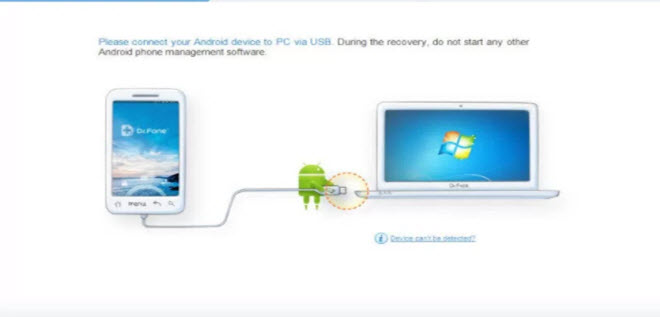 Computer software such as Dr. Fone Wondershare, Mobogenie, Recuva, Jihosoft android recovery among other software is available. Nevertheless, a majority of these Softwares are free of charge and come at absolutely no cost. Just like Dr. Fone Wondershare that we highly recommend, you may pay for pro features but clearly having enough with the free version. In addition, all these Softwares are very easy to use and have many tutorials on the internet.
While you don't need to go to your favorite repair guy who exchanges phone spares. Simply rely on these Softwares for your favorite computer operating system with Windows being more popular. Lately, new software has been developed to recover your android device just in case you have deleted them. Therefore you can trust our slogan "There is always a way" to reset your android device safely.
Remote Reset
Have you ever lost your android smartphone but you really feel your private data and files is at stake? Well, the remote reset feature can be accessed through your google devices dashboard on a computer. Nevertheless, you can perform many features with the remote reset option including locking and finding your android device. However here is how you can backup and reset your android device without physically having it with you.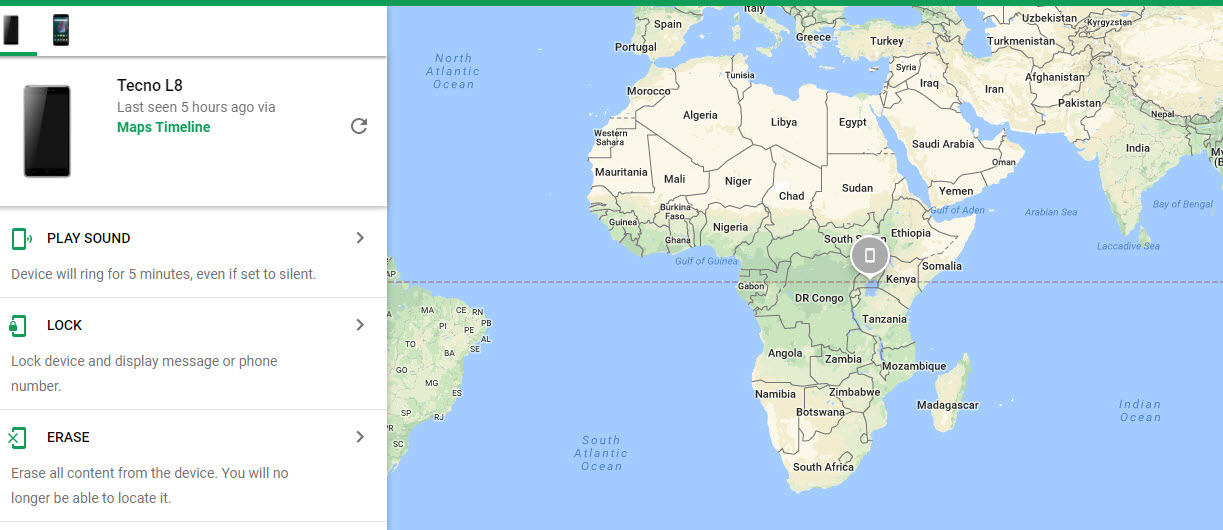 Logging into your Gmail, look out for the upper corner icon showing your name and account settings then navigate to device manager. Just in case it's a long process simply search for Google Device manager to be redirected to your personal page. Nevertheless, you will have many functions to perform on your smartphone. Furthermore, you can look out for our Android Remote services article.
[irp posts="1121″ name="2018 in review, What giant smartphone companies might launch this year to rock the Ugandan market"]
Our Verdict
While many options exist to reset your android device. The above options are extremely the best we can guarantee you to safely factory reset your android device. In addition, always make sure to backup your files to an external storage device or computer before a reset. Just in case the above tips have bailed you out. Its never to late to share the article using your favorite social media channel. Or leave a comment about which method worked for you.