Android phones are more popular than any other smartphones in the world. However, the more popular they have come is the more vulnerable they have become to threats and security. Well, have you ever experienced a bad situation where you are locked out over a forgotten password/pattern. However its never too late to have a solution without losing your data.
Amazingly each time you forget your password, a few friends will tell you to reset your device. But then this comes at a cost. Just like deleting all your data, resetting your device may be harmful however there are times you may need to do this. On the other hand, your phone may have been tampered with by a child or unknown person and get locked out. Well, your search is over, here is how you can reset your password/ pattern.
Tips to reset your password/ pattern
Using your Google Account
Did you know your Google account is linked to several Google products and services? Yes, when you signup for a Gmail account it acts as your YouTube, google drive or Google music account. Therefore when you sign in your Google account to an Android device, it automatically becomes a device account. However much you may forget your password, your Google account is your savior.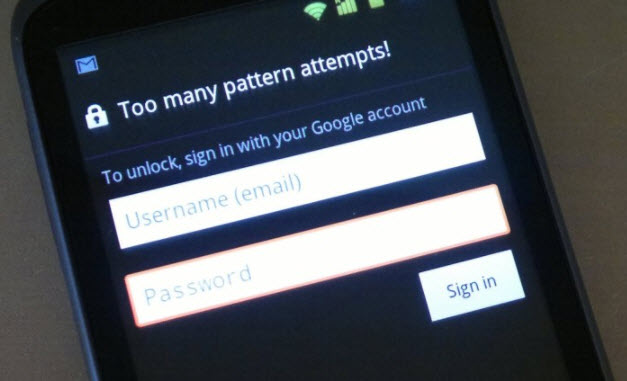 To rest you lock screen security, simply navigate to Forgot password. and insert your google account. Nevertheless, insert your account password as well to unlock the device. Once successfully logged in you will be prompted with a new password form to insert in your new password/pattern/pin different from the previous one. Furthermore, you can choose to leave the device with no security since after successful login the device redirects you to your phone's home screen.
However, the above procedure requires an internet connection. You can either enable data services on the phone's notification tab or activate Wi-Fi using the notification bar.
Answering your security question
Did you know when you first set up your lock screen security the device gives you a security question option. While the security question can be easy for you to guess and find, it may not be easy for an external person who may have stolen the device. Some of the sample questions may include Whats you fathers/ mothers name?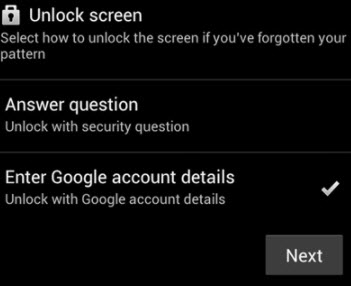 Security questions are a great password reset mechanism that you can definitely rely on. Since all you need is to answer your question and be redirected back to your phone's home screen. Resetting you forgot pattern/password is that easy by remembering you the registered security question.
Nevertheless, its advisable to always write down your set security question answers on setup. However, you can also set up your security question and answer again from your phone's security settings.
Hard Reset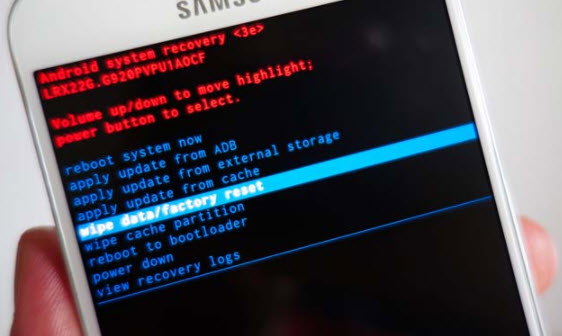 Hard resetting your phone is the very last option you can choose to reset your forgotten pattern/password/pin. However hard resetting is always better when you don't care about your data. Just in case you really need your contacts and files on the phone, we highly recommend the above procedures.
To perform a hard rest on your Android device follow the above link on how to hard reset any android device. Nevertheless, it will reset your smartphone with its factory settings meaning it gets back to its original form as unboxed.