MTN Mobile Money Limited, a subsidiary of MTN Uganda now allows you to reverse money sent to a wrong number on your own (DIY). Previously, reversing money was fully operated by a customer care agent, in that, you are required to call the support line 100, talk to an agent, and explain why the transaction should be reversed, in most cases, the common phrase below guarantees you a cash back.
I am reversing the transaction because i sent it to the wrong person/number by mistake, please help me reverse it.

Probably the best reversal explanation there is.
Now, to reverse mobile money to a wrong number requires that your transactions meets at least 1 of the following requirements:
The receiver has not withdrawn the money as yet.
Transaction must have occurred within the past 6 days. Much as 24 hours is the best timeframe.
The Money must have been sent to an MTN Mobile Money Number.
Transaction should be higher than UGX 500. Any amount lower, consider it a loss.
Reverse money sent to a wrong number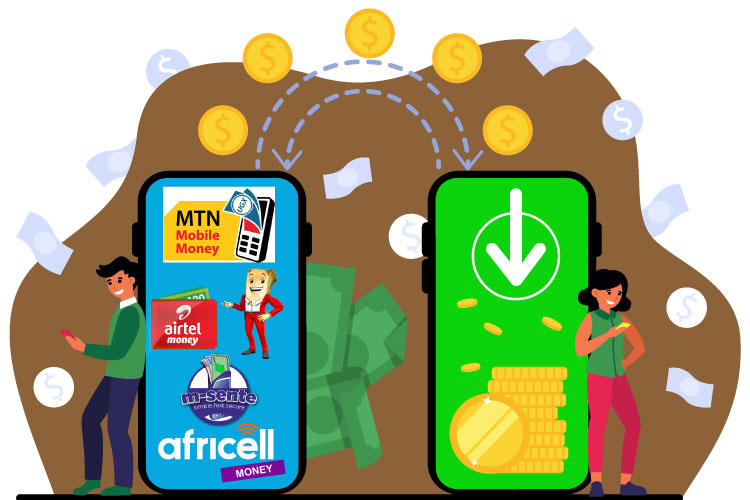 To reverse money sent to a wrong number using MTN Mobile money on your own, you need to initiate the reversal on your own as below:
Dial *185#
Select option 8 (My Account). Or dial *185*8# directly.
Select option 7 (initiate reversal) to view the last 3 transactions on your account.
From the list of transactions, select your target transaction by number. For example, to reverse the latest transaction, enter 1 to proceed.
Enter your MTN Mobile Money PIN to start the reversal process.
In simple terms, the code to reverse MTN mobile money is *185*8*7#. Upon initiating your MTN Mobile Money reversal, you need to follow the steps below to receive the money back to your account.
To complete your reversal, call the MTN customer helpline, 100, and choose **Mobile money** as your call reason to speak to a customer care agent.
Notify the customer care agent to approve your mobile money reversal. The agent will approve your reversal and send the money back to your MTN mobile money account.
Upon approving your mobile money reversal in conjunction with the customer care support agent, you will receive your money back immediately. However, if the recipient gets notified of your reversal, chances are high that they might withdraw the money which makes your reversal impossible.
Henceforth, always keep your mobile money reversal information only between you and the customer care agents, else, you may lose your hard-earned money that may have been sent to a gold digger or fraudster that may have tricked you into sending them money.
For now, MTN Uganda needs to revise its self-reverse service to get rid remove their customer agents as middle men, at the moment, this is the only method available, but in the near future, users could raise multiple complaints against the service, hence a change in the process may redact customer care importance.