Ugandan based motorbike hailing service Safeboda has flagged off its expansion wings. Having started up as a simple local innovation with no signs of success. Kenya is the first country Safeboda is expanding to as it plans to venture into starting a multinational system.
Joining Mondo ride which actually dominates a bigger slot with other ride hailing services in Kenya. Safeboda is currently recruiting drivers to spread the orange motorbike message.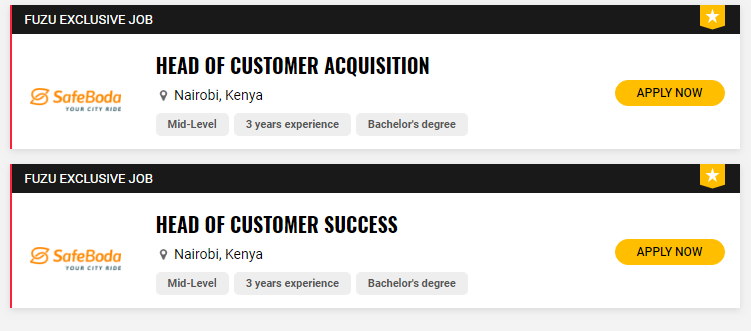 Even though its just a matter of time to see Safeboda's strategic position in East Africa, Its clear base in Uganda gives it a great go ahead since it has been in business for long.
Safeboda Kenya's recruiting service
Since Uganda and Kenya approximately share the same beliefs and similar providers rule the same yard. Safeboda has expanded its operations in a much conducive environment of a Kiswahili speaking nation.
Although the orange camp has not clarified on its expansion to Kenya. Kenyan based boda riders are celebrating as they achieve a new milestone with Safeboda's expansion to the country.
[irp posts="2742″ name="Uber boda takes on Safeboda as it equips drivers with fresh new techniques"]
Expecting to take over Nairobi by storm, the company is willing to sacrifice whatever it takes to spread to more East African countries making it the single-handedly Boda hailing service with a multi-nation capability. Talking less of the advancements, Welcome Safeboda Kenya