How to take a screenshot on Windows 10 without any 3rd party apps
Windows 10 supports screenshots the same way every smartphone does. Although 3rd party apps are most popular solutions to taking screenshots and perform on-screen recording tasks, it's possible to perform your tasks without slowing down your PC due to specific running software.
Well, to take a screenshot on your Windows 10 computer, you need to have an image handling app like any Microsoft office software or the system's default Paint App to crop or resize your Screenshot.
Though Paint grew to popularity on Windows XP and earlier versions, the software still functions best even with the latest Windows 10 releases.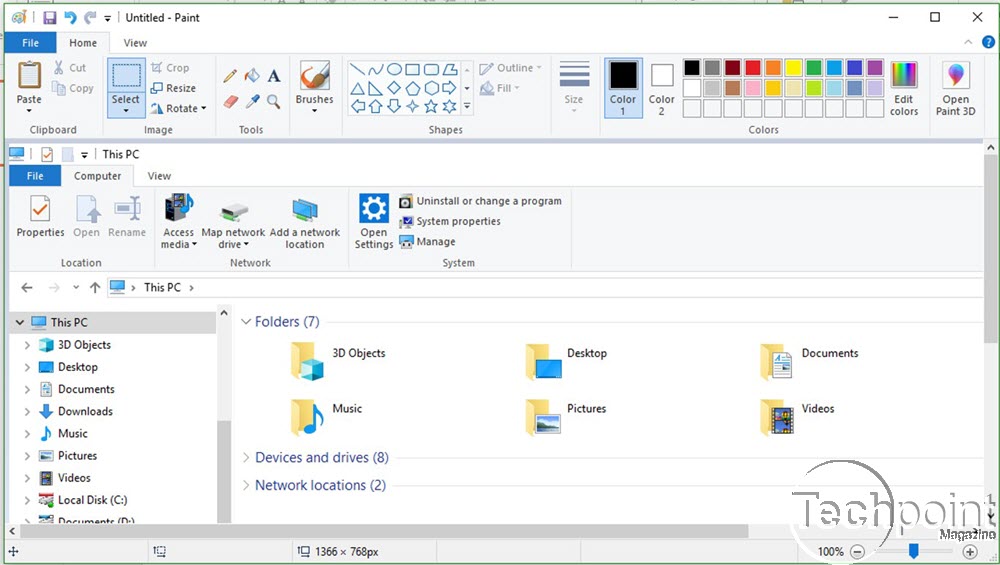 Taking a Screenshot on Windows 10
Strike the Print Screen ( Prt Scrn) button on your keyboard
To Instantly save the Screenshot, Hold the Windows Button + Prnt Scrn
Once Done, Open any image handling software like Paint or Microsoft PowerPoint
Hit Paste or hold Control + V to paste the captured screenshot
Your Screenshot will be displayed, for post-editing
Crop unwanted areas and add any relevant edits
Once done, Right-click on the image and choose Save Picture As
Choose a directory to save to
DONE: Your new screenshot will be saved on your computer
Just like that, you can capture awesome Screenshots and edit them with ease through any application such as paint to your liking. In case you want to instantly save your captured screenshot in a directory, simply hold the Windows button + Prnt Scrn.
However, 3rd party apps help you mark specific areas you wish to capture in your screenshot and not a full-screen capture. But incase you prefer post-editing then, processing your Screenshot with paint or any other App becomes your perfect gateway.