TECNO Spark 10 Pro is a fresh midrange smartphone that has rocked the 2023 market trends with a refreshed design, and new camera prowess improved from the Spark series family. With a new dual rear camera setup enhanced with a bigger LED flash, the Tecno Spark 10 is notably a great device tailored for midrange users with high-end hopes.
Out of the box, the TECNO Spark 10 pro glows with a solid design, the dual rear camera setup can be mistaken for a quad array. Alongside the device, a single charging brick, USB Type C cable, a pair of headsets, rubber phone cover, and manual notes occupy the box compartments as below.
TECNO Spark 10 Pro Box Contents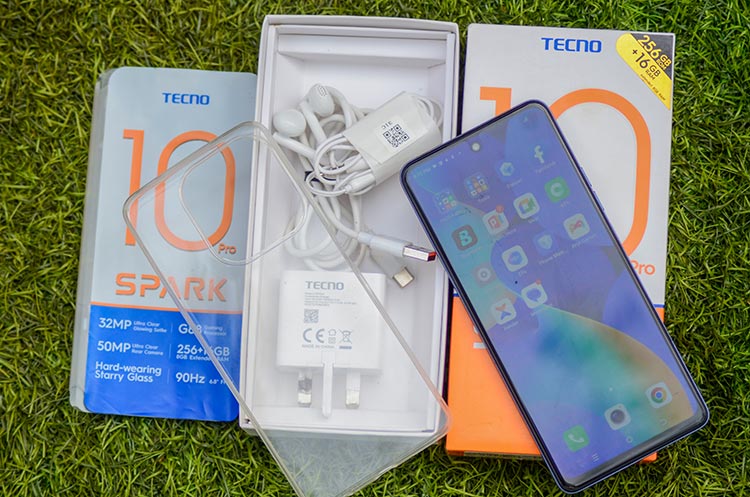 Single TECNO Spark 10 Pro Unit
Charging Brick
USB Type C cable
Headsets
Rubber phone cover
Warranty Notes
TECNO Spark 10 Pro Impressions
By first impressions, you can easily rate the TECNO Spark 10 Pro as a high-end device. It features a wide display screen, elegant body finish, limited ports, a punch hole display notch, and limited input ports to the charging port, speakers, and headphone jack port.
The boxing style is yet again the normal TECNO standard, but inks a great purchase with the TECNO Spark 10 Pro in your hands. On power on, Android 13 tones play to a smooth app layout inking performance for every installed application.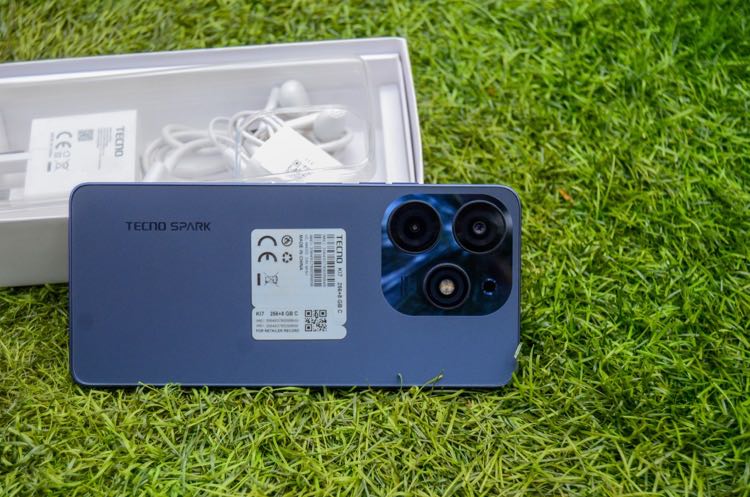 Unlike the previous releases we've had a hands-on experience with, the TECNO Spark 10 Pro is a joy to use with its boxed edges. Moreover, the attached price tag of UGX 703,000/= is fair price tag for a 256GB Internal storage device that gets upscale performance with 8GB RAM. In short, the device is great, and hints on a good durability mark better than its predecessors.
Where to buy the TECNO Spark 10 Pro
You can buy the TECNO Spark 10 Pro from an authorized Tecno Mobile dealer shop, an Airtel service center, or online via shopping platforms like Jumia for a genuine copy of the device. At UGX 703,000 for the Pro version, you can be guaranteed of a durable device you can use for the next 2 years as long its Android version does not fade off.