Good news from Uber, a new boda hailing option is now available for all riders. Little did we know that Uber was cooking up something new as motorbike riders flocked The Square based Uber Uganda offices.
Uber boda now joins the competitive market including Taxify Boda, Mondo boda and the pioneer Safe Boda. Keeping things in the right way, Uber Boda poses a new effective design and easy pickup process. Not forgetting that Safeboda altered its services with a fresh new design and town offices. Uber Boda jumps in with a big bang to the Boda Boda business.
[irp posts="2605″ name="Amazon Vs Ali Express Vs Ebay which is the cheapest online shopping website?"]
Golola Moses of Uganda as Uber's new brand ambassador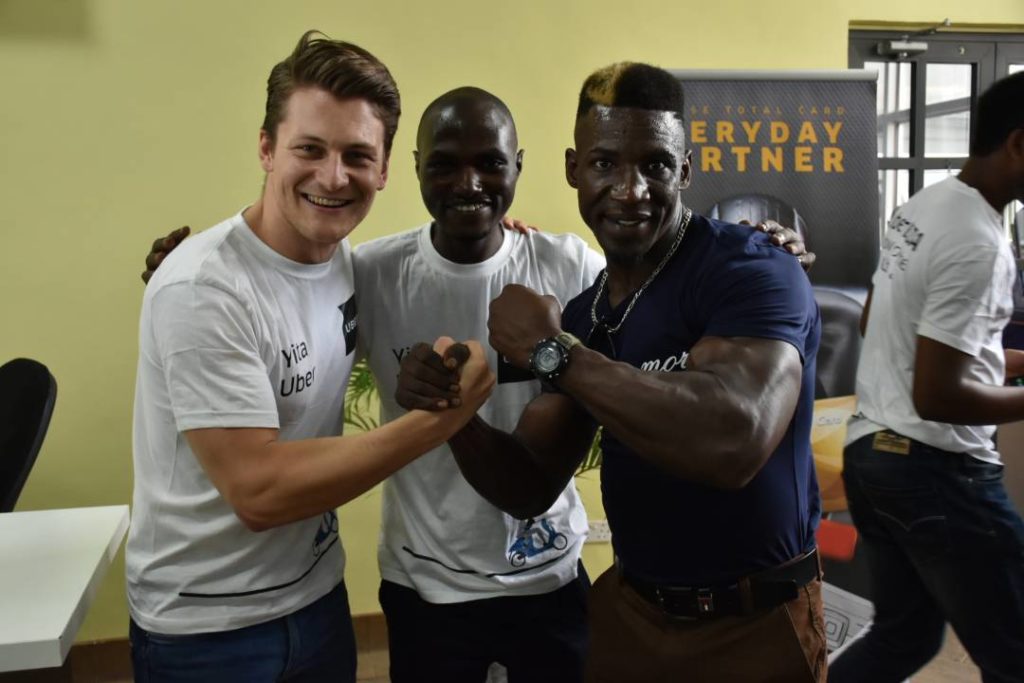 Uber Boda has not only launched with a tricky phase of operations. Golola Moses the popular kickboxer has been recruited as the fresh new brand ambassador to represent Uber boda. No worries, the kickboxer won't kick you from your Uber boda ride.
What do you think of Uber's Boda option launch
Since Uber Uganda staged its launch this afternoon at the Square. We expect the popular taxi-hailing service to take over by storm since Taxify,Mondo and Safeboda are already in the business. But with its popularity in Uganda, the market won't be tricky for the brand we all know.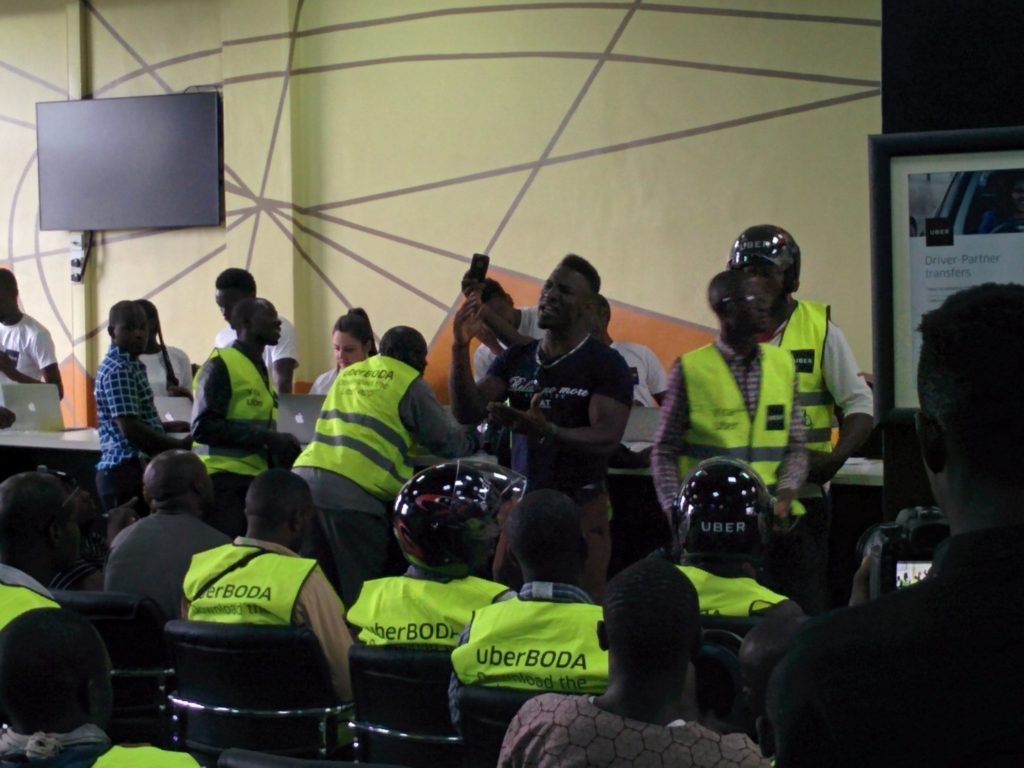 Although Uber Boda is here. It means in Uganda alone we have so far 4 Boda boda hailing options including Taxify Boda, Safe Boda, Uber boda and Mondo Boda. So which is the best option to consider? Otherwise, what do you think about Uber Boda.