Android Smartphones are gifted with very powerful features and attractive specifications sheets making them substitutes for computers, much as a computer executes bulk tasks, Android devices as well try to notch light performance with similar functionality.
With similar functionality and uses, you can now use your Android Smartphone as a second screen for Mac or your Windows-powered computer. This can maximize your productivity that may be limited by the presence of only a signal screen to work with.
In most cases, if you are used to a dual-screen setup at your home or workplace, using your Android device as a second screen can increase your productivity if you're physically away. This works in two ways, you can either use your Mac or Windows PC remotely on your smartphone, or simply extend your current view on a Laptop.
Use Your Android Smartphone as a Second Screen
Two methods exist to use your Android smartphone as a second screen for mac or windows PC. First, you can use a local network screen sharing application to create a connection between your computer and the smartphone. OR, you can simply connect to your computer remotely and view all tasks being executed on it – this is the recommended procedure in case your computer display screen is faulty.
Extend or Duplicate Your Windows Computer Screen
Several apps exist on the Internet with screen extension features, among these, Spacedesk suites as a mobile and desktop app available for Android, Windows computers respectively. To use Spacedesk, you need to download both the Windows desktop client and Android mobile app to create a connection between the two devices.
Once Installed, make sure both your Android Smartphone and Windows PC are on the same network. In most cases, you can create a hotspot on your phone, or simply connect to any available wireless network to create between the two devices.
If a stable network connection exists, select your computer name in the space desk mobile app and click Connect, to ignite a connection between the two devices. Also, you should make sure that space desk is open on both devices.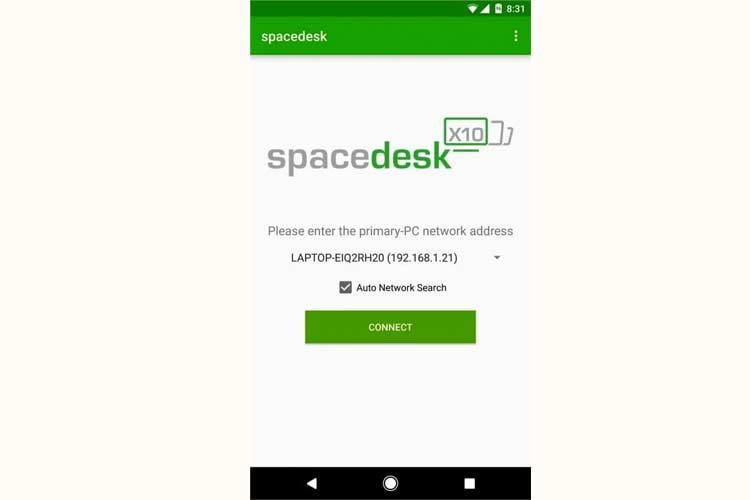 DONE: You will be able to view your computer's full screen on your smartphone in duplicate mode.
Remotely access your Mac or Windows PC's Screen
Remote access is the best screen-sharing method you can ever want to use when you're away from your mac or windows PC. With a bunch of remote desktop connection (rdc) applications available on the Internet, trusting the industry big bulls becomes a choice to consider.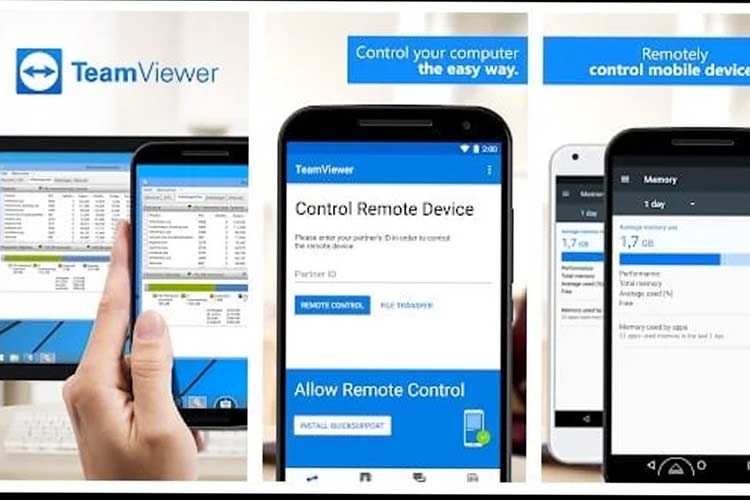 Teamviewer is by far the most popular remote connection software available on the Internet. Once you download the Teamviewer application on your Mac from the Apple store, or directly through the official website, you will be able to add view your computer screen on your smartphone and vice versa.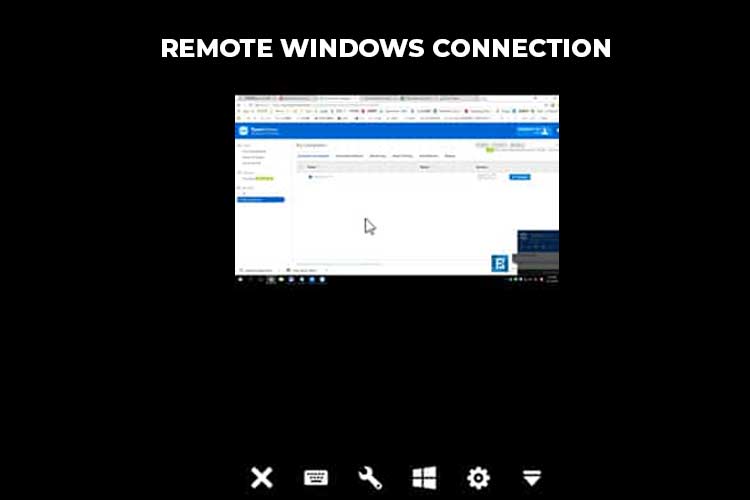 To do this, Teamviewer will create a remote connection once the application is running on your computer, with a unique ID and password provided in the application, a remote connection will be made to your device using the Internet. If you are near your mac or PC, you can TeamViewer to only accept LAN connection with no Internet usage to save your current bandwidth.