Smartphone specifications are often under looked when buying a Smartphone online or offline retail stores. However, this is a key aspect that beats any other factors you'd consider before buying a Smartphone.
We are currently in technological evolution generation and this can be seen with notch strides brought forward by institutions and private companies to develop impressive hardware and software for the Smartphone industry.
From semi conductor chip manufacturers, to onboard and camera producers, costs continue to be lowered inorder to favor final assembling companies that must set a price tag based on the cost of device internals.
Similarly, consumers have embraced the fast-rising technology standard and the increase in internet usage serves as a benchmark to confirm the positive feedback structure. With the increase in demand, manufacturers work around the clock to gift new releases with a specifications sheet that matches its performance.
Consequently, this places your next purchase choice to be tagged aroudn the Smartphone specifications to consider before spendign your dollar on the device. And so, here are key specifications you should look out for before you buy a Smartphone.
Key Smartphone Specifications to Consider before buying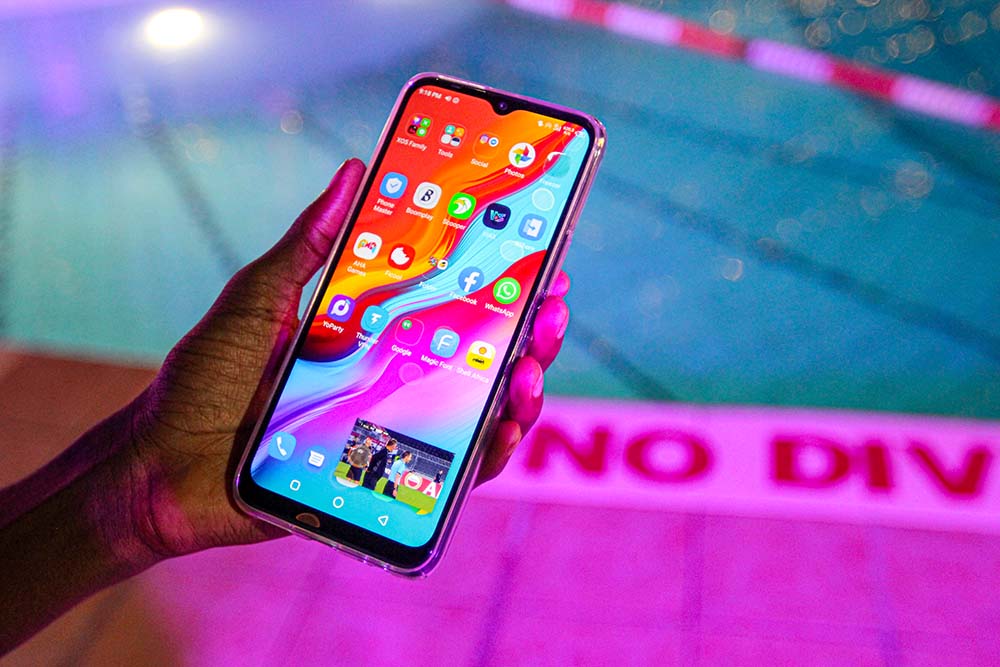 Release Date
Smartphone release dates count, imagine if in 2020 you purchased a Smartphone that was released in 2014, what would its performance gauge be?
Depending on the manufacturer, Smartphones don't often wear out fast until a discontinuity timeframe is met. For instance, Apple last year, discontinued its iPhone 6 and below releases, meaning buying an iPhone 5 or iPhone 4 in 2020 would be a total waste of money.
But based on your preferences, buying a discontinued release could be a Win-Win since low price tags are often attached to older devices. But in case your intention is to own a great Smartphone, then, you should always look out for phones released atleast 2 years back.
2years is a good timeframe depending on the Smartphone manufacturer to still get a taste of great performance with an older system setup.
If you're interested in high-end releases like the Apple iPhone series, Samsung's S series, or Huawei's Mate series, then your phone will be able to upgrade to newer operating systems, say Android 11 or IOS 14 in 2020.
But in cases where you prefer a midrange budget-friendly Smartphone, then, you should trim the release date to atmost 1.5 years back. This is due to the fact that midrange releases don't often upgrade to newer systems due to limitations in hardware like Processor speed.
Processor (CPU and GPU)
A processor determines how smooth your smartphone performs. Qualcomm, Mediatek, Kirin, and Apple A-series processors are some of the best chipsets equipped in smartphones, and fast to the dot as per multiple benchmark tests.
Based on the chipset model, its number of cores greatly determines how your Smartphone will perform and respond to key functions. To date, a majority of mid-range smartphones equip quad-core processors inorder to meet operating system requirements.
So, when on a Smartphone specifications sheet, pay attention to its number of cores whether the equipped chipset is multi-core or single core. More so, depending on the listed GPU model, performance will vary based on the overall processor rating which also determines available network bands.
Supported Network bands
4G is currently the best Network band available in the world. Before 5G officially rollout across the globe, 4G LTE remains the best and most preferred network for Smartphones.
Hence, on your Smartphone specifications sheet, pay attention to the listed network bands since they determine how fast your Mobile network, WiFi modes, Bluetooth, and infrared connectivity perform.
Commonly, you should buy a Smartphone that has atleast 3 of the widely available network bands namely: 2G/3G/4G. However, in case the device only supports 3G, then it must be a cheap low-range release.
So, with Smartphone snow supporting 5G setup, you can consider a specs sheet with 2G/3G/4G/5G listing as a key to great network performance before you boot up your device's operating system.
Operating System
Currently, the most popular mobile operating systems are Android, IOS, Windows, and KaiOS. Based on the year of manufacture, your Smartphone may support the most recent operating system based on its make.
With Android serving as the bullish mobile operating system running on billions across the world, you should keep in check app compatibility and security when scrolling through a Smartphone's specs sheet.
This is due to the fact that some apps are not supported on old Android versions, and so it's always better to buy a Smartphone with atmost 3 levels down the current android version.
Currently, Android 11 is the 2020 version of the OS, this means, considering a 2year release date, you should opt for a Smartphone with atleast Android 8.0, or one that supports upgrading to newer versions of the OS.
For Apple IOS, iPhones don't often hold incompatibility in Apps except for discontinued releases, so, on the specs sheet, you can consider buying an iPhone with an IOS version atmost 5steps down.
So, in 2020 where IOS 14 is the latest version, leaping on an iPhone with IOS 10.0 guarantees you a clear upgrade to the current IOS 14.1 version. In this range, only the iPhone 7 and newer releases can qualify on your purchase list with sufficient memory to support the upgrade to a new OS.
Internal Storage (ROM) and RAM
Internal memory (ROM) refers to inbuilt non-volatile storage equipped by a Smartphone and available for usage by apps, photos, videos, and documents on your phone.
However, comes partially used by pre-installed system apps, and so for the sake of sufficient storage, it's better to consider a Smartphone with at least 16GB ROM marking at least 12GB of available storage for you to save files.
In cases where you buy a Smartphone with low storage, it may eventually get used up fast and the device starts freezing, in some cases crashes leading to information loss.
Also if you're the kind of user who keeps bulk information like media and documents centralised on your phone, then you should opt for a Smartphone with an expandable memory slot (TF Card). By this, you can always move space-centric files to external memory and save space.
Alternatively, each app and service on your phone requires stable memory to function, so it uses a portion of the Random Access Memory(RAM). The number of tasks and how demanding the Apps are, determine how much RAM you need on your Smartphone.
For a basic low resource user, you can consider buying a Smartphone with at least 3GB of RAM to cater for smooth flow of system processes and Apps run by you. In case you're a high resource user with tasks like Gaming, then, a minimum of 4GB or 6GB RAM can do best for a Smartphone with the game's memory and battery usage factored into play.
Battery Capacity
Battery performance is measured in milliampere-hours(mAh). However, factors that determine battery uptime start from high power waveform(hpw) based on screen size and resolution sported by a Smartphone.
A basic example to consider is the complaints rate from Samsung users about poor battery usage. This is due to the fact that Samsung devices sport AMOLED screens with high resolutions compared to other phones with similar battery standards.
So, on a Smartphone specifications sheet, always note the screen display quality and resolution, then, the listed battery capacity with 4500mAh as a good standard to consider.
For a high display resource device like Samsung, a 4500mAh or 5000mAh battery is great enough to deliver the best uptime for a Smartphone.
Camera Quality
In recent times, the receptiveness of a manufactured smartphone by the market had greatly depended on its camera ability.
Unless you are a professional photographer or videographer, there are plenty of decent phone cameras to ensure you don't have to add a digital camera to the gadgets you have to worry about.
If you are someone whose camera usage is frequent, if you often post videos or photos on social media, this is a property that you should choose keenly. Camera ability is based on a number of parameters but the main ones are the number of camera sensors and their megapixels.
Higher precision is offered by rear cameras with more sensors and luckily it's a common trend for leading manufacturers to make phones with atleast two rear camera sensors, a wide-angle, then a telephoto zooms lens.
Aside that, the quality of images is highly dependent on the number of megapixels so similar phones with sensors of different megapixels will produce videos and photos with different resolutions.
Therefore Smartphones with more megapixels of front or rear cameras are better picks with at least 48MP as per recent trends.
Screen size and display quality
Different phones come bundled with screens of different display technologies. The two commonest screen technologies are Liquid Crystal Display(LCD) and Active Matrix Organic Light-Emitting Diode(AMOLED).
For most properties, these different screens cannot be distinguished but there are still some minor differences. LCD screens offer more brightness and also display better under direct sunlight. On the contrary, AMOLED screens offer sharper contrast and more saturated colors.
So if you use your phone often for watching movies or gaming then AMOLED screens are better else LCD screens are a better option also considering that they are cheaper to produce than their AMOLED counterparts so the impact on price is less.
Screen size is an important factor to consider mainly because it also determines the size of the phone. The activities you use your phone for and how comfortable it will be to hold a phone of a particular size then there's a lot of fitting options on the market. Normally for an average user, a 6-inch screen is a good enough option.
Price
Smartphone specifications entail what the device has to offer by internals, display, and overall performance. However, what truly matters is how much it costs.
In case you prefer a high-end release, then you should gauge a Smartphone's Internals grade with its listed price tag and confirm if it's suitable for your budget. Either way, in case you prefer a budget-friendly midrange release, then, you again compare the specs sheet against its price tag to buy.
Nonetheless, you should keep in mind the phone brand on top of all smartphone specifications to consider before buying. Depending on your preferences, getting a good brand like Samsung, TECNO, Huawei, Apple guarantees you better performance and after-sales support.