4G on the Moon? Yes, that's exactly what Nokia is set to deploy on the lunar surface by 2024. While everyone is excited about 5G and the fast adoption of broadband Internet on earth, Nokia has instead been contracted to deploy 4G LTE Networks on the Moon.
As part of NASA's Artemis Mission which seeks to relaunch Humans to the Moon by 2024, Nokia has secured $14.1 Million in funding off the Program's joint pool of $370 Million, to deploy 4G LTE networks that will help astronauts communicate better in space.
At the moment, NASA steadily communicates to Space equipment like the International Space Station (ISS), Robots, and the recently deployed Mars Rover (For Mars exploration) through a Deep Space Network (DSN) of antennas located around the world.
Additionally, Special Satellites are also used in support with the DSN antennas to facilitate constant communication between manned and unmanned equipment like autonomous rockets. But in the end, these communication systems would not be very ideal and reliable on the Moon's Lunar surface.
Hence, Nokia has been contracted as the first Telecommunications company that will build a 4G LTE Communications Network system in Space as assigned by NASA.
Reliable 4G Network connectivity will make it easy for lunar Rovers, astronauts, ISS, and Artemis mission spacecraft to communicate effectively with each other.
According to Jim Reuter – the associate administrator for NASA's Space Technology Mission Directorate, Nokia has been tasked with a role of planning how reliable cellular communications will be achieved on the Moon's Lunar surface.
With NASA funding, Nokia will look at how terrestrial technology could be modified for the lunar environment to support reliable, high-rate communications

Said Jim Reuter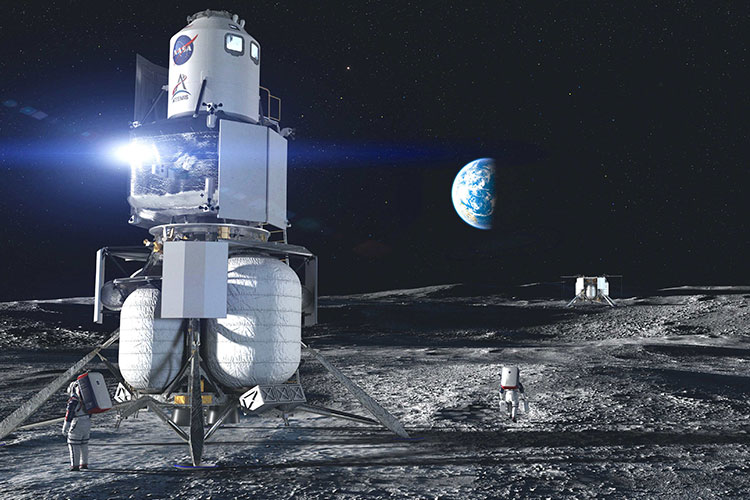 Apparently, this is not the first time Nokia will be attempting to launch a 4G network on the moon. Previously the company had connived with Vodafone to partner with German aerospace company PTScientists and carmaker Audi back in 2018.
Through the partnership, Nokia and Vodafone wanted Quality HD Footage from the Moon to be streamed back to earth in real-time instead of telescopic images in a fashion similar to that of the Mars Rover, and other NASA Robotic Vehicles capturing footage of the Red Planet.
Furthermore, the duo had planned to launch a Moon Lander aboard a Space X rocket and set down near the Apollo 17 Crew landing site for further experiments on the Moon Buggy astronauts left behind in 1972.
But in the light of uncertainty, the launch never happened, and now, Nokia is set to resurrect the Plan by deploying working 4G networks as part of NASA's Artemis Program.
"The system could support lunar surface communications at greater distances, increased speeds, and provide more reliability than current standards," –– NASA noted during the Nokia contract award announcement.
Well, with NASA's Artemis Program which includes the construction of Moon Landers under the HLS Program headlined by Blue Origin, Lockheed Martin, Northrop Grumman, and Draper continuing to evolve for the 2024 deadline, the deployment of a 4G LTE networks by Nokia will facilitate swift communications in Space and drive multi-planetary human presence.
We want to build the [lunar] infrastructure…that is going to enable an international partnership for the biggest, broadest, most diverse inclusive coalition of researchers and explorers in the history of humankind

NASA Administrator, Jim Bridenstine