The Africa Blockchain conference is an annual assembly that focuses on the ever-evolving Blockchain technology trends in Africa with its effects analyzed on a default color code plake for the audience as usually braced by Africa's top officials.
Similar to last year's conference that took place at the Serena Hotel based Victoria Mall in Kampala, this year's Africa blockchain conference is a redefinition of how this mode of technology will redefine Africa to a 1st world-class status.
Furthermore, The Founder of Binance CZ commended the conference as a move that will strengthen and enlight the public about the role of blockchain in Africa's development during last year's round up.
Among the attendees of the 2019 Africa blockchain conference include Sophia__An Intelligent artificial human-like Robot developed by Hong Kong-based Hanson Robotics and granted citizenship by Saudi Arabia as the world's first citizen.
On the other hand, the President of Uganda H.E Yoweri Kaguta Museveni is expected to grace the event as the chief guest in presence of the Bentral bank Governor Prof Emmanuel Mutebile that has always had an alternate view on the implementation of Block Chain Technology in Africa.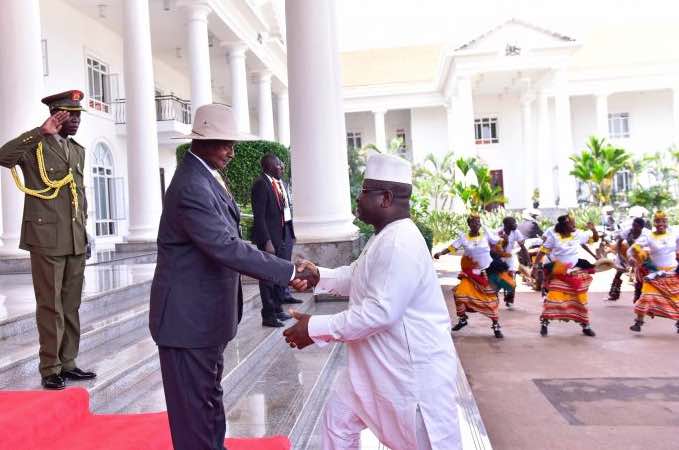 However, you should expect more from just the guests and excelling digital solutions leveraging blockchain technology. But instead, not miss out on the Crypto exhibitor tents including KLF Coin and Binance Uganda providing crypto knowledge support at the conference.
During the conference, excelling sustainable innovations leveraging blockchain technology to create a sounding impact in community will be awarded with funding for the challenges solved and continue progressing through the ever-evolving trend heights.
Not missing the party by a sniff, 5G solutions will once again rock an Expo with the first of its kind having been the MTN Expo where Huawei progressed through its lows with 5G connected homes, IoT and a blend of smart farms during the 2018 Expo.
Either way, the use of VR and AR in the healthcare and Vehicle manufacture will be showcased at the conference adding a blend of a worth to attend touch to it with a broader view of the state of blockchain implementation in Africa where Cryptocurrencies have taken the lead in preaching the transparent technology gospel.