Telegram now supports Video Calls and Profile Videos. In a bid to celebrate millions of downloads coupled with its 7th Anniversary, Telegram introduced new features that are slowly making the platform a perfect head to head WhatsApp alternative.
With over 400million active users, Telegram now allows you to make high-quality video calls using your Smartphone or Computer. Contrary to WhatsApp which only supports Video calls on smartphones, Telegram has no limitation on which devices can use the feature.
Well, Incase you're excited like we're, we gave the Telegram Video calling feature a try, and it's worth an App to download on your Smartphone or computer.
How to Make Telegram Video Calls
By default, you can make Video calls on Telegram to any contact. However, to access the option, you must update the App from the Google Play or Apple Store.
Once Updated, your account then receives a Call-like Icon which serves as your gateway to making Voice and Video calls. However, unlike other IM Platforms like WhatsApp, for Telegram, you must turn-on the Video option manually, and not a standalone Call option.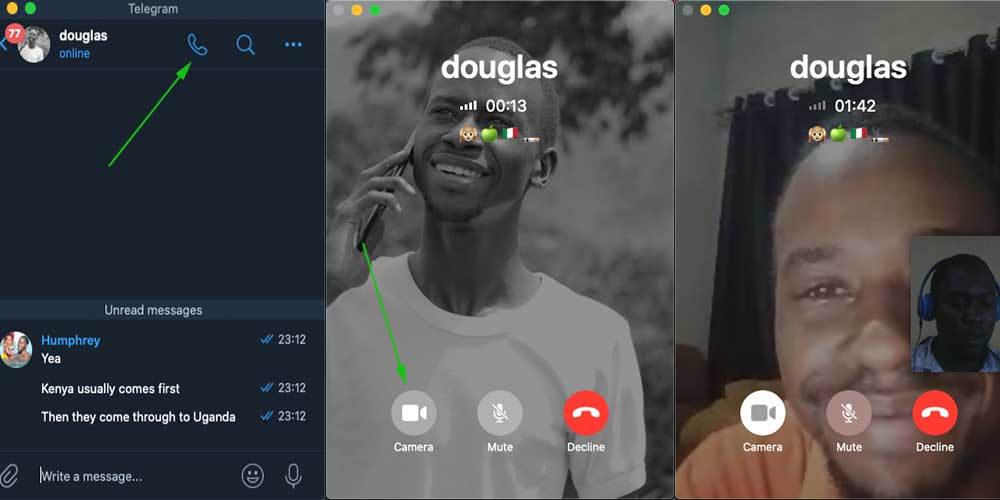 With the ability to turn on Video Calling manually, you can easily make both Voice and Video Calls in the same duration. All you have to do is toggle the Camera option ON or OFF.
Once you end a Video call, the Call log will be displayed in your chats thread. So, the logs don't have a separate tab as it is on other IM platforms.
If compared to Whatsapp Video calls, you'll get a much faster Video call experience with Telegram. Equally important, the quality of your calls highly depends on your current Internet connection speeds.
How to set a Profile Video for your Telegram Account
To set a Video as your Telegram account Profile Photo/Graphic, all you need to do is prepare a short Video clip you wish to use. Once ready, open your Telegram App and locate the Account Edit option( Settings->Account-> Edit).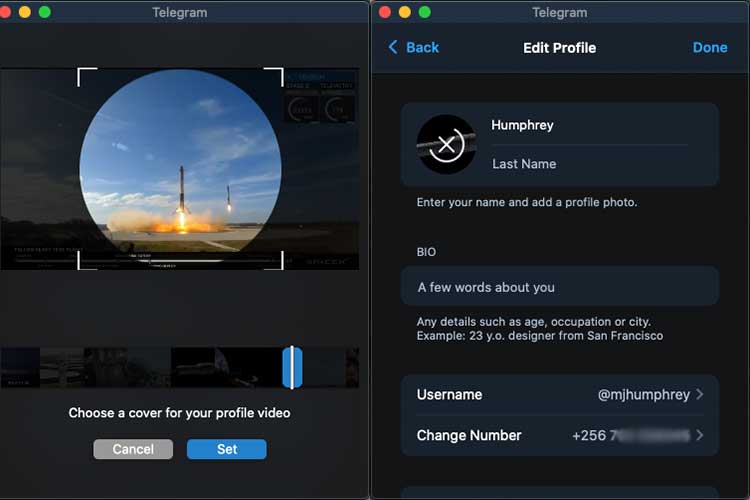 Setting a Telegram Profile Video
Prepare a Short Video (3-6 seconds) you wish to use as your Profile Graphic
Then Open the Telegram App
From the App, Go to Settings, then locate the Account Edit button
Then click set new Profile Photo
From your File Explorer, locate your Short Video
Finally, select a portion of your Video to use as a static Image
Done: Set your new Profile Video and it will show up as your profile Image
Once you set a Video as your Account Image, It will show up without sound, but instead as a GIF. Henceforth, you should worry if no sound populates on your profile Video, but instead, brace the GIF format which ranks up better than a static image on your Profile.