Adding new Fonts to your MacBook or iMac to style your Emails, text and almost everything you type on your Mac powered computer is an interesting bite. Recently, Apple added new Fonts to macOS Catalina, and these don't require any credit card to use.
The newly introduced macOS Fonts by Apple can be used systemwide in any application. By default, all new Fonts are not downloaded, and require you to manually hit the download button to Install.
The new cool Fonts introduced by apple include: Produkt (8 styles), Proxima Nova (12 styles), Domaine (6 styles), Founders Grotesk (17 styles), Graphik (18 styles), among many others.
Likely, various fonts exist on the Internet, and you could have downloaded a Font file to Install on your macOS powered computer. So, whether you wish to download the new Apple fonts, or prefer to Install downloaded copies, then Font Book is the answer and here is how you can use it.
Installing New Apple Fonts with Font Book
Open Font Book App from the Application Launchpad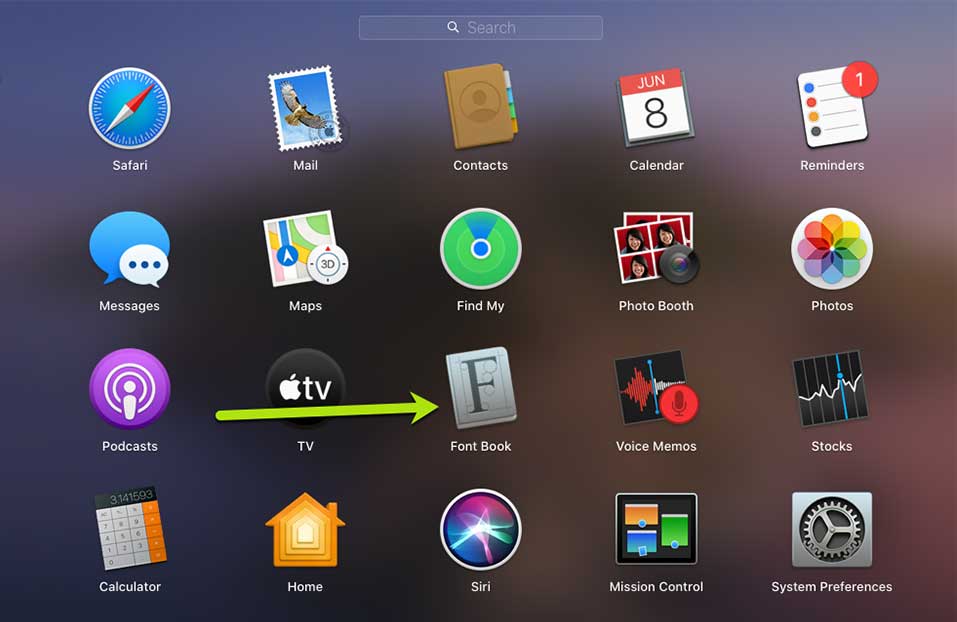 From the Open Font Book Window, Find grayed-out Fonts
Locate your preferred Font and Click Download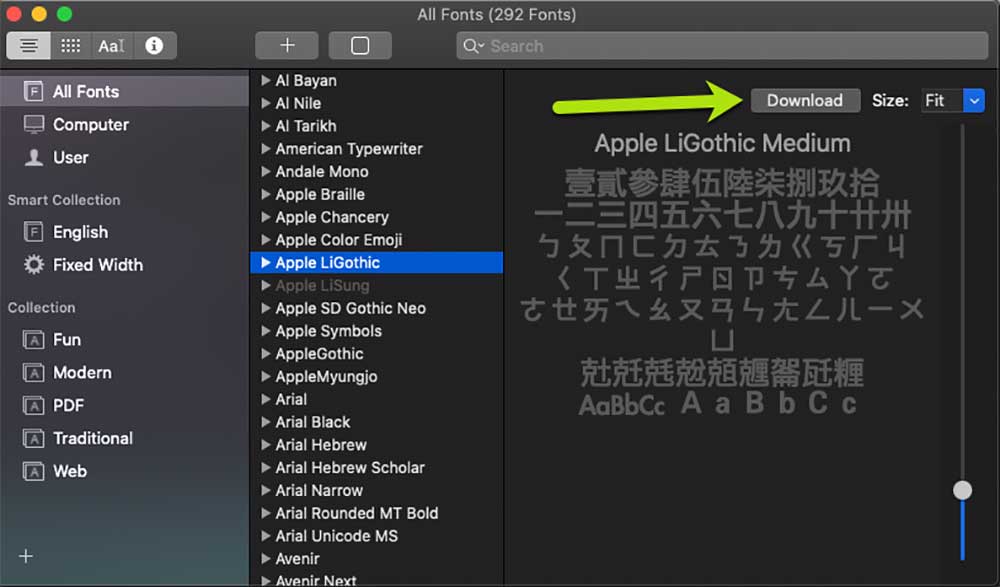 A Pop up Will Appear prompting to download the Font, Click Download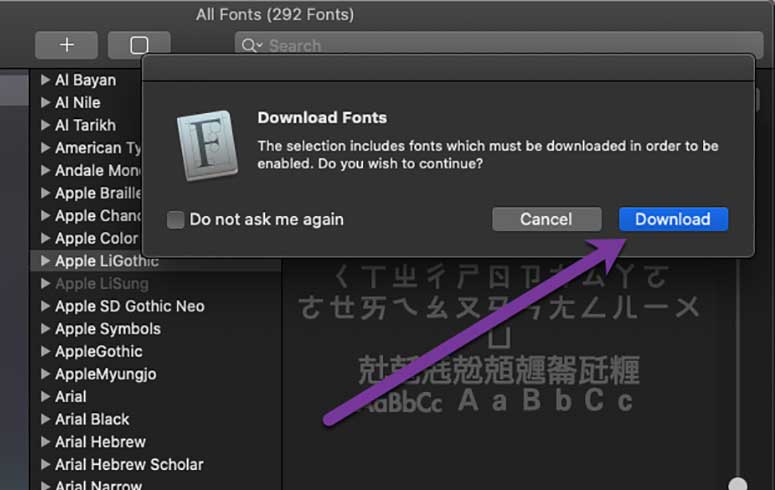 Font Book will attempt to download the Font and It will Immediately be activated on your Mac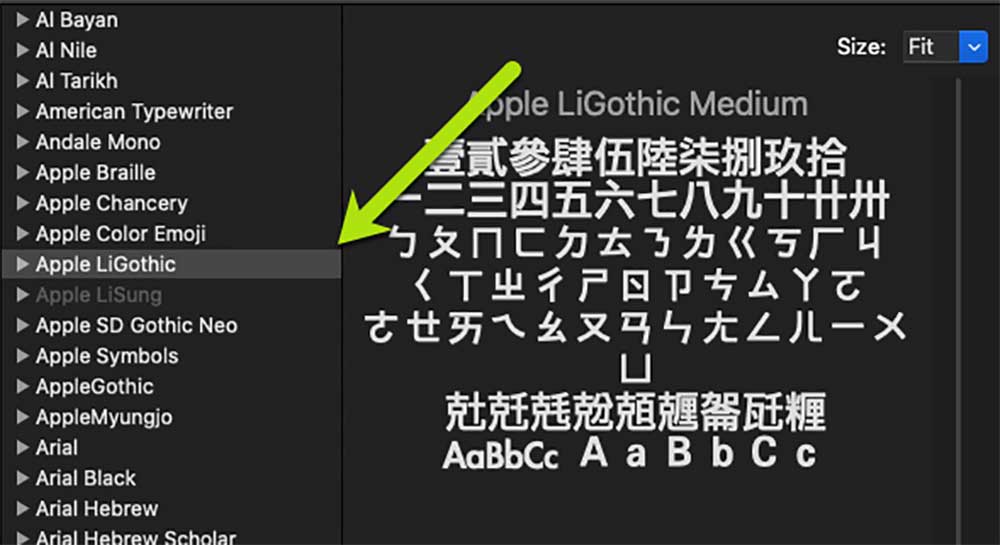 To use the newly added font, Check the Fonts list when typing in any application to find it.
How to Install other Fonts on Mac using the FontBook App
You can download custom fonts from the Internet and install them on your Mac. Trusted sources such as: Fonts Squirrel allow you to download any font for free. Commonly Downloaded fonts have .otf .ttf .ttc extensions tagged to their names.
Once downloaded, you can locate the fonts folder in your Downloads folder. Next up, open the Font Book app to Install and activate your externally downloaded Fonts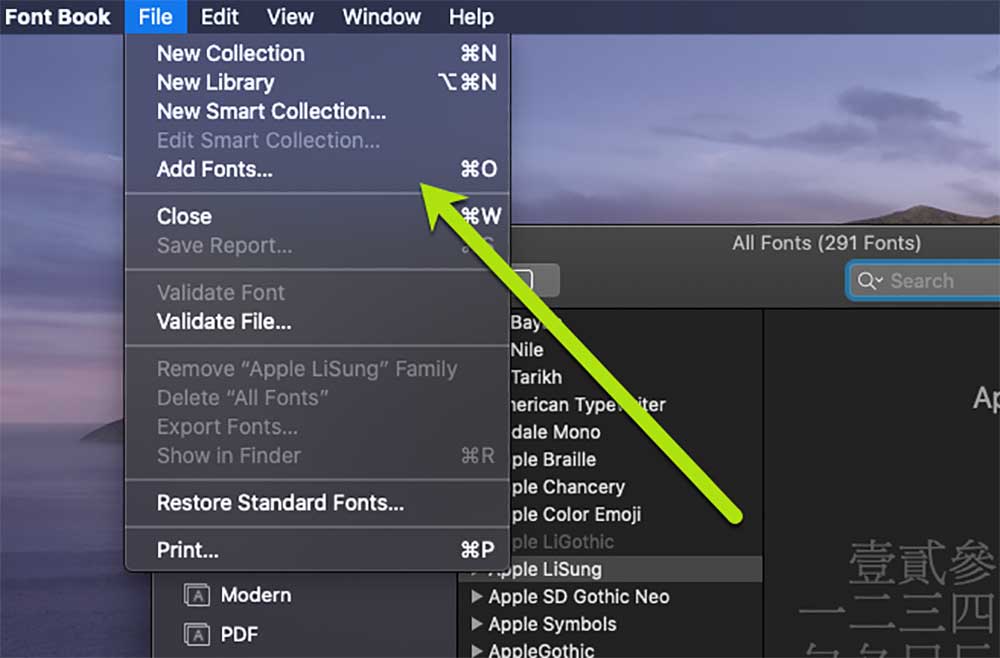 Open the Fonts Book App from your Mac Launchpad
In Font Book, Click File on the top bar, to get a list of options
Click Add Fonts or simply press Command + O
Locate the downloaded Fonts in Finder (Downloads Folder)
Once Located, Click Open to Install the Fonts
Your downloaded Fonts will be activated in Font Book
Done: You can now use your new Fonts in any Application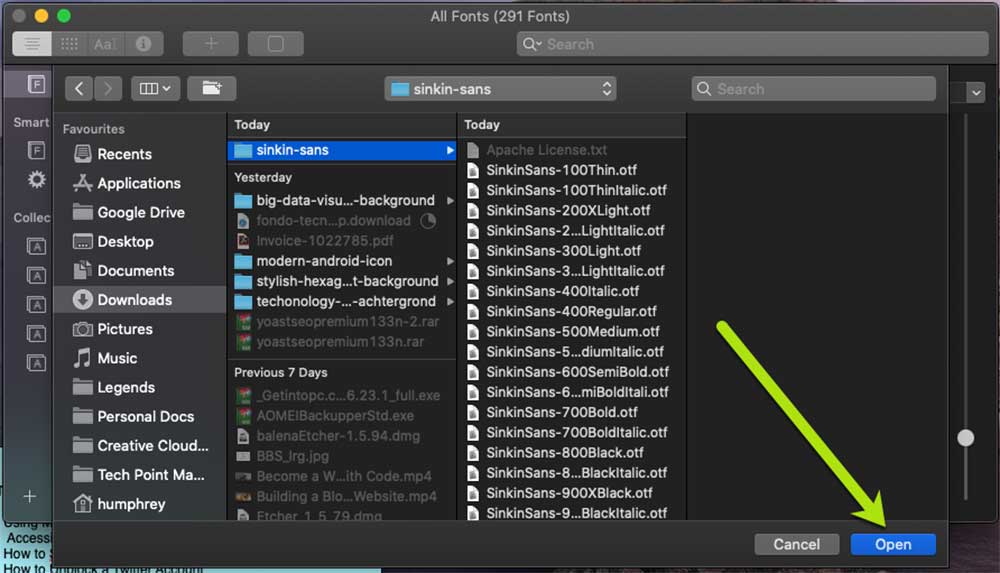 So, Just like that, you can get more Fonts running on your Mac. If your MacBook or iMac runs macOS Catalina or Mojave, chances are, new fonts will be periodically available for download in the Font Book App.