Africell in partnership with MTN has today unveiled a new Airtime/Data recharge option that allows subscribers to top up via any Mobile money agent stall countrywide. The new recharge method is as a result of the scratch cards scrap by UCC earlier last year inking digital solutions as the new payment gateways.
Through MTN Mobile Money, Agents will be able to make direct recharges to Africell customers without the need to have an Africell money agent line. As a fact, getting Africell airtime or a don't be cheated recharge has always been a tough task since several agents are usually limited to only MTN or Airtel network tiers.
Now that Africell recharges can be made directly through MTN Mobile money, this means customers can now choose between the already existing digital solutions like Payway, Ezzemoney, ChapChap or DFCU, and Stanbic ATM recharges.
However, Momo recharges are not available at MTN service centers but instead limited to only Mobile money agents as Africell outlets as well carry on normal duties of sim registration/replacements, 4G devices sales, phones and many more.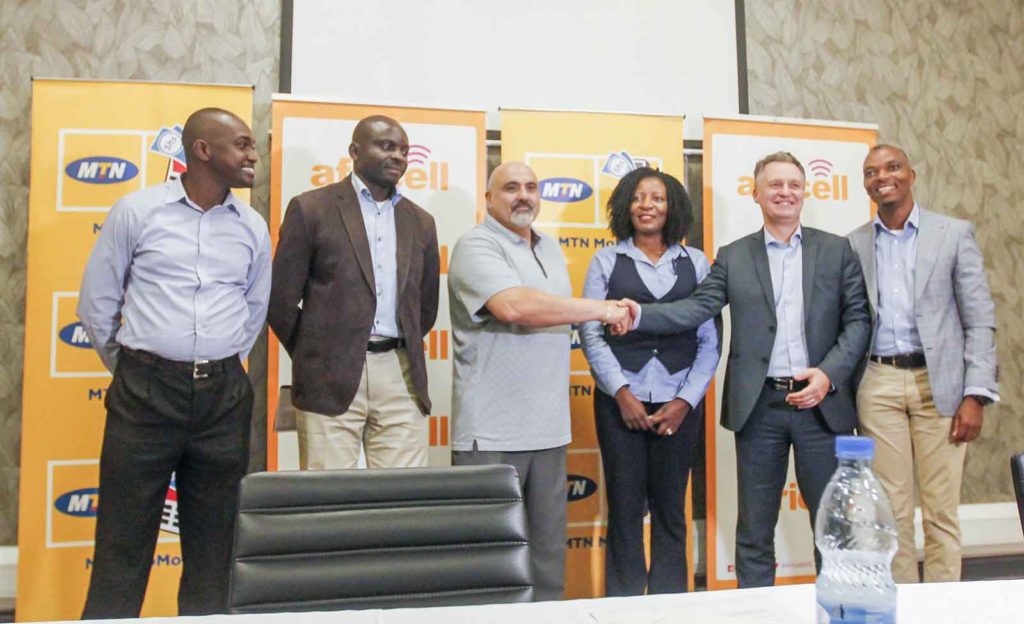 How you can buy Africell Airtime with MTN Mobile money
Unlike OTT tax where you can directly pay to your Africell number via the Mobile Money shortcode *185*2#, for direct Africell airtime you need to visit the nearest Mobile money agent who dials *185*2# to top up your Africell account with either a don't be cheated package or Airtime.
Visit an MTN Mobile Money agent
Submit your Africell Number
"Agent will dial *185*2# to choose Africell"
Instruct the agent to recharge your Africell account with either an Airtime or Data purchase
During the Africell-MTN partnership launch today, the MTN Senior Manager for Mobile money services Chris SSali commended the new move as a beginning of a brighter path for direct Afrcell purchases off MTN Momo.
However, the officials from both sides didn't confirm whether the new option will be lifted from agents directly to subscribers, but we hope to see a roll out from the camp very soon with an upgrade in the new top-up procedure.