Airtel Xtream Max Unlimited Internet is one of the latest offers available in Uganda delivered through Microwave wireless links to almost every location across the country. Unlike other Airtel Uganda products, Xtream Max Unlimited Internet is not well promoted as compared to the prepaid mobile bundles that require a 4G or 3G Sim card in your phone.
But, with the little popularity of the service, we got an Airtel Xtream Max Unlimited Internet connection to our premises, all thanks to a printed flyer we picked from a service center with an agent's name on it.
The process was fast as compared to other broadband providers that delay you for weeks, upon calling the agent's number on the flyer, he simply sent us the paperwork and immediately assigned us to an installer that put up the service in under 24 hours after payment. Isn't that amazing? Well, it was, a super fast installation with a hustle-free payment process via Airtel Money.
After 3 months of medium to heavy usage mixed in our traffic, our smiles for the Airtel Xtream Max Unlimited Internet trial had turned into pure frustration, as explained in our review of the following sections.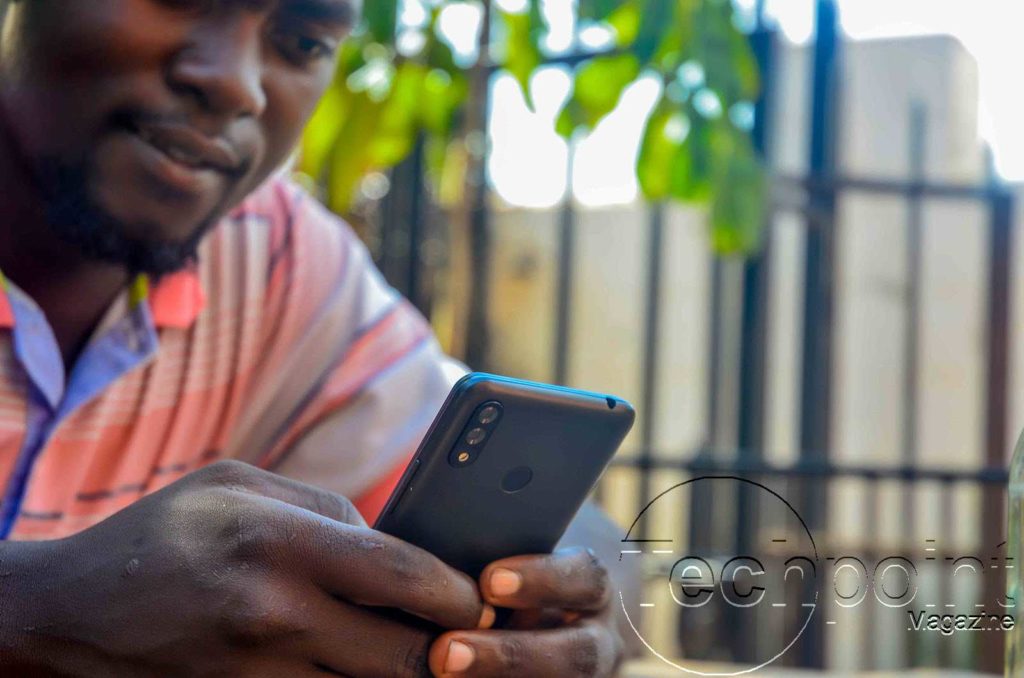 PACKAGES
Airtel Xtream Max Unlimited Internet offers 3 packages for shared connections, and business packages for dedicated connections priced as Airtel Xtream Plus with Cisco Easy protection. By the time of writing, below are the current packages and prices.
Airtel Xtream Max (Shared Connection)
| PACKAGE | PRICE (UGX) |
| --- | --- |
| Upto 10Mbps | 180,000 |
| Upto 30Mbps | 250,000 |
| Upto 50Mbps | 350,000 |
Airtel Xtream Max Packages and prices
Airtel Xtream Plus (Best for Business)
| PACKAGE | PRICE (UGX) |
| --- | --- |
| Upto 10Mbps | 250,000 |
| Upto 20Mbps | 350,000 |
| Upto 30Mbps | 500,000 |
Airtel Xtream Max Plus and prices
CONNECTION SPEEDS
Upon installation, Airtel Xtream Max Unlimited Internet installers promise you an improved service just in case you don't appreciate the immediate connection speeds you get. In our experience, we paid for a 30Mbps package, and by the agent's explanation, the service auto-scales between downloads and uploads whenever 2 or more people are connected to the WiFi network.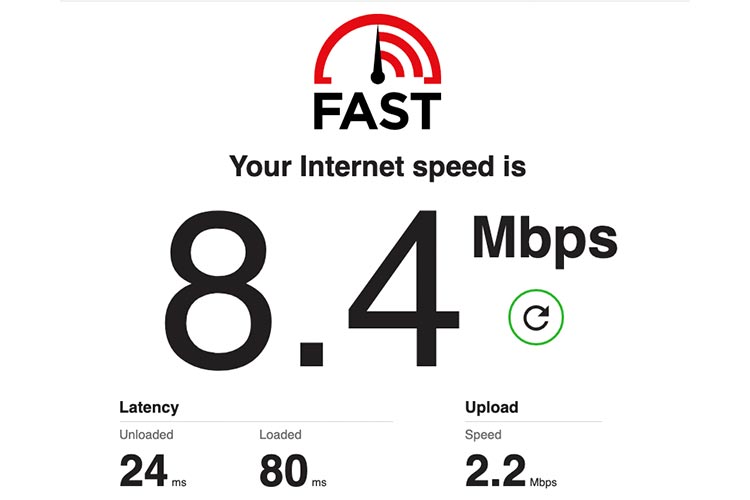 During our entire Airtel Xtream Max connection duration, the network averaged 12Mbps as the peak download speed, and 22Mbps as the upload speed. By usability, we tried streaming 720p 24fps footage to Youtube, and our stream software dropped packets at an average of 30.4%.
Well, on downloads, the location of content matters, so, we used two test sites, getintopc.com, and wetransfer.com to download files. On Average, a single 5GB file took us 1 hour and 50 minutes to download from any of the sites.
In summary, the advertised speeds (30Mbps for our package) are not the real connection speeds the Airtel Xtream Max Unlimited Internet connection offers. In our experience, by speeds, this is moderate since other providers instead enforce FUPs when downloading bulk content, at least, its True unlimited Internet advertised with Juicy packages that taste like Lemon.
RELIABILITY
Airtel Xtream Max is delivered via Microwave equipment, to be exact, expect a Cambium Networks dish installed at your premises serving the connection through an indoor router (a Unifi Unicube router in most cases). This means, the connection is subject to interference depending on the devices in your neighborhood.
By our standard, the Airtel Xtream Max unlimited Internet connection is very very reliable as compared to what other companies using the same technology offer. By rating, expect 95% uptime on the service which is a good ranking, you can expect less downtimes when the Internet goes off, when it does, interference can be attributed to the downtime.
BILLING and PAYMENTS
Imagine receiving an Invoice for a service you have not used. That's what the Airtel Xtream Max Unlimited Internet offers. Imagine a situation where you get a UMEME blackout for 1 month straight due to a vandalized Transformer in your area. That means you will pay for your Xtream Max Internet even when you didn't use it for that month.
In the current market, all Unlimited Providers in Uganda, at least for those we have tried will only bill you for a service you will use. What this means is, you pay for your monthly service, but get cut off the service once your month expires. You can choose to pay or not pay for another month depending on your experience.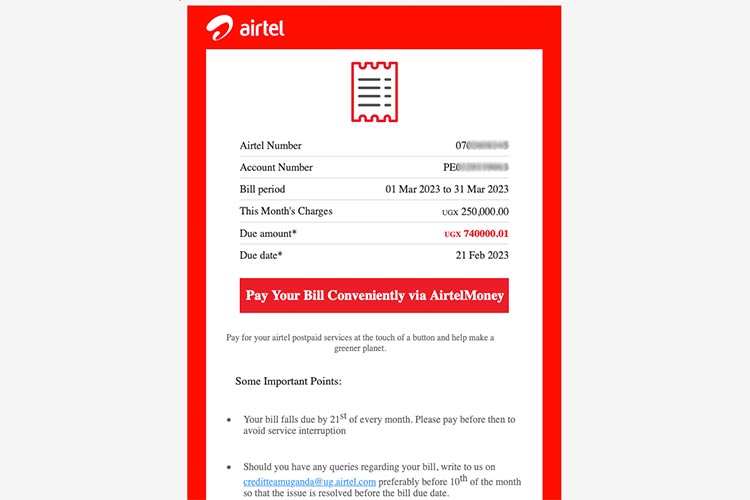 For Airtel Xtream Max Unlimited Internet, you pay one month in advance before you think of using the connection. For example, in February, you are required to pay for March, or your connection is disconnected by 20th February regardless of whether you paid for Feb or No.
To pay, you have to dial a shortcode, and enter the Airtel Cash Office business number, then your assigned account number. This is a lengthy process that can be simplified by a dedicated shortcode or service under Airtel Money's pay Bills option. But well, it's Uganda, a customer can only cry less.
CUSTOMER CARE SUPPORT
if you have had a moment with a moody bank teller in Uganda, consider it less to what you will experience with the Airtel Xtream Max service. In our experience, there was no dedicated hotline to report downtimes or burning issues on. The best customer care you get is from a personal account manager that's assigned to your account, but mark this, they may never pick your calls.
SInce the Airtel Xtream Max Unlimited Internet service is a product of Airtel Business, we tried reaching the business customer care team, but all we got was a notification that they don't work on the service, like its a whole different department.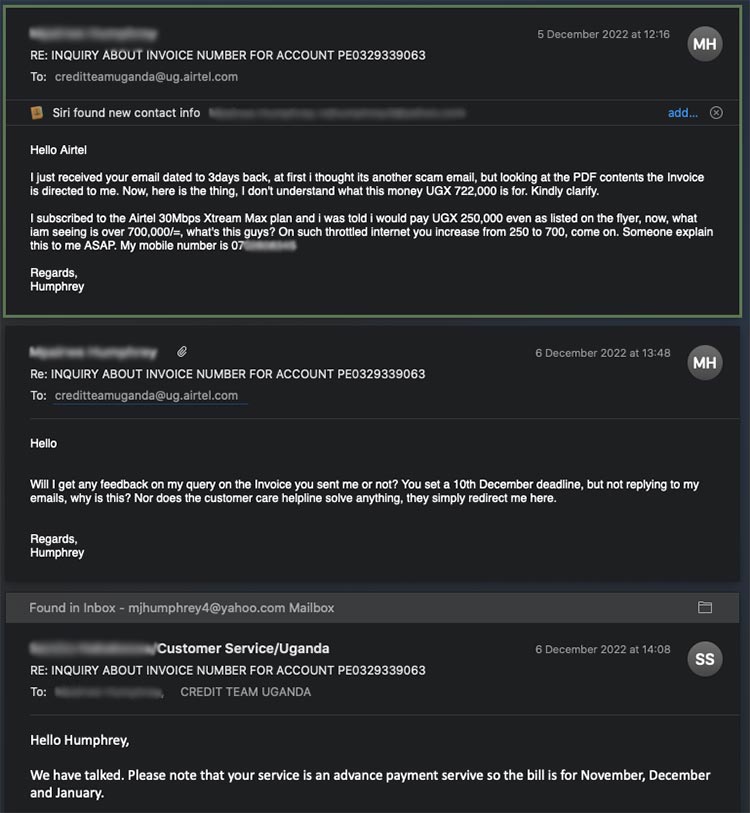 When sending Invoices, the customer care team is very fast and efficient since they send a URA billing notification before the actual Invoice actually lands in your mail box. They request to send customer care queries and complaints to: [email protected], but sent emails never get replied to, even when you tag your assigned account manager, they may never reply back or delay to respond except if they're sending an Invoice -> which comes first, and fast.
In summary, if you thought you have used a service with no dedicated customer care line, try the Airtel Xtream Max service. You'll most definitely appreciate the little support you receive from your current provider.
CONCLUSION
Airtel Xtream Max Unlimited Internet is a good product, no doubts, but in Uganda, the unlimited internet landscape is becoming crowded with new providers entering the market, and very soon, Space X's Starlink Internet service.
Based on the poor speeds you get that don't compare to the package you pay for, and No direct support hotline to make complaints to in case of service downtimes or misunderstood invoices, Airtel Xtream Max Unlimited Internet is a service you should not think of installing at your home.
On Twitter, we shared our experience, and a Tweep suggested upgrading to the Xtream Plus Business plan which we ignored since a switch to Liquid Telecom was already in effect. But just in case your experience differs from ours, please share with us your views in the comment section below.
Editor's Note: This Airtel Xtream Max Unlimited Internet Review is from a personal perspective and a real customer (a member of the Tech Point Magazine team) that has used the service.
April 2023 UPDATE: Airtel Xtream Internet is now a prepaid service. Due to customer complaints including the ones listed in this article, Airtel has now made the service a pay per month variant allowing you to only Juice up in a planned way.