Google has today revealed the Android 11 stable release launch date. With Android 11 currently available as a Beta version for a few users and Pixel owners, the launch date of the world's newest mobile operating system has been revealed to be 8th September.
Having rolled out a 2nd beta update recently, Android 11 is still work in progress. But as revealed by the search engine giant, 8th September will be the day a final compiled Android 11 version will see daylight.
The reveal was made through a Video published by Google (now deleted) during its online smart home summit. Although the reveal was accidental, stable Android versions have always met the launch pad in September.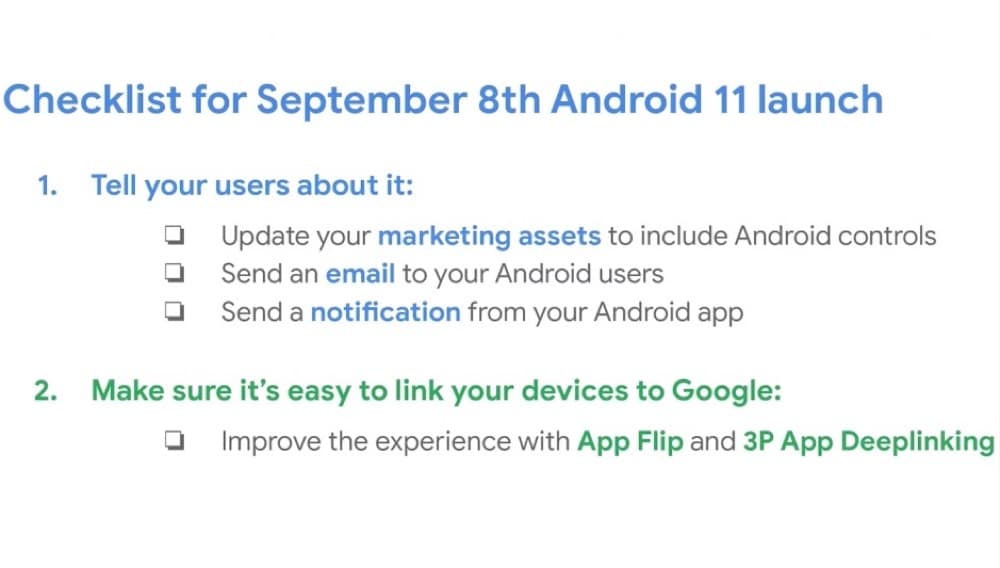 September 8th in particular has previously been shared by two releases, Android 10 and 9. Now with Android 11, it means Google's plans haven't been affected by the current COVID19 Pandemic even when its annual developer conference was canceled.
So, now that the Android 11 stable release is scheduled to launch in September, purchasing a Smartphone that supports the new OS will require you to look through the list of great 2020 releases, if not continue enjoying a blend of Android 10 that is available on most mid-range releases.