Bosco Bosco! Bosco is a Katala but is happy! For the past few weeks, this single Mtn AD has ruled the airwaves with a massive blow in every sector including trailing bars and multiple sales points. As a matter of fact, this particular Advert has garnered countrywide impressions more than what MTN's 2014 Crocodile internet AD managed to gain in the same time frame.
A detailed look into the Bosco Katala Story
Although the original Bosco advert involves a man dubbed Bosco who doubles as the main actor in this particular AD. The main value and message behind the popular home-supermarket AD is picked up by only a few. In addition to clearing supermarket bills using the Fero A4001 smartphone and clearing all stores cashlessly, the Bosco Katala AD clearly exposed the comfort of paying using the Mobile money affiliated Momo pay service.
The true message behind the Bosco lifestyle of buying goods & services cash free
In the light of MTN Mobile money, Bosco cleared his supermarket dues without touching in his wallet for any extra cash. Identically, the same actor further paid for extra services in the neighborhood including a chilly Rolex from the Musana carts startup. However, the cashless transition was all a Momo Pay effect that can be accessed via the Yello side's *165*3# USSD code.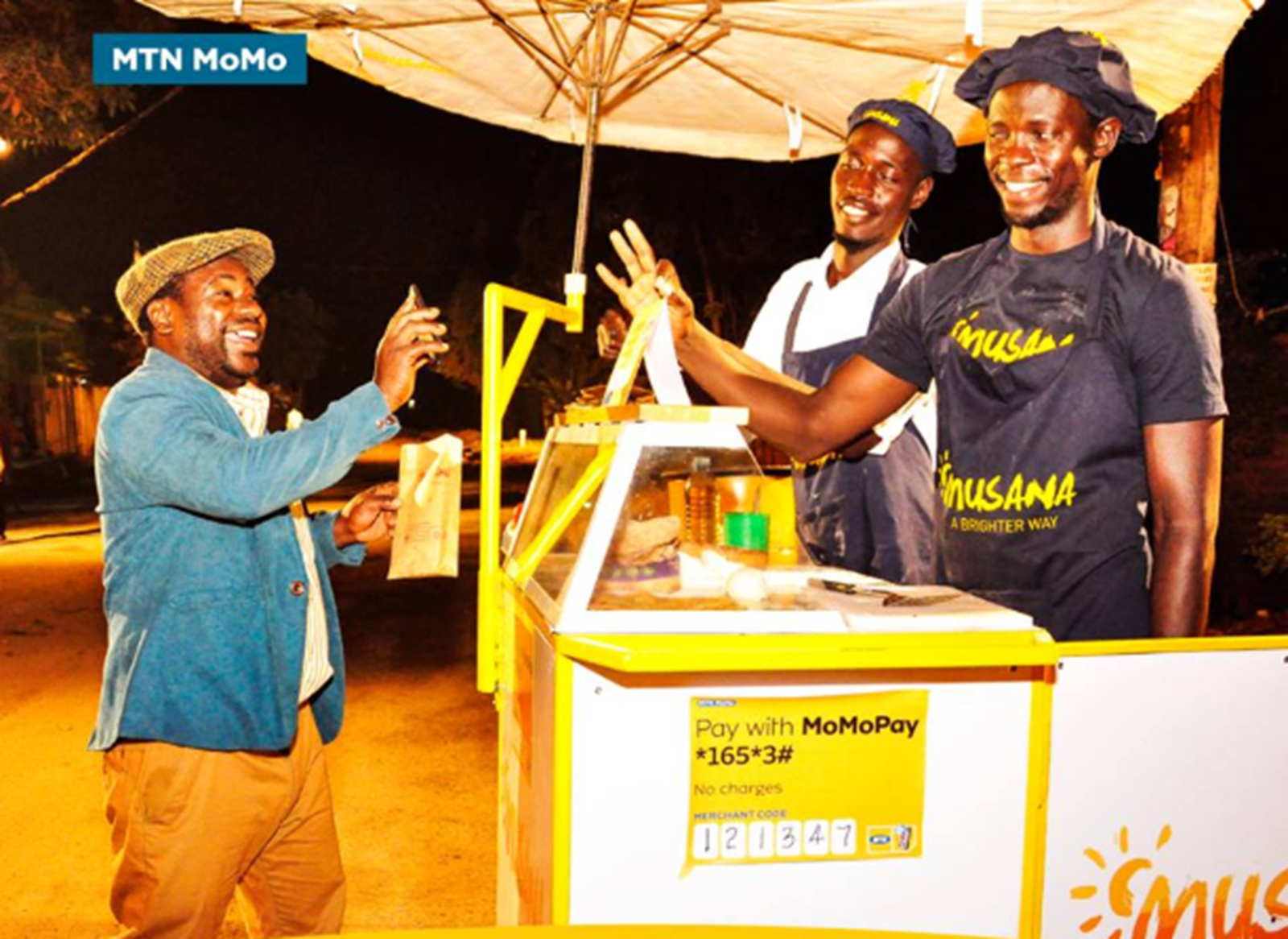 Among the few tweaks that were added in the MTN Bosco AD which has been redirected to a political form of Advert by the Twitter community to a point that UCC is rumored to have picked interest in the matter. In the same way, the 2014 Internet crocodile and Egg Ads triggered a new redirection to modern day digital adverts. The fate of Bosco coupled with the Momo Pay initiative may contribute to a serious mobile money come back as users battle with the 1% tax exempted from MTN Mobile Money's Momo pay service.