Cyber Security is a growing concern on the reliability and resilience of public networks across the world due to the growing number of challenges. At the 6th National Conference of Communications (NCC) held at Makerere University, the contribution of cybersecurity was highlighted as a key for better reliability and resilience of public networks.
The conference was hosted by the Uganda Communications Commission (UCC) in collaboration with the Makerere University college of Engineering, Design art, and Technology (CEDAT) under the theme, connectivity, resilience, and innovation in the COVID19 era.
The Chief Guest, Hon. Judith Nabakooba the Minister of ICT and National guidance noted that the pandemic has increased the uptake of ICT services in Uganda. Under the new normal, usage of e-services like online shopping, e-meetings, and online streaming have become more common.
" In the COVID19 period, technology was available for people to use, many resorted to the regular use of Internet services by shopping online, using Zoom to engage in company meetings, and more. This is a plus for the ICT industry since it shows more growth for the usage of eServices, and our desire as a ministry is to see the whole country connected to the Internet "

Said Judith Nabakooba, Minister of ICT and National Guidance
According to the UCC Executive Director Ms. Irene Kaggwa Sewakambo, the pandemic has stimulated a greater need to integrate ICT in different sectors and in aspects of our daily lives as many people globally moved away from physical to virtual contact, interaction, and working.
" As we reflect on the disruption of COVID19 to our way of life and the world around us, our challenge as scientists, researchers, and innovators, is to leverage this as an opportunity to identify and develop solutions to the critical problems facing our society today, and ways in which the various services can be improved for the betterment of our country "

– said Irene Sewakambo
According to the 2020 World Economic Forum Report on Global risks, cyber-attacks and data fraud/theft are among the top 10 risks in the world. Now, with the COVID19 Pandemic, changes in internet usage have made life and business more dependent on networks.
As ICT technologies become more open, telecom networks continue to migrate to the cloud, and smart devices become more pervasive, services are converged for fast user adoption. But when converged, it's the more data security and privacy protection faces an increase in cyber-related threats since cloud boundaries become blurred, and data processing turns complex.
In a presentation by the Huawei Uganda Delivery & Service Vice President Mr. Lizhi. Cybersecurity is key for today's reliability and resilience of public networks as people are getting used to the nature of working from home than ever before.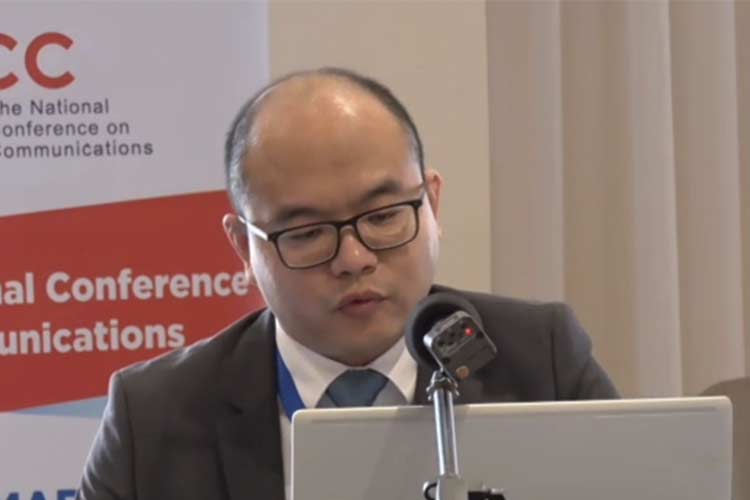 "At Huawei, in the past 40 years, we have phased our cybersecurity approach into 4 steps, code, code to software, software to running, and supply chain security. These help in the design and implementation of secure networks with better reliability for general performance"

– said Lizhi
Additionally, Lizhi noted that Huawei as an ICT company builds security into products, and to address cybersecurity challenges, end-to-end integrity must be ensured from factory to the customer site with compliance to the ISO2800 security policy of Open, transparent, compliance, security, efficiency, and quick recovery.
In a panelist discussion moderated by Dr. Andrew Katumba of Makerere University, speakers marked that innovation in a crisis like the current COVID19 pandemic has profound challenges and solutions. Common challenges include shifts in end-user behavior and network threats which slow the rate of innovation due to less process reliability.
As a result, network stability and security should not be a matter of region, country, or organization, but instead a general concern for the reliability and resilience of networks. For best cybersecurity practices, everyone must recognize the need to establish a globally open, reliable, transparent, and standard process system.