Paypal Kenya is the most trusted and the best digital channel to make payments to global merchants securely. With Paypal, you can shop and pay to thousands of merchants worldwide with ease.
However, the most interesting bit of Paypal is the ability to budget for your money with a wallet dashboard on top of hiding your actual Bank card from any merchant you're paying to.
Popularly, Paypal helps you make secure payments and shop Items on the world's most popular eCommerce portals like Amazon, eBay, Alibaba, BhPhoto, Adorama, among many others, and have your products delivered to your registered address.
On a lucky patch, In case you want your money refunded, Paypal allows you to reverse transactions and have your sent money returned to your account.
For failed transactions on platforms like eBay, your money is refunded directly to your Paypal dashboard. Just another reason why you'd need to have your own PayPal account.
How to create a PayPal Account in Kenya
Visit www.Paypal.com/ke
Click Sign up to register for an account
Enter Your Email, Password and required Phone Number
Select your Address and ZIP Code
Done: Your Paypal account will be created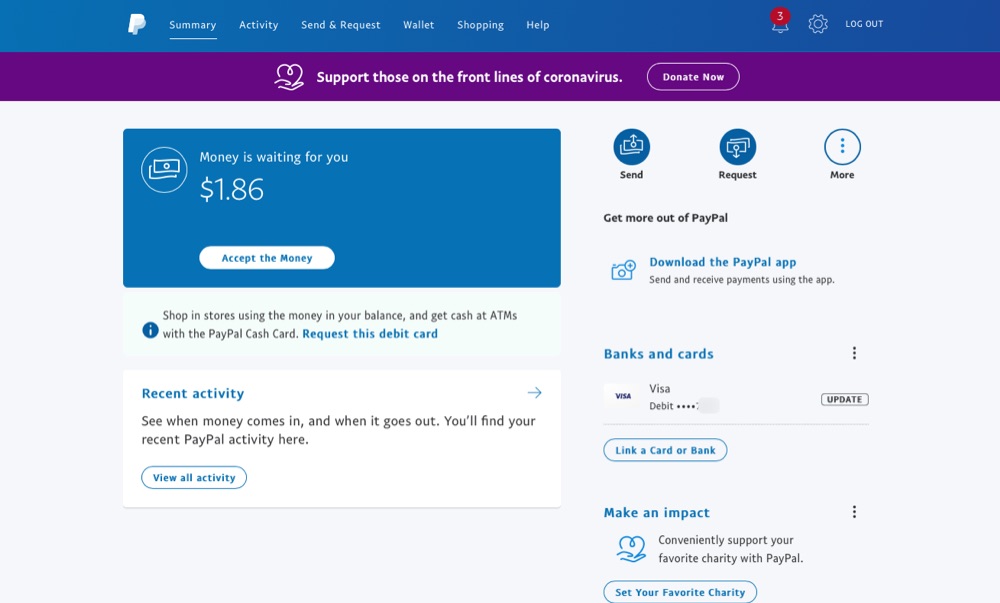 Once you register for a PayPal account, be sure to check your Email Inbox to verify your account in order to get full access to all Paypal features like its Wallet feature. Once verified, you will be able to use your PayPal account anywhere.
How to deposit to your PayPal Wallet
Since Kenya is supported by PayPal, Your registered account gets full access to the Wallet feature which allows you to deposit funds directly to your dashboard, and choose a specific amount whenever you wish to send or make a payment.
To deposit, simply link you Bank debit card from the Cards section and then deposit any amount you wish to from your Paypal cash section. However, you can only deposit to your wallet if you have verified your Phone number for full features.
Either way, if you have an MPESA account, then depositing to your PayPal account just got easier. To deposit from MPESA, simply visit the custom Mpesa dashboard at Paypal-mobilemoney.com to link your number and deposit funds directly to your account.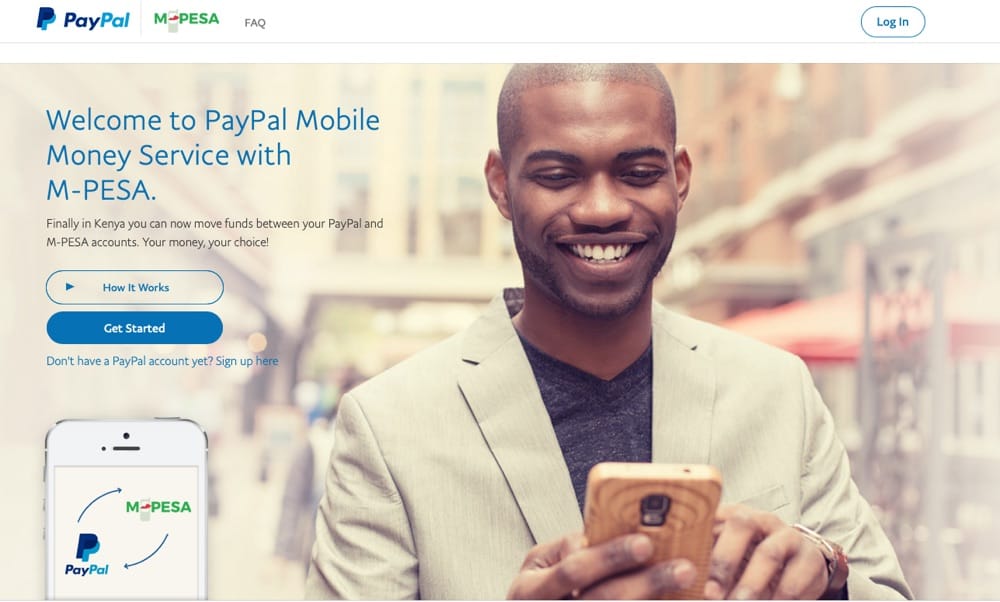 Deposit Via MPESA:
Visit paypal-mobilemoney.com
Register for an account with your Mpesa Account Phone Number
Wait for a 4-digit code to Verify your Mpesa number
Then, Deposit funds by clicking Top Up on your new dashboard
Enter amount to deposit in USD and click calculate to get KES equivalent
Then go to your MPESA menu and click 'Lipa Na pesa' Pay Bill
Enter Business number 800088
Enter your MPESA number as account number to confirm
Then, Enter your PIN Code and tap Send
Once finished, your balance will reflect on you PayPal Wallet dashboard in USD
Done:
Withdrawing from Paypal with MPESA in Kenya
Visit Paypal-mobilemoney.com
Login to your created Mpesa dashboard
Click Withdraw to withdraw funds from your Linked PayPal account
Enter Amount you wish to withdraw from your Paypal (In USD)
You will be redirected to a page with the amount you'll receive in KES
Confirm amount and hit the complete Withdraw button
You will receive the money on your Mpesa Account through a notification message
Done:
The MPESA Link to Paypal once launched years ago as a model to allow customers to withdraw funds from Paypal without necessarily using Bank wire or registered debit cards since higher charges are attached as compared to using MPESA.
Hence, with the paypal-mobilemoney.com MPESA owned Portal, you can easily use, deposit, and withdraw funds from your Paypal account securely. Nonetheless, MPESA is the most convenient and cheaper method you can use to always withdraw or deposit to your Paypal Wallet.