PayPal in Uganda is a service that has not garnered a bullish popularity streak with digital payment channels packing a position that would have belonged to it. But even with no wide popularity, you can use Paypal in Uganda and transact with its merchant network.
In fact, Paypal is best known for its blink of an eye and secure transfers where a user can send money from one Paypal account to another without any 3rd party currency brokers or institutions involved .
Well, to use Paypal in Uganda without any bypasses, you get sending and payment rights, but with no Withdraw access, since Paypal Wallet is not supported in Uganda,
But if you signup for a non-UG account, You'll get access to Paypal wallet and have wide access to all features. The best path to regsiter a non-Ugandan account, staging a VPN becomes your best choice.
On the list of Paypal supported countries Kenya has a slot, So you can simply shift your VPN to read Kenya or any other country of your choice where you choose to signup.
Once registered you can turn off your VPN and use it with your normal Internet conenction ssince the account would have been registered from your preferred country. You will then have access to a wallet dashboard and be able to receive payments.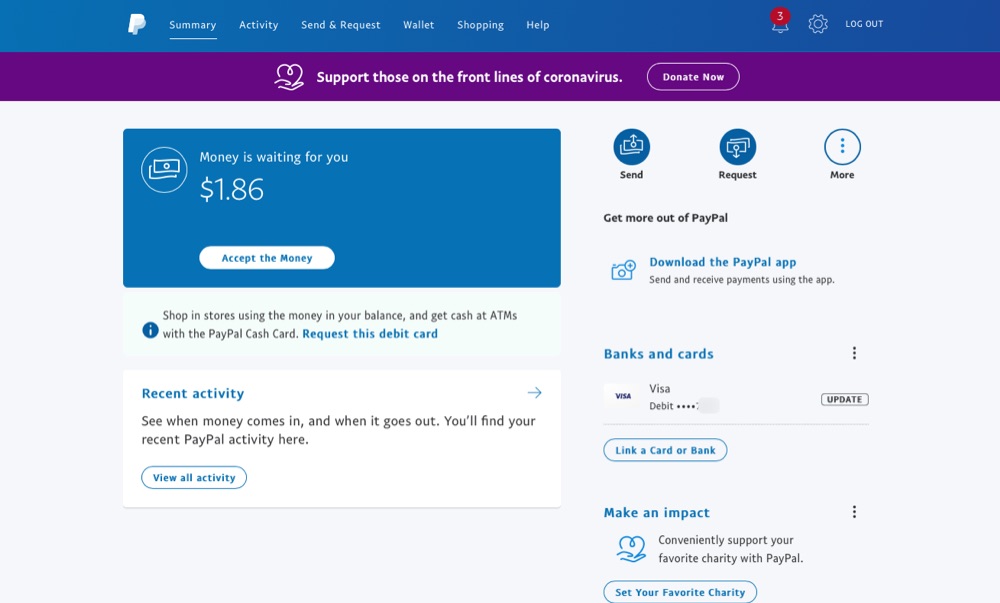 To Withdraw from your Paypal account to your MTN Mobile Money or Airtel Money account in Uganda, you need to go through 3rd party providers, these pass a small charge on every transaction handled to your account.
The best 3rd Party providers in Uganda include PayzUG, ePay Swift, Gateway technologies, among others.
How you Withdraw from Paypal in Uganda
Sign up for an Instant Account
Register your Mobile Money number or Account number
Process Transactions by Linking your Paypal to your 3rd party account
Receive your Money through your preferred Mobile money number
Done.
ePay Swift Uganda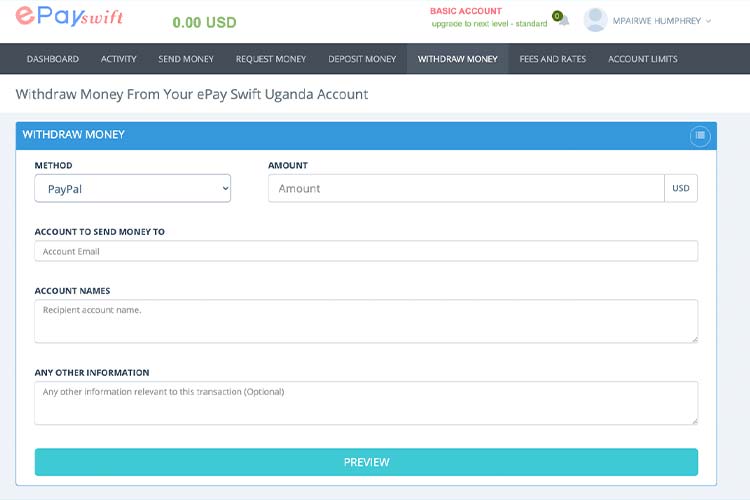 ePay swift is one of the most trusted portals for withdrawing money from Paypal direct to your mobile money wallet. To link your Paypal account with your Mobile money number, you simply register for an account on the ePayswift website and upload your KYC documents (ID) for approval.
Once registered and verified as a real user, you can then link your Paypal account to your new ePay swift account and start making transactions. However, the service only accepts MTN and Airtel Mobile Money numbers in order to receive your money from Paypal.
PayzUG
Just like ePayswift, PayzUG is another Paypal withdraw platform you can use to link your account to your mobile money number or bank. Once you signup for an account off their website, you then link it with your Paypal account to receive your money in just seconds.
Infact, PayZUG is the best platform among those we've tried before. The platform allows you to receive your Money from Paypal directly to your account in a record time of just minutes from the time of initiation.
However, the minimum amount you can withdraw from Paypal to your Mobile Money or Bank account with PayzUg is $30, and a maximum of $600.
Things you can do with Paypal
With Paypal, you can easily receive or send money to any Paypal user around the world in realtime. However, the upper arm of using Paypal is the ability to shop on the World's top websites like Amazon, eBay, Alibaba, among others.
Security-wise, Paypal helps you hide your Bank card from merchants improving the safety of your transactions. Furthermore, You can easily keep track of your purchases through the Paypal dashboard thus getting crisp accountability for your account balance.
To send money to International banks, Paypal has an International service dubbed Xoom which functions on a similar model similar, but only allows you send money to any Banks with or without SWIFT codes.