A Recycle bin on Android 12 could be on its way as Google plans to add the feature as a new way of helping Android users clear storage space or recover accidentally deleted files. The feature was first spotted in December last year, and the Android XDA-Developers forum inked that Google files could get a trash folder that stores deleted files.
Now, all signals show that a recycle bin on Android 12 is a possibility users can get ready to use once the operating system is launched. As per leaked screenshots, the new recycle bin (trash bin) on Android 12 will be hosted under storage settings to make it easy for users to choose trash once they opt to free space or change any storage settings.
At the moment, the feature only allows you to view recently deleted files and permanently delete them. But with future previews and beta updates, the feature is expected to be detailed with the ability to choose between recovering or permanently deleting files in the trash bin.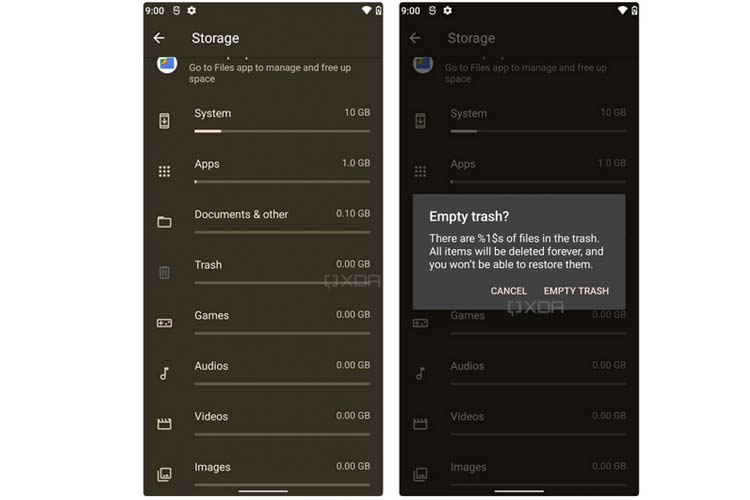 A report by XDA's Mishaal Rahman suggests that the recycle bin on Android 12 may not be of the same standard as that on desktop operating systems like the Windows recycle bin. Instead, it may simply have a trash folder where you can locate a number of files recently deleted from your phone and options to recover or delete them.
For now, a recycle bin on Android 12 could be coming soon as a safer way to clear junk in your smartphone, and ditch recycle bin apps available on the Google Playstore. Even when the trash bin may be hosted under Settings->Storage, it will be a great feature to note in the upcoming Android 12 beta builds.