The Uganda Communications Commission (UCC) recently issued a strong letter to Google Inc–– the mother company of Youtube to block all Bobi Wine centric channels on the platform. The signed letter comes months after UCC summoned all Social media brand owners to register and obtain licenses earlier in September this year.
Well, just like the license directive expired with fewer registrations garnered from the target channel owners, the communication authority decided to write a letter directing Google to block all Youtube channels Live broadcasting Police violence on civilians and presidential aspirant Bobi Wine.
Prior to receiving the letter which included a list of 17 Youtube Channels, Google has responded to the commission's request and refused to block the stated channels unless an official court order is produced with specific videos violating community guidelines – as reported by the Independent.
According to the UCC letter, platforms and networks like Youtube are being used to publish, disseminate, and broadcast content contrary to the Uganda Communications Act of 2013 and regulation 8(2) of the Uganda Communications (Content) regulations of 2019.
Furthermore, broadcasted Youtube content on the channels contains extremist or anarchic messages likely to incite violence against sections of the public on account of their tribe and political opinions –– the letter further read, with a list of violating Youtube channels which include:
Ghetto TV
Map Mediya TV
Namungo Media
Busesa Media Updates
Uganda Empya
KK TV Uganda
Ekyooto TV
Bobi Wine 2021
JB Muwonge
Among others.
In reply, Google has mentioned that listed channels haven't violated any Youtube Community Standards at the moment, and so, blocking them on the platform would require a court order together with proof of violation as requested by UCC without prior evidence.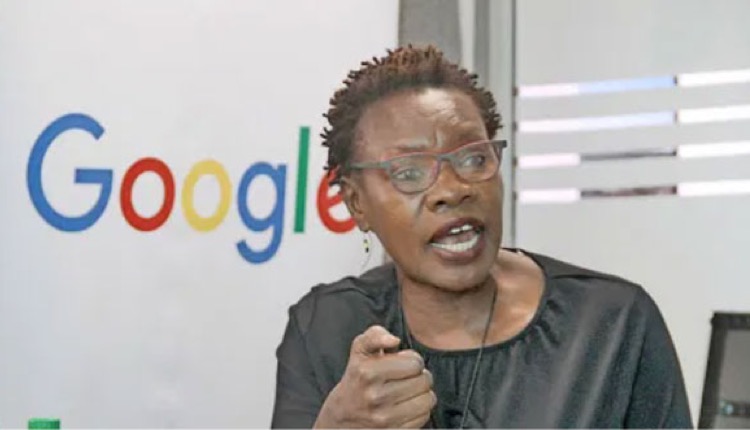 " It is very hard to just have a channel removed due to a government request. We always follow local law, but it would have to be a valid court order. The letters just show what the UCC submitted to the Embassy; they are not court orders "

Said Dorothy Ooko –– Head of Google Communications in Africa
Conditions under which Youtube can block a Channel
As per Youtube community content guidelines, the platform doesn't allow pornography, incitement to violence, hate speech, and harassment. To detect violations, the video hosting platform relies on people and technology to flag inappropriate content and enforce its listed guidelines.
Additionally, a Youtube Channel may only be terminated (blocked and removed) if it receives 3 warnings in a 90day timeframe, or has a single severe case of abuse, or it's determined to be fully dedicated to violating the platform's set guidelines.
"Flags can come from our automated flagging systems, from members of the Trusted Flagger program (NGOs, government agencies, and individuals) or from users in the broader YouTube community,"

The Youtube Community guidelines page reads
Hence, the only way UCC can succeed in influencing the removal of all listed Youtube channels broadcasting Presidential Candidate Bobi Wine's campaign trail in Uganda is through acquiring a Court order to be submitted to Google for immediate removal of all violating channels.
Otherwise, as per the political atmosphere in Uganda where mainstream media has become a yesterday norm due to high restrictions mounted by UCC, online media channels continue to be major sources of information for most Netizens due to their Live streaming mode of execution.
So, UCC's plan to regulate online media TVs seems to be more difficult than anticipated since Google has showed no signs of helping the commission tame opposition favorite channels in light of the current political atmosphere. Nonetheless, if UCC produces a court order directing Youtube to take down channels, then, the platform's community guidelines will be skipped in respect for the law.