Hive Colab, JICA (Japanese International Cooperation Agency), and the Ministry of ICT & National Guidance partnered to launch a coding challenge dubbed the 2021 Uganda Technology Engineer's challenge from which top talent will be awarded with all-expenses-paid trips to visit Japanese ICT Companies.
The call for applications was flagged off on 24th December 2020 with a deadline of 31st January 2021. This means, the challenge is still open for developer applications. Successful applicants will be invited to a coding exam on 24th February 2021 from which the best engineers will be chosen.
Due to the current COVID19 Pandemic, the coding exam will be held virtually from which shortlisted candidates will be invited to attend a pitch event through where multiple winners will be selected thereafter. Winners from the pitch event will be announced as Uganda's best tech engineers and connected to an exchange program.
Under the exchange program, winners will visit Japan and learn from the Japanese ICT ecosystem which is believed to be the most solid of all time. While on the trip, winning developers will be able to gauge their capabilities on a global standard to learn and fix any of their missing gaps.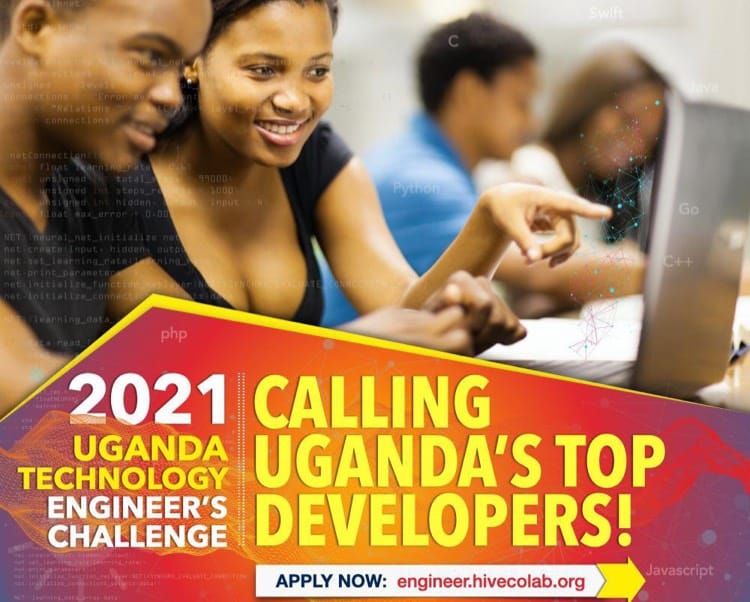 According to Hive Colab, the essence of the program is to create a database of Uganda's top engineers that will facilitate paths for employment opportunities both locally and Internationally. As an annual challenge, developers will be able to contribute to the fast growth of Uganda's ICT sector in close partnership with the Japanese ICT sector linked by JICA.
Currently, the coding contest is still open for applications with a deadline of 31st January 2021 for all Ugandan developers without any limitations on skill level or certifications required to participate. On 8th February 2020, all participants will be invited to a coding exam which will be taken on 13th February 2021.
Successful coding exam competitors will take on the pitch event on 27th February 2021 before the announcement of winners on the same date. To participate, simply visit the Hive Colab information portal via: engineer.hivecolab.org to fill in the expression of interest form as your first step to join the contest.