To change your Windows 10 wallpaper, you could opting for a fresh layout of your computer or simply want a fresh spice of detail on your main desktop display. Well, whatever your goal is, the operating system gives you the ability to conveniently change you wallpaper with ease.
Windows 10 is currently the most popular Microsoft built operating system supporting computers, tablets, and Smartphones. The OS succeeded Windows 8.1 which was unpopular compared to Windows 7 that many users still opted to use, so, Windows 10 was launched as an easy one to personalize.
While the process of unlearning old aspects and replacing them with new ones can prove quite tedious, moving from an older OS to Windows 10 doesn't carry along usability difficulties, but presents easier customisation opportunities.
This is evident when you wish to apply tweaks to your settings and ensure that your computer appears the way you would want it to be. And among popular tweaks you'll need to apply, having the might to change your Windows 10 wallpaper attains a mid podium slot.
How Change your Windows 10 Wallpaper through Settings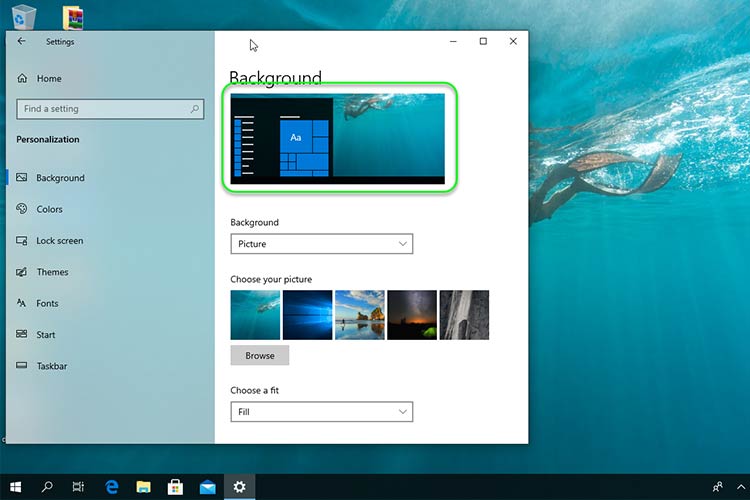 On your main desktop, right-click anywhere on the desktop screen, to access a drop-down menu, from which you should locate and click Personalize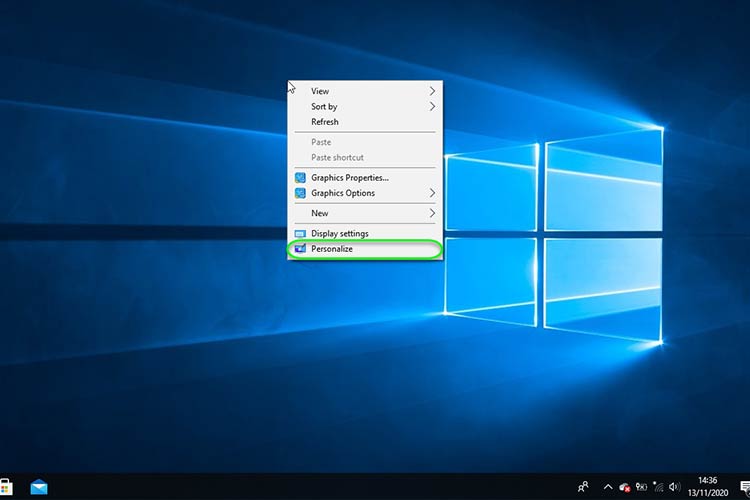 Personalize will open in a Settings Window with selectable backgrounds and textures
Alternatively, click the Windows menu button at the bottom right corner of your screen, or simply press the Windows Logo button on your keyboard.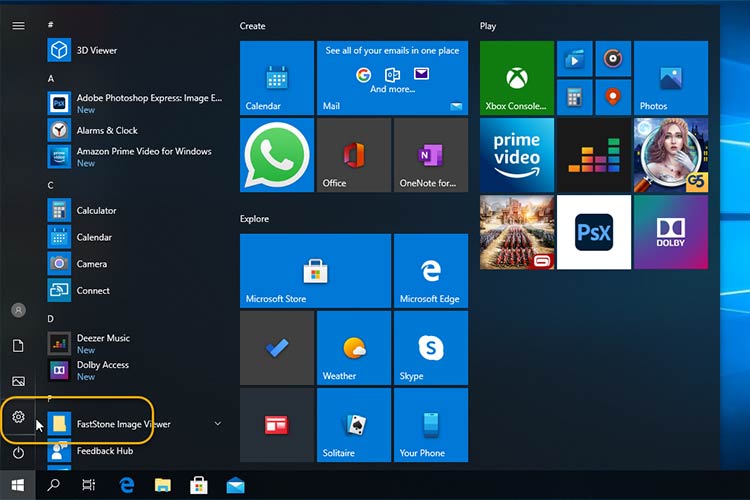 Then click "Settings" on the main Application menu
Once the Settings Window rises, Click "Personalization" on the main dashboard.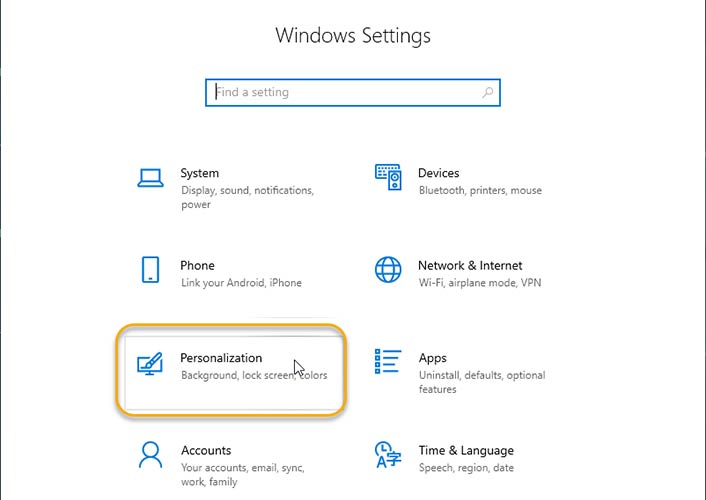 Under Personalization, locate the Background section to change your current wallpaper with in-system backgrounds or textures.
Available background options include picture, color, and slideshow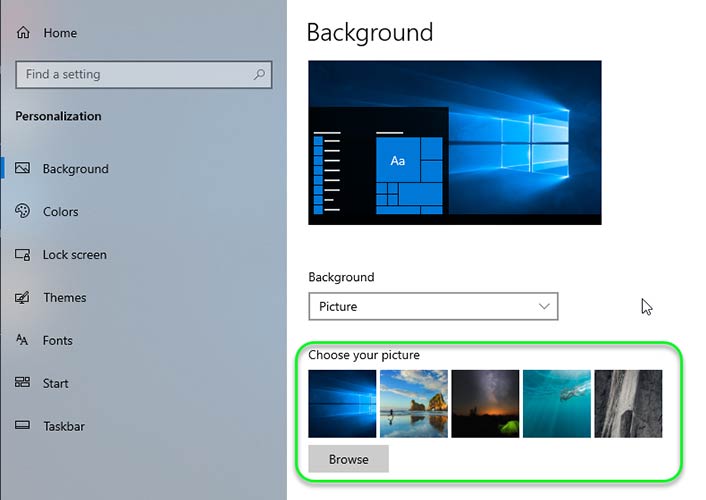 Picture allows you to set a single static image as your background, then color sets a single layer color as your desktop wallpaper, then Slideshow sets multiple images to automatically change in intervals as your wallpaper.
In case you're not interested in the in-system images and colors, simply click Browse to select graphics from your computer to set as the background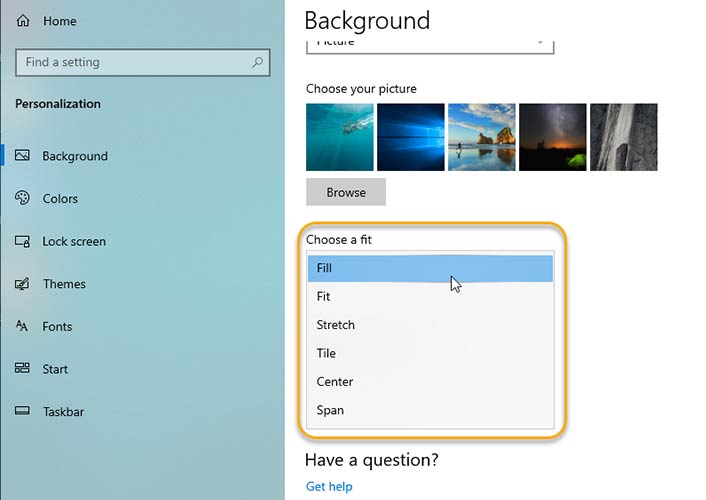 Once selected, you can perform post settings to match it to your screen, these included Stretched, Filled, Fitted, Centered and Tiled to give your new wallpaper a desired layout on your main desktop.
DONE: Your Windows 10 Wallpaper will be set, visit your main desktop to see the new display in action.
How to use your Picture as a Windows 10 Wallpaper
Preferably, you may prefer to use your portrait as your Windows 10 Wallpaper, to do that, simply locate the image through the Windows file manager explorer and right-click to set it as a desktop background. Supported formats include jpg, gif, and bmp.
Through Windows explorer, locate your Picture/Image to set as a Windows 10 Wallpaper.
Once located, select the image and right-click on it.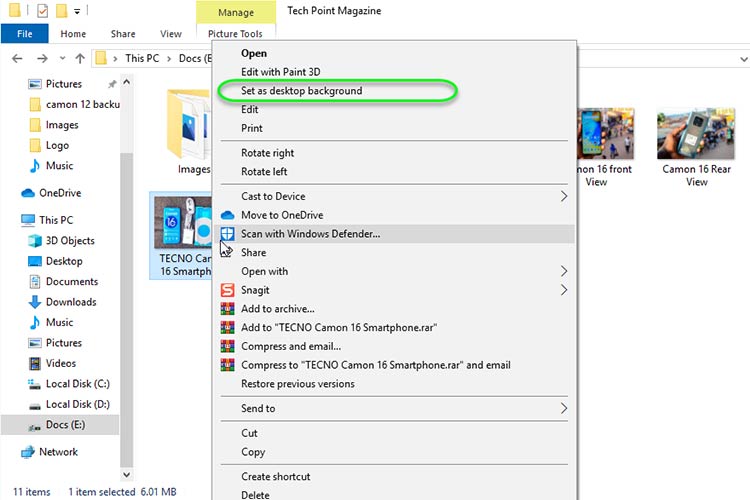 Choose Set as Desktop Background to immediately flip it as your new desktop wallpaper.
Done: Your Picture will be set as your new Windows 10 Wallpaper
Since the Windows 10 blue wallpaper serves as a default background, you can often change your background to suit your usage behavior by choosing a Picture or in-system image that matches your productivity and computer usage.
However, in case your Windows 10 Computer is not activated, then you'll not be able to change your wallpaper. This is due to the fact that Microsoft limits several settings and features from being accessed as a block towards attracting you to buy a valid Operating system license key.