Starlink Internet is probably set to disrupt the Broadband Internet market across the world. Manned by Space X, Starlink Internet is built to help users in poor/low network regions to access super-fast Internet at low prices.
At the moment, Space X has deployed over 800 Starlink satellites by the time of writing. With a joint target of 12,000 satellites by early 2021, the Space exploration company plans to make the broadband internet service ready as fast as time allows.
Well, in case you're excited to connect and signup for Starlink Internet like we're, then registering for the service's early availability alerts guarantees you the best rollout notification than watching Space X's monthly launches of 60 Satellites to low earth orbit.
How to Connect and Signup for Starlink Internet
Enter your Email and Residential Address on the registration form
Once entered, you'll be required to pay the Connection fee ($99)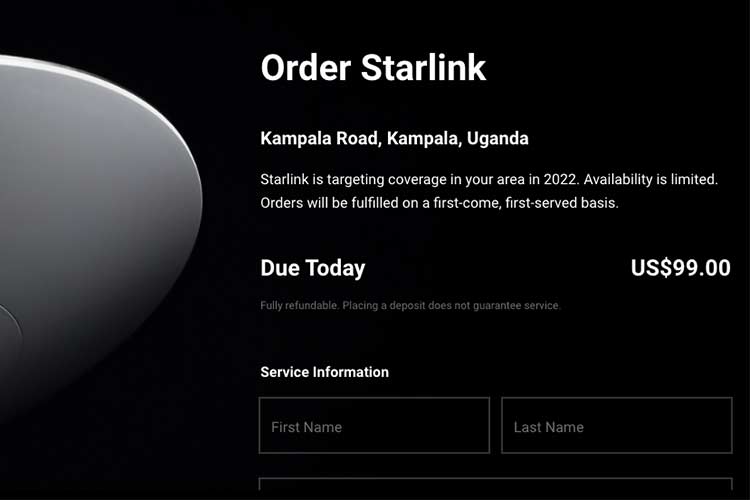 Fill in the order form with your full details (Name, Phone Number), and enter card details to instantly pay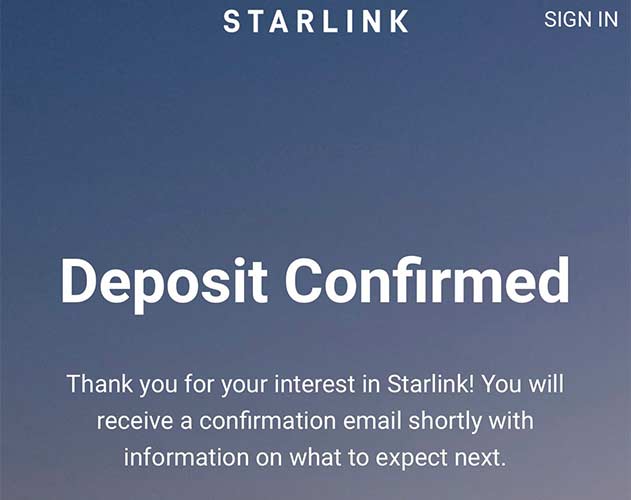 Once, paid you'll be notified via email, and Space X will ship a WiFi Router and Satellite receiver to your location
DONE: Once you receive Space X gear, you'll be able to setup and use starlink internet, Enjoy!
Once registered and paid, Space X will ship your satellite receiver and WiFi router to your location/country. On setup, you'll be required to point the received user dish terminal to the Sky in order to start using Starlink internet.
But how fast is StarLink Internet anyway?
How fast is Starlink Internet? That's a question every broadband enthusiast would prefer to get an answer for. Yes! Starlink is fast and there is a section of rural users in the United States of America (USA) who have tested the service's speeds.
Well, Starlink Internet is fast at 1Gbps (1 Gigabit per second) and latency of 30 milliseconds. However, this will be the joint speed when more thousands of satellites are deployed to low earth orbit. At the moment, Beta Testers have managed to scope speeds between 100Mbps – 150Mbps as revealed.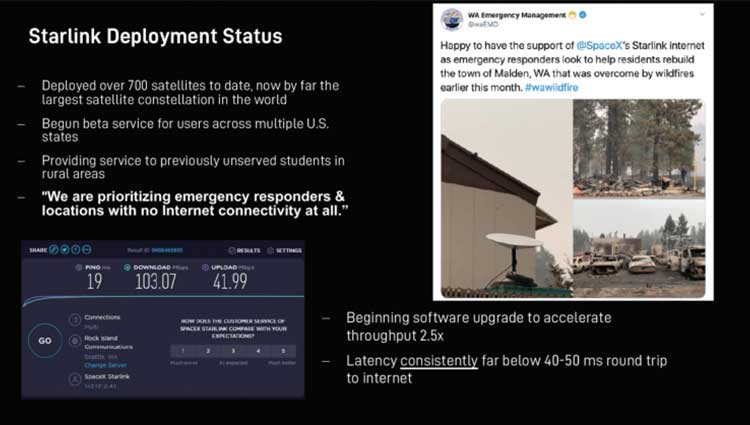 By this standard, Starlink broadband will be faster than regular 4G LTE by playing in Gigabits close to basic 5G. In fact, current Verizon 5G (low) users who have tested the telco's latest rollout confirm peak speeds of 1Gbps and latency of 25-30 milliseconds – this is the Starlink target.
When you Should expect to connect and buy Starlink Internet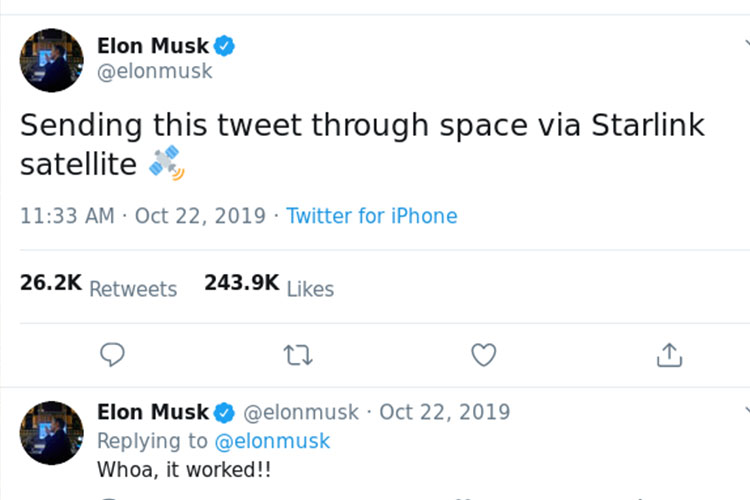 By mid-2021, Space X's Starlink broadband will be available to the public. Currently, it's only approved beta testers that can connect to the service, and once the 1,200 Satellites mark is achieved by Space X, the broadband service will then be available to the World, but first in USA and Canada.
In Africa, Space X has not revealed when it plans to embark on a worldwide rollout of Starlink Internet, but a timeframe of 2022 will not be hard to achieve since the company launches over 120 Satellites to Space every month.
And is it Possible to See Starlink Satellites in the Sky?
At launch, Starlink Satellites are deployed at 340 Miles above Earth (550KM) by the 2nd stage of a Falcon 9 Rocket, which means, these satellites fly in low-earth orbit.
According to Space X, they fly at this low altitude such that incase their expiry timeframe clocks, they can be pulled in by the earth's atmosphere.
Hence, you can see Starlink satellites if you equip a great telescope and time a great star-filled sky to magnify your vision. Otherwise, with your naked eyes, you can easily mistake the satellites for a star.
How much Starlink Internet will cost Vs regular Home Broadband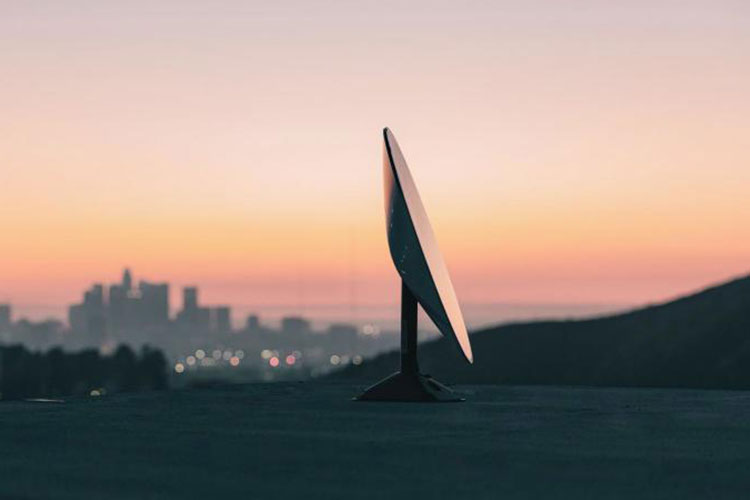 For the Speed, Starlink Internet will be way cheaper than any Home Broadband Internet provider in the world. This is due to the fact that 1Gbps is not a Speed mark that can be achieved by any broadband provider, instead, the thousands of Starlink SATS will make the Speed mark achievable.
One time Installation is estimated to cost between $100 to $300 for the initial Starlink user dish connection. Then, on a monthly tier, Starlink Internet is expected to cost at least $80 with package prices predicted to differ based on the coverage country's business atmosphere.
In a nutshell, affordability defines Starlink Internet, and for the fact that the service is designed to be accessed in poor network regions including deserts and tropical jungles like Africa, we expect it to be way cheaper once Space X achieves its target number of Satellites beaming Internet coverage to the world.