PDF (Portable Document Format) is a new generation document type that has grown in popularity over the years. Built and engineered by Adobe systems, PDF documents have become the most popular and secure document type used on the Internet today. But with this rise in popularity, you need to compress a PDF file in order to have it accepted for upload on the Web or for storage on your mobile phone or even a personal computer (PC).
Depending on the software that was used to create your PDF document, you may have little or no control on what file size you get on output. The PDF file may have been created in Microsoft Word, or a Graphics software like Photoshop attracting a need to reduce the overall file size before you can send or use the document.
Well, with small PDF files widely accepted on the Web, and lightweight for storage on your Android or IOS smartphone, the need to compress a PDF file ensures both the document contents and storage space are saved for future use. Several paths are available for you to easily reduce a PDF's file size by simply compressing it on your Android phone, iPhone, Computer, or on the Web through a browser like Google Chrome.
To compress a PDF file, you can either use Adobe Acrobat which is a paid desktop software or through free Android, IOS, and Desktop tools like Soda PDF. To get started, you simply need to download and install the software or app on your device to select a PDF file you intend to reduce in size, then re-access your PDF with the same data as the original, but different file size.
How to Compress a PDF file using your Computer or Web browser (With Soda PDF)
First, Visit Soda PDF
On the main website, click the Select PDF file button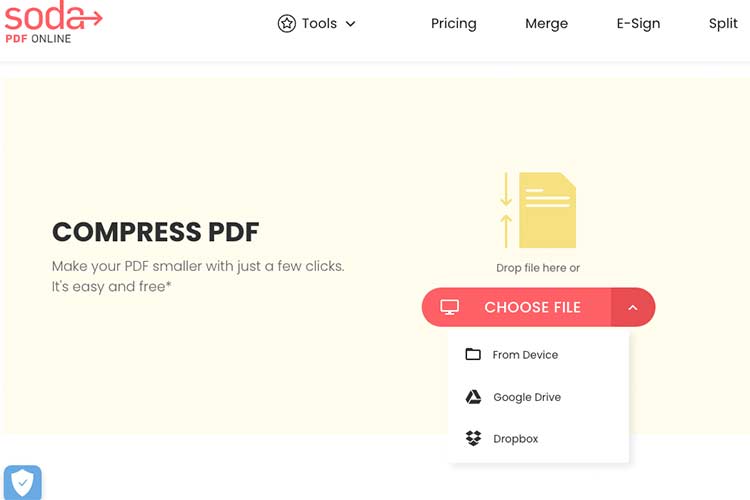 Then, on the drop down, choose Upload from device and choose your target PDF file you wish to reduce in size
Once uploaded, choose between Regular quality or high quality to compress your PDF file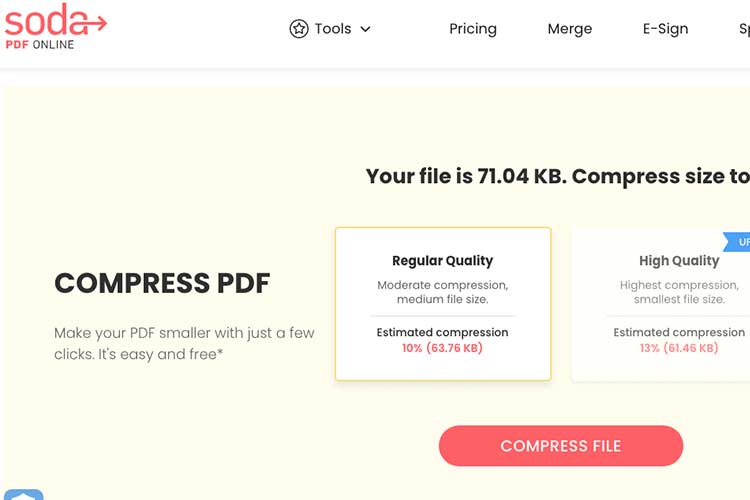 Now, click compress file, then choose between Editing or Downloading your compressed PDF file
Click Download File to automaticllay download your new Compressed PDF
DONE: Enjoy a your reduced PDF file size with the same content and graphics as the original
Compress a PDF file using Adobe Acrobat Online
Visit the Adobe online PDF compressor website here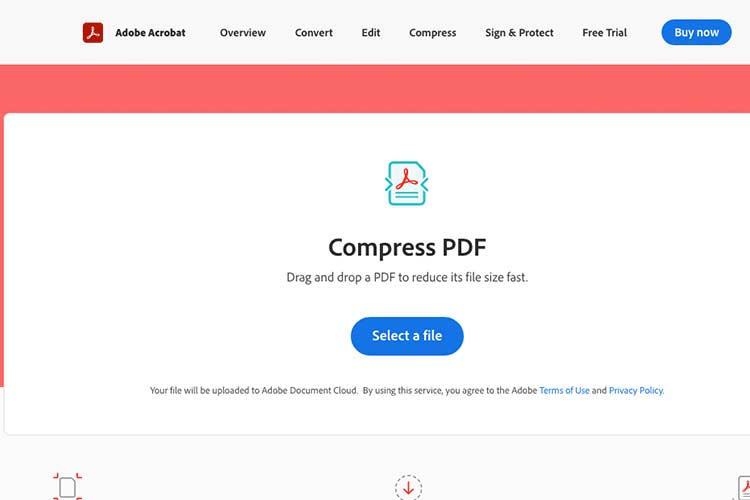 Then, choose Select a File to locate your PDF document and choose the compression level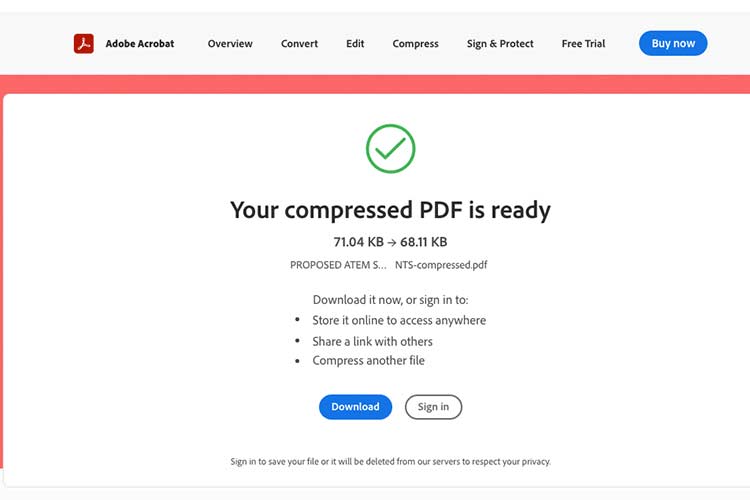 Once selected, wait for the compression process to get done and download your new compressed PDF file
DONE: Enjoy a smaller size of your original PDF file