Facebook is the most popular social media platform in the world at the moment. Since it's initial Live date in 2004, Facebook has worked on new ways on how it can enhance user behavior and loyalty to the platform.
With a pile of changes, Facebook users can now switch to dark mode from the default Light mode that has been a standard for the platform.
The same way co-owned platforms like WhatsApp and Instagram accept dark mode without any error logs created. It's the same way you can turn on dark mode for Facebook on both your Smartphone and Desktop.
Initially, the New Facebook with a dark mode feature was available to only a few users. But now, Facebook has confirmed in a blog post that this new version has started rolling out to everyone.
To check if you're account has switched to the new version simply visit Facebook.com. To switch back to the old classic Facebook Layout, simply tap the right top bottom faced arrow to access a drop-down menu, and click switch to classic Facebook.
If you wish to activate Facebook dark mode with the New Facebook, here is how:
Facebook Dark Mode: How to Activate it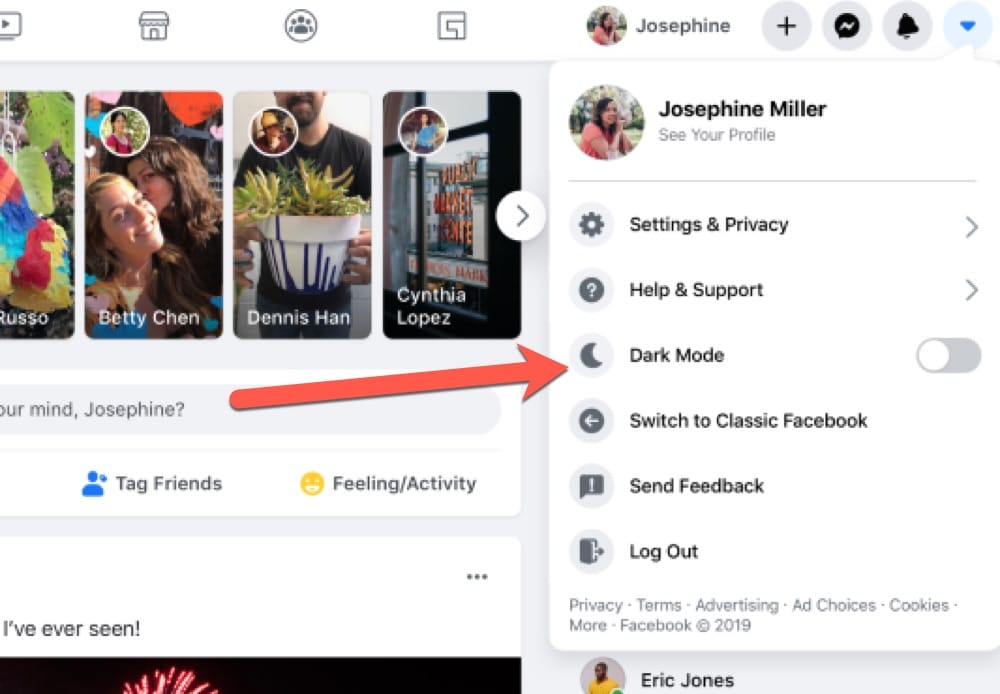 On Desktop:
Click the top right dropdown symbol
From the drop-down list, Select locate the Dark Mode option
Toggle the Dark Mode button to turn it on or Off
Once triggered to on, your Facebook layout will change to dark
Done: To switch back to light mode, simply turn the button off
On Mobile:
If you have system-wide Dark mode settings on, simply update your App
else, open the Facebook App
Access the options drop-down menu
Then, hover the dark mode button On
Done: Your Facebook App will shift to a dark layout