Itel A56 is the latest Itel mobile release rocking its A-series tier in addition to being the first 2020 release with an Android 9 Go texture. Unlike previous A-series releases that shipped with a pack of features for low-end users, the Itel A56 packs new upgrades that ink a new trend in its range.
Initially, the Itel A56 was rumored to have a bigger display and long-lasting battery, a tagline that welcomes you by its packaging box. Inside the box, its contents don't differ much with what earlier releases brought to play with a charging brick, USB cable, protector and phone cover.
ITEL A56 Box Contents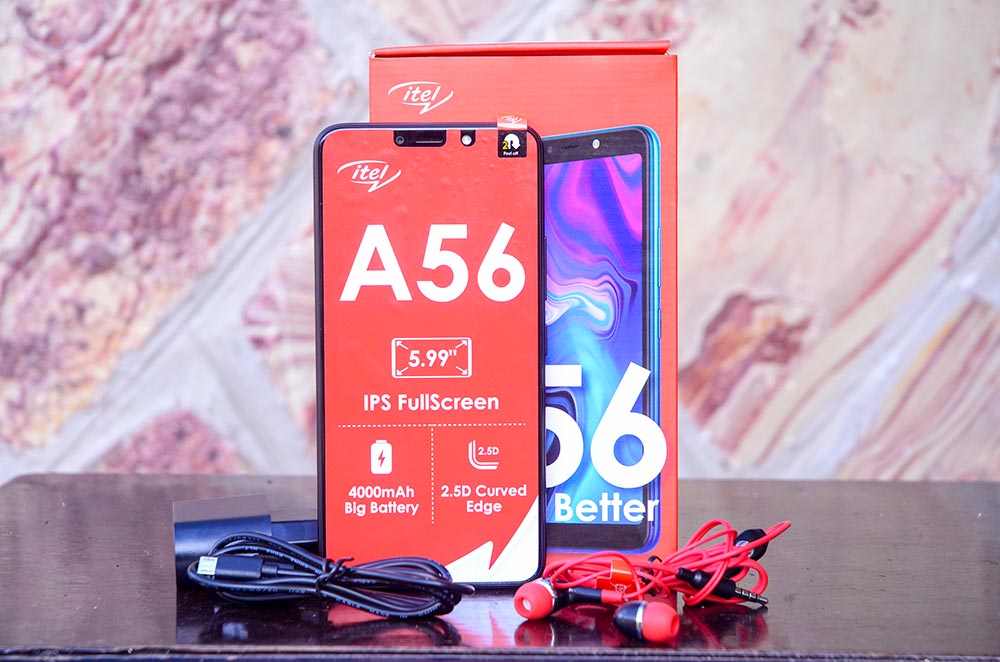 A single Itel A56 unit
Charging Brick
Headsets (Earphones)
USB Cable
Phone Cover
First Impressions
The Itel A56 bigger is better slogan is a perfect match for the Smartphone since it packs a bigger and lesser bezels display out of the box. Infact, the device screen teases a full display standard with its top edge clocking to the Front camera scale.
However, the device weighs heavier than its predecessors like the A32 that weighed on a light scale, but this is due to its 4000mAh battery which is the first in the A-series range teasing a maximum phone usage duration.
Design-wise, the A56 packs a dual rear camera finish and a lone selfie camera promising quality mobile photography way from the trio setup trend.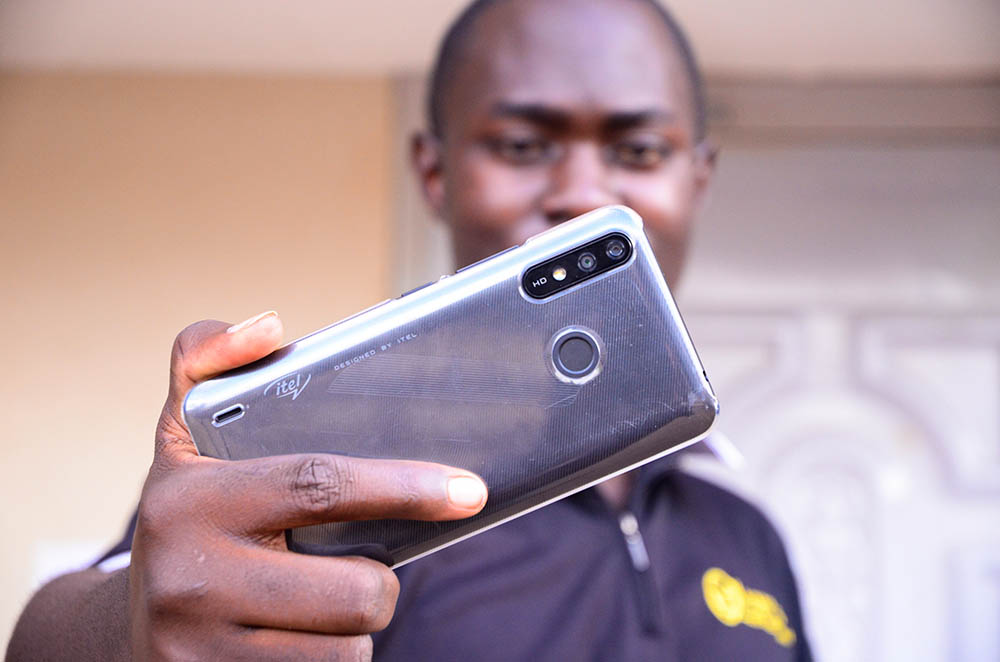 The rear back plate features a solid finish as the phone's fingerprint sensor further standout loud with curved edges making the device a perfect companion, away from the sharp boxed edges trend.
Adoptively, the phone packs facial recognition granting an extra security layer in addition to the fingerprint sensor. This means, you choose to either unlock your phone with your face or swiping your finger to the back.
Either way, Android 9 Go is a great finish for the limited feature Smartphone, It's the latest Go release optimized for low space usage and full feature benefits for low-end releases. This means, the device's specifications sheet is fully trimmed to avail more value for its base Go edition.
ITEL A56 Specifications
Display
6.0 Inch Screen with a 960 x 480 IPS resolution
Processor
Unisoc SC7731E 1.3Ghz quad-core CPU
RAM
1GB
Storage
16GB internal
SD card up to 32GB
Selfie Camera
5MP with flash
Rear camera
8MP main camera + VGA camera (Dual Lens)
Battery size
4000mAh
Operating System
Android 9 Pie Go edition
Network
2G/3G at 900/1800mhz
Extra features
Face unlock, fingerprint sensor
Colours
Black, Gradiation blue
ITEL A56 Specifications
The Price Tag and Where to Buy from
At UGX 235,000 only, you get yourself a boxed Itel A56 from any Airtel shop after Itel mobile stricked yet another partnership with the red telco. However, the Smartphone also retails at the same amount in Itel mobile branded shops countrywide and online on sites like Jumia.