Lyca Mobile Uganda is known to be extremely slow even with the best Internet bundles in Uganda. From the time it made its services available to the public in April 2020, the telco has not registered good reviews tagged to the quality of their Internet Speeds.
Having used Lyca Mobile for a while now, we realized that a general problem exists for users who don't double-check their connection settings.
Given the fact that most telcos like Airtel, MTN, Africell, Smile, and the likes automatically allow a user to connect to the Internet without any prior connection tweaks. For Lyca, the story flips, and here is how you can make your Internet connection faster by setting it up well.
Making your Lyca Mobile Uganda Internet Connection faster
The Trick: Ensure that you have the Correct Lyca Mobile Internet Settings
On a Smartphone:
Go to Settings
Then, Dual SIM & Cellular Networks
Choose your Lyca Mobile Uganda SIM Slot (whether 1 or 2)
From the list, Choose Access Point Name
Add a new Profile by tapping the + Symbol
Name the profile "Lyca", then enter the APN "lycamobile.ug"
Save the new Profile and Activate it for your SIMcard
Done: Your Lyca Mobile Uganda Internet Connection will improve and perform faster than on any other profile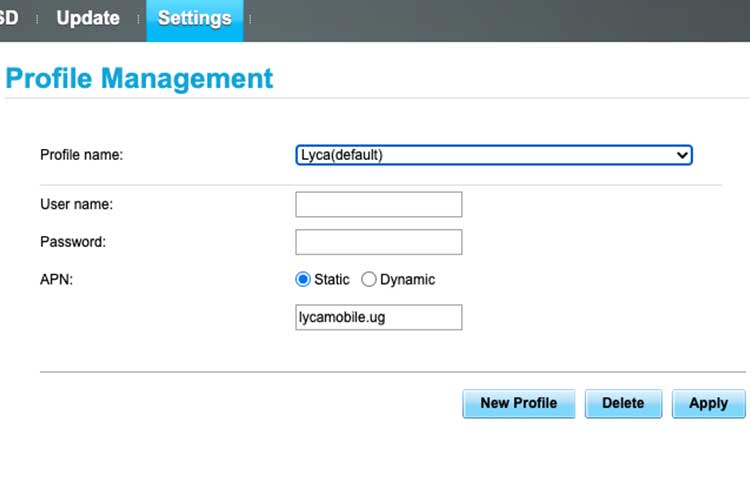 On a Router or MIFI Dongle
Login to your router Interface (Via an IP like 192.168.1.1)
Go to Settings, then select Dial UP or Connection Settings
Go to Profile Management
Click Add New Profile
Set the Profile Name to "Lyca Mobile", then APN to Static with "lycamobile.ug"
Done: restart your router
So, by setting lycamobile.ug as your default APN, your Lyca Internet connection will perform faster than with any other default settings. This is because, the generic "Internet" APN defines many access points, while "lycamobile.ug" trims access to strictly Lyca's broadcasting signal.
Sample Lyca Mobile Internet Settings
Profile Name: Lyca Mobile Uganda
APN: lycamobile.ug
Leave the rest blank and Save
Done: Enjoy Faster Lyca Mobile Internet Settings/Speeds
Setting your Lyca Mobile Uganda Network Coverage
By Default, Lyca Mobile Uganda routes with a 4G connection. In areas with poor connectivity, 2G is used with extremely slow browsing. However, as part of the path to making your Lyca connection faster, you must set your SIMCard to trap 4G broadcast signals as a default.
So, to set up your network connection for proper speeds, visit your device's network settings and toggle between automatic search or manual search.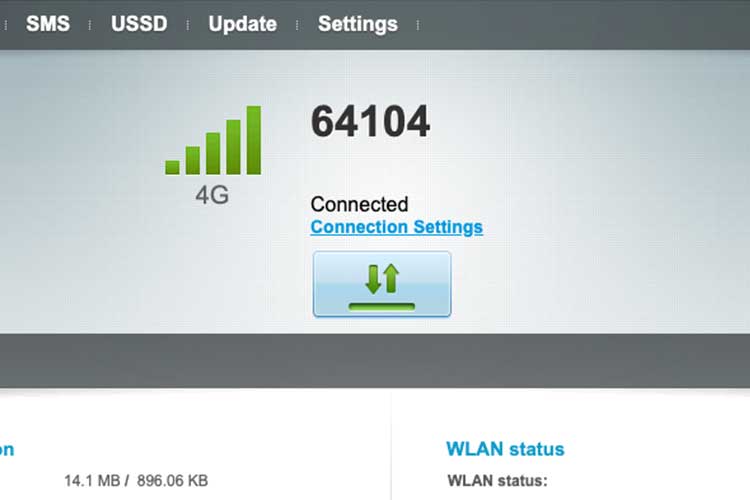 If you opt for a manual network search, from the list of available Networks select 64104 (4G) or Lyca Mobile (4G) whichever appears on your list. Select and register with the network to enjoy faster speeds.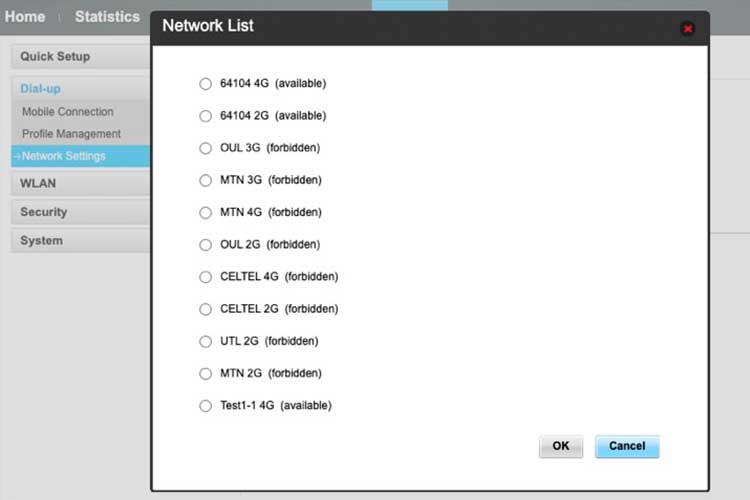 As a precaution, the better your signal strength, the faster your Lyca Internet will behave. If you own a MiFi router, simply set it up on higher ground within your coverage area or buy a network booster.
For Smartphone users, you must locate the best positions around your home or usage area with better network coverage to attain Full Bars necessary for the best connection experience with your Lyca SIM.
Hence, we hope your Lyca Mobile Internet speeds will improve if you apply the right settings on your Phone or default gateway (MIFI Router). But in case the connection remains slow, then your location or device could be having a slow-connection flag.
Practically, we experienced 10times better Internet Speeds when we tweaked our Lyca Mobile Uganda SIM with these new settings. Nonetheless, share with us your experience with the telco in the comments section below, and if the above procedure works for you.